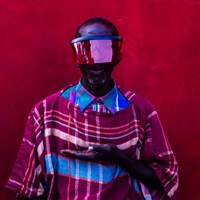 Article date: Monday, April 8, 2019
Reflecting Matter at Matter Studio Gallery, Los Angeles
"... I am realizing my longstanding vision for an exhibition space in the heart of LA. We welcome artists who are established, to those just starting their careers, whether transplants from afar, to those born and raised here. The artists we represent share their voices and commonality through their artwork". The photography exhibition includes works by contemporary artists Djibril Drame, Martin Cox, Fran Lamothe, and Daniel Wheeler whose cultures and perspectives embody universal themes.
---
Article date: Monday, April 1, 2019
Café Müller+Rite of Spring
Café Müller is a piece originated by Pina Bausch in 1978. The performance took place for the first time on May 20th, 1978 at the Wuppertaler Opernhaus with music by Henry Purcell, set design and costumes by Rolf Borzig with collaboration by Marion Cito and Hans Pop. The same evening were shown four performances by the choreographers Pina Bausch, Gerhard Bohner, Gigi-Geokjrghe Caciuléanu and Hans Pop, all under the same title and with communal aspects on stage: Four people at a table.
---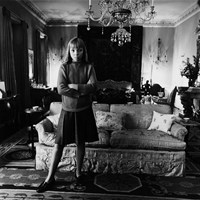 Article date: Tuesday, March 26, 2019
Diane Arbus and the Use of Black and White
Diane Arbus (Diane Nemerov) was born in New York City in 1923 to a wealthy Jewish family. Despite the prosperity of her surroundings, Diane's early life was difficult. Her father worked long hours running his own company and her mother was prone to depression, often leaving her three children in the care of governesses and maids. It was a childhood that Diane would struggle to come to terms with and strive to leave behind.
---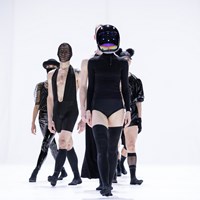 Article date: Friday, March 22, 2019
Distant Matter by Van Dijk &Half Life by Eyal
Distant Matter by Anouk van Dijk premiered at the Komische Oper Berlin is a piece that raises several interrogatives. It opens up with a catwalk resembling a fashion show. Seven performers with futuristic/queer features cross the stage front and back, one by one, showing attitude and self confidence. The outfits are all in black although very eclectic. The most peculiar one is the lady with a black body and stretched shirt, black socks arriving over the knees and a motorbike helmet that reflects what surrounds her.
---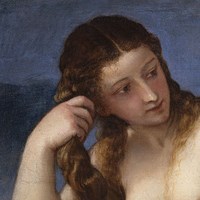 Article date: Thursday, March 21, 2019
'The Renaissance Nude' in the Royal Academy of Arts, London
London's Royal Academy of Arts has just opened a splendid new exhibition on 'The Renaissance Nude', charting depictions of the naked body in Europe from 1400-1530 in a range of different media media, from painting to sculpture, from engravings to illuminated manuscripts. Highlights include Titian's Venus Anadyomene, from the National Galleries of Scotland, Edinburgh, and Bronzino's St Sebastian, from the Museo Nacional Thyssen-Bornemisza, Madrid.
---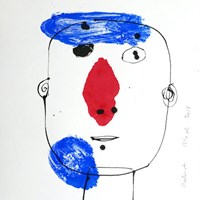 Article date: Friday, March 1, 2019
A Creative's Mindset
We tend to think of creativity as an almost divine quality, characteristic of some of history's greatest minds, and those who venture into the art world. This mindset isn't illogical. Creativity triggers innovation and allows men and women to craft something unique.
---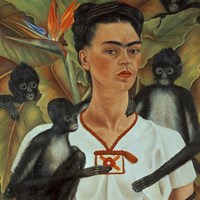 Article date: Thursday, February 21, 2019
On Becoming Frida
How did Magdalena Carmen Frida Kahlo turn into Frida, one of history's most famous faces? What was her life like? And where did her magnetism come from? The Brooklyn Museum's current exhibition Frida Kahlo: Appearances Can Be Deceiving looks into these questions.
---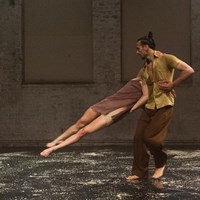 Article date: Wednesday, February 6, 2019
NoBody's Land
Blenard Azizaj and Maya Gomez present NoBody´s Land, a powerful piece choreographed and danced by the duo which with masterly interpretation, stage a complex scenario made out of human dynamics. Appropriation, possession, anger and revenge strongly symbolise the brutality of human behaviours and at the same time relate to sundered countries, borders, intolerances and the following deplorable cruelties.
---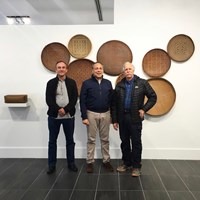 Article date: Monday, December 31, 2018
Breaking the Myth of Artistic Evolution
Venezuelan businessman Juan Carlos Maldonado collects modern Western abstract geometric art. In 2016 he bought the biggest collection of indigenous Ye'kwana art in the world. It spoke the language of straight lines and angles he loves. In the current show at his exhibition space in Miami both collections meet. It's a dialogue between two completely different modern cosmologies
---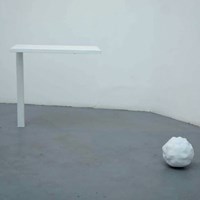 Article date: Tuesday, December 25, 2018
Incomplete Perfection
South Korean artist Kim Byung Chul's exhibition "Fingertip" at coGalleries Berlin urges viewers to reflect on the meaning of our humanity. To him our essence lies exactly in what Western progressivism has taught us to move away from.