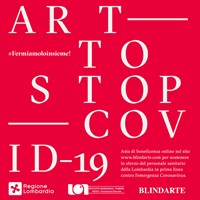 Article date: Saturday, March 28, 2020
Art To Stop COVID-19: Online Auction Asks for Help from the Art World
A group of leading professionals from the art world are joining together to host an online auction to benefit health professionals working in Lombardy and Campania. The auction is called Art To Stop COVID-19 and the organisers are calling for galleries, collectors and artists to donate an artwork for the auction.
---
Article date: Friday, March 20, 2020
Statement from ArtDependence
With a platform of 1,200,000 readers, we would like to honour the work of artists everywhere and to acknowledge that many will still be able to create work whilst navigating this changing society. We would like to use ArtDependence to showcase their work.
---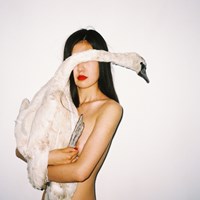 Article date: Tuesday, February 25, 2020
Love, Ren Hang
One of the actual shows at C/O Berlin is an homage to Ren Hang, Chinese photographer and poet died in 2007 at the age of twenty-nine. 'Love' is the title. Ren's photos include nude groups and solo portraits of women and men often creating sculptures of intersected bodies. Animals are also used in many pictures and there is a very fine interaction between the two forms of life. Two different creatures, animals and humans, are represented into a dialogue of forms and compositions and the different bodies are shown naked as the nature created.
---
Article date: Friday, January 31, 2020
Richard Nagy on Why Art Basel Hong Kong Can't Go Ahead
Art Basel Hong Kong is one of Asia's most well known international fairs, but organisers are under pressure to cancel amidst fears of the spread of the coronavirus. 88,000 people visited the fair in 2019.
---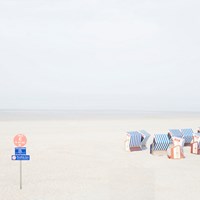 Article date: Friday, December 27, 2019
5 Ukrainian Photographers to Watch in 2020
The Ukrainian arts scene is increasingly making its mark. Painter Ivan Marchuk was featured in The Daily Telegraph's list of top 100 living geniuses. Oleg Tistol's work is internationally recognized. He represented the Ukraine in the Sao Paulo Art Biennale in 1994 and the Venice Biennale in 2001. Eugenia Gapchinska's adorable chubby angels have started a national meme that is quickly moving into international consciousness.
---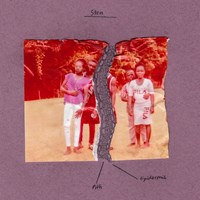 Article date: Monday, December 23, 2019
Diaspora at Home
Diaspora at Home is a group exhibition which provides an opportunity to engage in a variety of conversations on the issue of mobility within Africa. Featuring works by Nidhal Chamekh, Bady Dalloul, Em'kal Eyongakpa, Rahima Gambo, Laura Henno, Abraham Oghobase, Wura-Natasha Ogunji, Chloe Quenum. And screenings by Jumana Manna and Marie Voignier.
---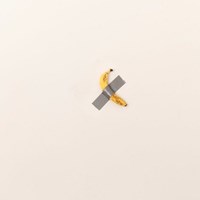 Article date: Saturday, December 7, 2019
It's Not Art, It's Bananas
For his latest offering to the art world, Maurizio Cattelan has been going bananas. The Italian conceptual artist made the headlines in September this year when his America (2016) – an 18 carat gold, fully functioning toilet – was stolen while on display in Blenheim Palace. His latest stunt, displayed in the booth of French gallerist Emmanuel Perrotin at Art Basel Miami Beach, is a single banana, which he acquired from the local supermarket and stuck to a large wall with silver duct tape. He has entitled his banana Comedian.
---
Article date: Wednesday, December 4, 2019
Sergey Melnitchenko on the Mykolayiv Young Photographers
"We live in the provincial town of Mykolaiv in the south of Ukraine (2 hours from Odessa). The area is full of young, interesting photographers and creators, but they all felt quite afraid to come out into the light and to show themselves. They didn't think there was an appetite for their work. I am now coming to the end of my third group of the photography course and we will be welcoming a few new members to the collective from that intake".
---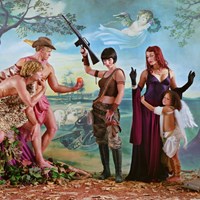 Article date: Friday, November 29, 2019
Troy: Myth and Reality
The British Museum has just opened a fascinating new exhibition on the legendary city of Troy, and the mythical ten-year war between the Greeks and the Trojans of which Homer and countless other poets sang. It has a wealth of paintings, vases, sculptures, and other artefacts that testify to the enormous influence of the Trojan war both on the Greeks and Romans, and, to a lesser extent, on later Western culture.
---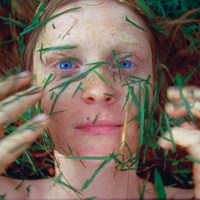 Article date: Wednesday, November 27, 2019
Berlin Gropius Bau Actual Exhibitions: Garden of Earthly Delights / There is No Non-Violent Way to Look at Some-Body / Walking Through Walls
The actual three exhibitions at Gropius Bau in Berlin are worth to be experienced. Starting from The Garden of Earthly Delights visible just until the 01.12.2019 is a very special assemble of the following artists: Maria Thereza Alves, Louise Lawler, Rashid Johnson, Taro Shinoda, Hieronymus Bosch, Hicham Berrada, Zheng Bo, Yayoi Kusama, Korakrit Arunanondchai, John Cage, Renato Leotta, Heather Phillipson, Urile Orlow, Jumana Manna, Lungiswa Gqunta, Pipilotti Rist, Maaike Schoorel, Libby Harward, Futurefarmers, Taro Shinoda, Tacita Dean.