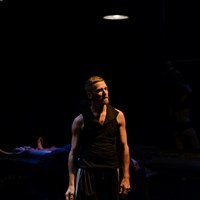 Article date: Tuesday, December 11, 2018
"F*** Me I love You" Dance Performance in the Contemporary Berlin
'This city is not place for love. The people are too fragile to be genuine, too shrewd to be open. One becomes accustomed to immerse oneself in so many vain interests and ultimately lose sight of what is real'. Heinrich von Kleist, 1800. The performance runs around interactions, connections, sexual appeal and approaches but most of all about commitment today in big, cosmopolitan, western cities where the possibility of having it all is so tangible and possible to displace focused intentions and driven desires.
---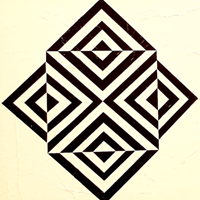 Article date: Thursday, December 6, 2018
Will the Kingdom of Tonga Disappear? Uili Lousi's Impact on the Fight Against Climate Change Through Art
Uili Lousi is among those people who impact the fight against climate change through art. Uili weaves all of his experiences into his artistic practice to create a vibrancy in his work that is described as energy. His work depicts the stillness of FATA-O-TU'I-TONGA in motion and non-motion, asking the question, if the Kingdom of Tonga will disappear.
---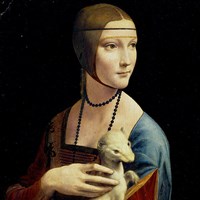 Article date: Wednesday, December 5, 2018
Da Vinci's Recipe for Creativity
Leonardo was certainly forward-thinking. He based knowledge on experiments before Newton and Galileo's scientific revolution, he invented a technic to dissect eyes, and thought of diving-suits centuries before they could be made. His foresight came from mixing fantasy and reality.
---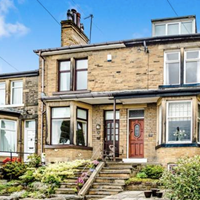 Article date: Wednesday, November 28, 2018
David Hockney's Childhood Home Sells to Private Owners
David Hockney's childhood home in the British city of Bradford has gone on the market and sold to private owners for an estimated sum of £140,000 (around $178,000). Hockney became the world's most expensive living artist after his painting Portrait of an Artist (Pool with Two Figures) sold for $90m at an auction at Christies in New York.
---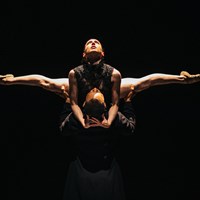 Article date: Monday, November 12, 2018
Nederlands Dans Theater 2 at Berliner Festspiele
The evening dedicated to Nederlands Dans Theater 2 at Berliner Festspiele included mutual comfort by Edward Clug, Sad Case and Subtle Dust by Sol León & Paul Lightfoot, and Wir sagen uns Dunkles by Marco Goecke. 2018 marks the 40th anniversary of the second company to NDT. Originally brought to life with the purpose of feeding the first company with young talent, NDT 2 was founded in 1978.
---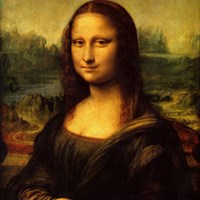 Article date: Thursday, November 1, 2018
The World According to Leonardo
To celebrate the anniversary of his death, ArtDependence will write a series of stories aimed at understanding the worldview of the man considered to be history's greatest artist and one of its brightest minds. Only in the process of grasping his vision of the universe we begin to understand how he managed to almost recreate the mystery of life in his paintings; conceive of objects way beyond the technical capacities of his time like knight robots, parachutes, and self-propelling carts; and compile an encyclopedia of knowledge that reflects on the various dimensions of existence.
---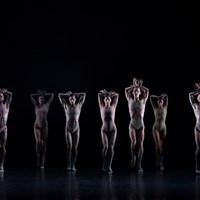 Article date: Monday, October 22, 2018
The Staatsballett Berlin Present 'Your Passion is Pure Joy to Me' by Stijn Celis and Half life by Sharon Eyal and Gai Behar
"Your passion is pure joy to me" by Stijn Celis, choreographed on four tracks by Nick Cave and his band, The Bad Seeds, is a research over an eternal question: what kind of consolation is possible after infinite and miscellaneous catastrophes?
---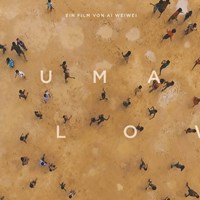 Article date: Thursday, September 13, 2018
Opening Your Eyes To The Human Flow
The Chinese visual artist Ai Weiwei is using art to confront people with reality. In a talk during Berlin's International Literature Festival he spoke about the film Human Flow, his experience documenting today's migration crisis, and how he perceives the intersection between art and activism.
---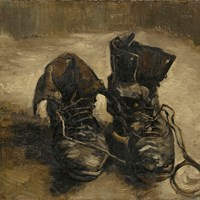 Article date: Monday, September 10, 2018
The 20 Million Universes of Brazil's National Museum
The fire at Brazil's National Museum in Rio di Janeiro has Brazilians and the world in mourning. According to the institution's deputy director, Cristina Serejo, only 10 percent of one of the continent's most emblematic art and science collections survived.
---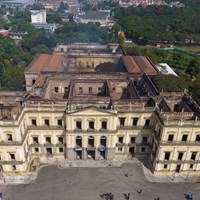 Article date: Monday, September 10, 2018
Manifesto by The Brazilian Academy of Sciences (ABC): Life and Death of Brazilian Science and Memory
The Brazilian Academy of Sciences (ABC), the Brazilian Society for the Advancement of Science (SBPC), and over 50 other scientific entities in the country announce a manifesto in defense of the National Museum in Rio de Janeiro, Brazil, and the cultural and scientific heritage of the country