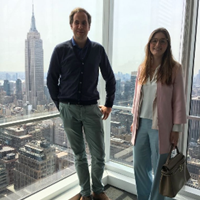 Article date: Thursday, May 24, 2018
Interview with Alexander Tuteleers – Founder & CEO of ArtAssistant
"As the world at large becomes increasingly digitized, so is the art market. As such, it's an area which is currently going through a tipping point, one which provides immense opportunities."
---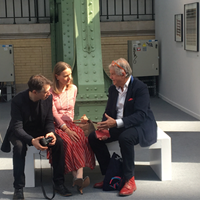 Article date: Monday, May 21, 2018
Media Art in the Information Society: An Interview with Media Artists Christa Sommerer and Laurent Mignonneau
"We are media artists and professors of Interface Cultures at the University of Art and Design in Linz, Austria. We develop interactive art installations that allow participants to get involved in art works."
---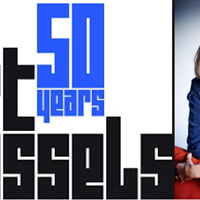 Article date: Thursday, April 19, 2018
Art Brussels 50 Years – An Interview with Fair Director Anne Vierstraete
Anne Vierstraete: "Art Brussels is proud to have played a pivotal role in the Brussels' burgeoning art scene, which has developed over its 50 years."
---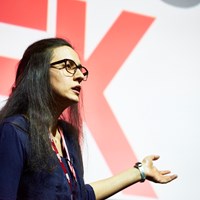 Article date: Wednesday, April 18, 2018
Empowering Users with Gamification and Crowdsourcing – Interview with USEUM Founder Foteini Valeonti
"I am Foteini Valeonti and I am the Founder of USEUM. USEUM.org is a realisation of Malraux's "museum without walls" - as he first envisioned it in his book Le musée imaginaire (1965) - exhibiting 85,000 artworks from nearly 2,000 contemporary artists and hundreds of museums around the world all under one virtual roof."
---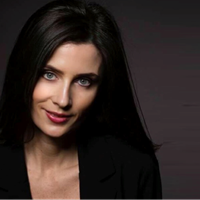 Article date: Tuesday, March 27, 2018
People Who Will Have Impact: Dr Alessia Zorloni
Art & Wealth Management: Managing private art collections - the first book dedicated exclusively to the financial and managerial aspects of collecting art.
---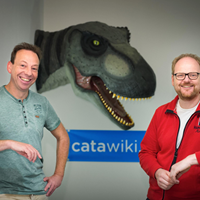 Article date: Friday, February 16, 2018
Online Auction Site Catawiki, a Platform That Will Have Impact
The story of Catawiki started in 2008 as a community for collectors. Catawiki was founded by René Schoenmakers, a Dutch comic collector, and Marco Jansen, a Dutch developer. They started off in the attic of Rene's house in Assen. René is an avid collector of European comic books and wanted to build a great tool to manage his own collection. This gave them the opportunity to build a community by developing a free tool for people with the same needs.
---
Article date: Monday, January 22, 2018
Fully Automated Networks Making Art Across the Financial World and Systems of Belief in the Work of Fabio Lattanzi Antinori
Fabio Lattanzi Antinori: I am an artist working in a range of mediums from sculpture, print, sound, text to interactive installations. My work lies at the intersection of different disciplines, that is why I often collaborate with other artists, thinkers, designers, engineers, scientists and researchers.
---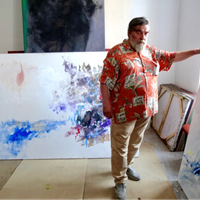 Article date: Thursday, October 19, 2017
Abstract Art Perception and the Brain
"Much of the art experience comes down to pattern recognition. Humans are so good at it, that we often see patterns where there are none; such as animal figures in clouds or mountains. The beholder himself becomes an actor of what he sees in art; even more when the painting is abstract. Billions of incoming cues of all our senses continuously overwhelm us. Without the selection imposed on them by emotion and memory, we cannot build knowledge and meaning." - Ioan Sbârciu.
---
Article date: Friday, May 19, 2017
Primavera De Filippi: "As an artist, I try to challenge the current state of the world..."
Primavera De Filippi: "As an academic, I try to understand the current state of the world and I struggle to develop a theoretical framework that can explain the way things work. As an artist, I try to challenge the current state of the world, in a continuous attempt to expand the boundaries of is deemed possible today."
---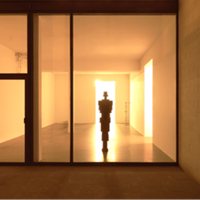 Article date: Thursday, May 11, 2017
'If a mind occupies the body and the body occupies a building..." An interview with Antony Gormley
Anthony Gormley is a British sculptor. He is currently living and working in London and has received an OBE for his contributions to the art world. His best known work includes The Angel of the North, a large-scale sculpture erected outside Gateshead in the North of England. His recent exhibition 'LIVING ROOM' was shown at the Xavier Hufkens gallery in Brussels.