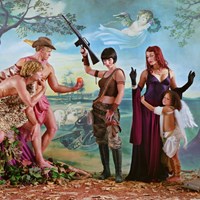 Article date: Friday, November 29, 2019
Troy: Myth and Reality
The British Museum has just opened a fascinating new exhibition on the legendary city of Troy, and the mythical ten-year war between the Greeks and the Trojans of which Homer and countless other poets sang. It has a wealth of paintings, vases, sculptures, and other artefacts that testify to the enormous influence of the Trojan war both on the Greeks and Romans, and, to a lesser extent, on later Western culture.
---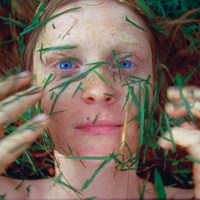 Article date: Wednesday, November 27, 2019
Berlin Gropius Bau Actual Exhibitions: Garden of Earthly Delights / There is No Non-Violent Way to Look at Some-Body / Walking Through Walls
The actual three exhibitions at Gropius Bau in Berlin are worth to be experienced. Starting from The Garden of Earthly Delights visible just until the 01.12.2019 is a very special assemble of the following artists: Maria Thereza Alves, Louise Lawler, Rashid Johnson, Taro Shinoda, Hieronymus Bosch, Hicham Berrada, Zheng Bo, Yayoi Kusama, Korakrit Arunanondchai, John Cage, Renato Leotta, Heather Phillipson, Urile Orlow, Jumana Manna, Lungiswa Gqunta, Pipilotti Rist, Maaike Schoorel, Libby Harward, Futurefarmers, Taro Shinoda, Tacita Dean.
---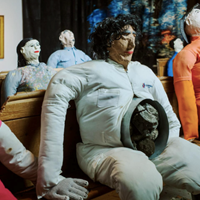 Article date: Wednesday, October 30, 2019
Turner Prize: The Bets Are Open
Betting website SkyBet have released odds for the winner of the Turner Prize 2019. The finalists are Oscar Murillo, Tai Shani, Helen Cammock and Lawrence Abu Hamdan. This year's Turner Prize exhibition is currently being presented at the Turner Contemporary gallery in Margate until January 12th, 2020.
---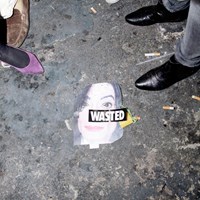 Article date: Tuesday, October 15, 2019
No Photos on the Dance Floor! 1989-Today at C/O Berlin
A photo exhibition on a subject that denies the camera as the medium comes slightly as a paradox. Nevertheless the exhibition at C/O, ex Amerika Haus in Berlin, calls a various and numerous audience and the question why is quite rhetorical.
---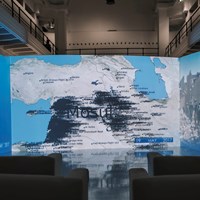 Article date: Tuesday, September 17, 2019
Three Projects at Kunsthall 3,14 – Bergen
Kunsthall 3,14 is proud to present three distinct artists and their projects, Unending Lightening by Cristina Lucas in the Exhibition hall, Target by Zartosht Rahimi in the Vault, and Shot Gun Architecture by Justin Bennett in the Parabol.
---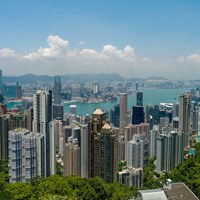 Article date: Friday, September 6, 2019
Hong Kong Unrest and the Artworld: What does the Future Hold?
For the last 11 weeks, pro-democracy protesters in Hong Kong have been staging a series of protests against the apparent erosion of Hong Kong's autonomy. Authorities are alleged to have responded with undue force, seeing an increase in the level of violence involved in the protests. The clashes began as the result of a controversial extradition bill, and have now taken on a wider significance as citizens display their opposition to the current political climate.
---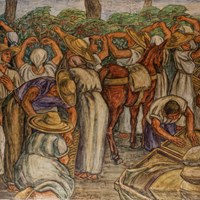 Article date: Tuesday, September 3, 2019
Portraying Humanity
Pedro Nel Gómez didn't idealize the human race. He admired it so much he painted it just as he saw it. Every six months, the Pedro Nel Gómez Museum in Medellín opens an exhibition highlighting an aspect of the famous Colombian artist's work. In 2018 they premiered Nude, Manifest and Free with a group of local nudists. Towards the end of June they took down Master Plan - dedicated to Gómez's urban designs-, and on August 27 the museum inaugurated Expeditions and Encounters to commemorate the painter's 120 anniversary.
---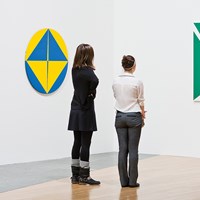 Article date: Tuesday, August 20, 2019
Simple Beauty
Carmen Herrera dedicated her life to perfecting the art of limiting herself to the essentials. To her the famous saying "less is more" is an absolute truth. For the Cuban artist, to limit herself to the simple is to choose those two colors that contrast best, and to enlarge and revitalize the canvas by painting the right combination of geometric forms.
---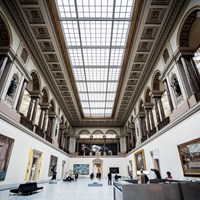 Article date: Wednesday, July 31, 2019
Enough is Enough: Concerns Raised for The Royal Museum of Fine Arts in Brussels
The Royal Museum of Fine Arts in Brussels is back in the news again, just weeks after it emerged that there were on-going problems caused by leaking roofs, the institution now faces issues with climate control that are putting priceless Dutch artworks in jeopardy.
---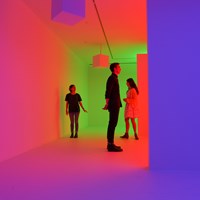 Article date: Wednesday, July 24, 2019
Freedom of Color
Carlos Cruz-Diez dedicated his life to solving a problem never before thought of in art history: how to free color from form. Simply coming up with this question meant understanding art and color in a different way.