Image courtesy for CBS News
For the last 11 weeks, pro-democracy protesters in Hong Kong have been staging a series of protests against the apparent erosion of Hong Kong's autonomy. Authorities are alleged to have responded with undue force, seeing an increase in the level of violence involved in the protests. The clashes began as the result of a controversial extradition bill, and have now taken on a wider significance as citizens display their opposition to the current political climate.
More than 700 people have so far been detained by authorities in the region. Protestors have issued five demands which range from the resignation of Chief Executive Carrie Lam to full fledged democracy for the area. The Chinese government have made it clear that they have no plans to acquiesce. Protests continue.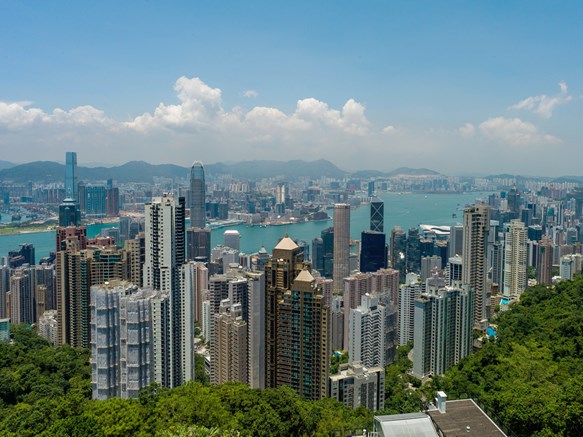 Image courtesy for CBS News
ArtDependence reached out to a number of arts organisations, both in Hong Kong and around the world to ask what they thought the protests could mean the creative industries. Many institutions declined to comment.
"As one of the art hubs in Asia, Hong Kong is still evolving," said Mr Leng Lin, Asian President of the Pace Gallery in Hong Kong. "Generally speaking, even if there is some regional or temporal instability, it will have limited impact on the overall development of the Asian market. 
"Unlike the mature Western market, the Asian market is still gradually developing," Mr Leng Lin continued. "What we need to do is to maintain a sustainable vision and explore how to build stability based on the needs of the audience and the collectors."
For those arts establishments who have connections in the region, concerns over future unrest do not seem to be affecting everyday business. "We believe in the freedom of expression as a core democratic value," said a spokesperson from Art Basel, who stage an annual art show in Hong Kong. "We respect the right to discuss issues peacefully. We are following the recent protests in Hong Kong closely, and we hope that the necessary dialogue will take place to ensure a peaceful way forward for everyone involved. We have made Hong Kong our home since 2013, and we currently do not have any plans to postpone or relocate our 2020 show. The safety of our staff, exhibitors and visitors will remain our top priority, and we will continue to closely monitor the situation."
As a reflection or society and social issues, there could perhaps be some hope that art could help to bridge the gap. "Our upcoming exhibition in the Hong Kong space in September is a dual show from two female artists: Louise Nevelson and Yin Xiuzhen," says Mr Leng Lin. Nevelson is an American sculptor and Xiuzhen is a Chinese sculptor and installation artist. "It's a good example of how we will continue to reflect an international perspective which is also in line with the on-going development of the Asian arts scene."