Articles
(96)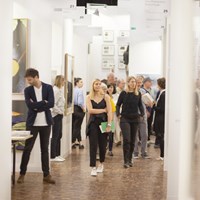 Article date: Wednesday, November 11, 2020
Sven Eisenhut, Director of Photo Basel, On 2020 – The Year That Art Fairs Went Virtual
"This time is tough for many of us on all levels – I just make sure to be as compliant as I can be with the rules set by the Swiss federal government. Within our team we try to do as much as possible over video conferences so that we can avoid public transportation".
---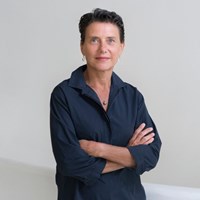 Article date: Tuesday, June 2, 2020
The Peggy Guggenheim Collection in Venice Re-Opens, Director Karole P. B. Vail Tells Us More
'It's difficult to know exactly how Covid-19 will change the art world, or the whole world for that matter. Changes have already happened, and many more will occur - some hopefully better than others. It's possible that there will be fewer art fairs, biennales and art events all over the world, which might not be such a bad thing, as we must pay attention more than ever to our environment and methods of sustainability in a concerted effort to respect the future and well-being of our planet'.
---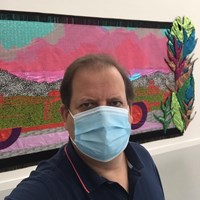 Article date: Wednesday, May 20, 2020
ArtDependence Visits MuHKA in Antwerp - Belgium for the Re-Opening and it's fully Coronaproof
"If I had to give a brief description of my experience at the exhibition, I would say that I focused on the work and enjoyed the silence. And to MuHKA, it is fantastic how much thought has gone into creating a perfectly safe environment".
---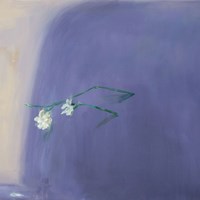 Article date: Thursday, May 14, 2020
Interview with Micha Patiniott
'I like to tilt the image by adding what is for just a second an association to the subject. Through simple manipulations, the subjects are given a charge that makes them into something else; they suggest multiple meanings, or even a way of looking at reality'.
---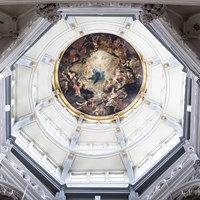 Article date: Thursday, April 9, 2020
Inside the Gothic Cathedral of Antwerp
As with most public buildings, the Cathedral of Antwerp is currently closed to the public. Since ArtDependence is based in Antwerp, we would like to offer our readers a look inside of the cathedral. The Our Lady's Cathedral of Antwerp reconciles 'being' with 'becoming'.
---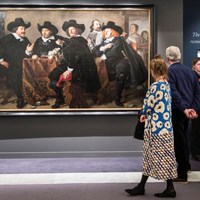 Article date: Saturday, March 28, 2020
Why I didn't Visit the European Fine Art Fair (TEFAF) this Year
"I was a young adult when I visited TEFAF the first time. The 2020 edition could have been my 30th visit. For the first 20 years I visited TEFAF with my uncle, a smart man. He could determine the most expensive piece between 2 almost identical still life flowers from the old masters. I remember Mr Noortman's booth at the entrance. Mr Noortman was always smoking a cigar. At Mr Loek Brons' booth you could always grab a Dutch mint candy. The entrance was decorated with the most beautiful flower bouquets (I look differently at the flowers now). It was an impressive fair".
---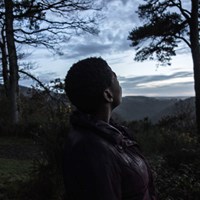 Article date: Monday, August 19, 2019
Lionel Jusseret on Capturing the Unpredictable
"So I turned instinctively to documentary cinema. It allows for lighter equipment and more independence. I discovered the working methods of Robert Flaherty and Johan van der Keuken: intimacy with the subject, immersion and long term work. They were searching for unpredictability to inject life into their movies. That was what I wanted also".
---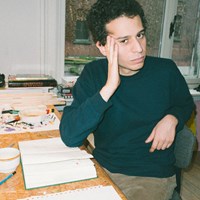 Article date: Thursday, August 8, 2019
Artistic Practice with Maxim Ryckaerts
"My work questions the volatile nature of the stuff we're surrounded with everyday. I try to tell an urban story in a wayward manner, with the recurring theme of the strange interaction between language and matter. I have an ongoing fascination with symbols, icons and puzzles".
---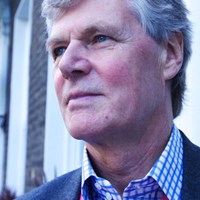 Article date: Friday, June 21, 2019
An Interview with the New Owners of Art Düsseldorf
"I believe Art Düsseldorf has great potential for growth and I'm always interested in working with fairs that add value to the market. Walter Gehlen and his team have enjoyed two very successful editions - we can now couple this with the experience and knowledge Angus Montgomery Arts has garnered from over 40 years of establishing contemporary art fairs. Welcoming Art Düsseldorf into our portfolio will, I hope, enable the fair to benefit from our wider international audiences of collectors, exhibitors and partners".
---
Article date: Wednesday, June 19, 2019
Would Crown Prince Mohammed Bin Salman take the Insurance Risk displaying Da Vinci's Salvator Mundi on his Superyacht?
In an article from Artnet, journalist Kenny Schachter claims to know the whereabouts of the legendary Da Vinci painting Salvator Mundi. ArtDependence asked Jan Van Hecke, Fine Art Manager at insurance broker Vanbreda Risk & Benefits in Antwerp, Belgium, what the potential premium might be for such a high risk position, whether the work would be insurable in these circumstances and what the conditions would be.