Articles
(94)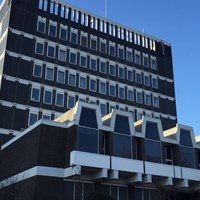 Article date: Saturday, February 24, 2018
High Cultural Ambitions in Antwerp: M HKA Will Relocate to New 65,000,000 € Museum
The M HKA director Bart de Baere announced that the museum will relocate to a new place approximately 200 meters from its present location in Antwerp.
---
Article date: Saturday, February 24, 2018
ARCOmadrid Fair Director Carlos Urroz Does Not Support IFEMA Decision on Santiago Sierra Withdrawal
IFEMA has issued the following statements regarding the withdrawal of work by artist Santiago Sierra, which ARCOmadrid fair director Carlos Urroz does not support.
---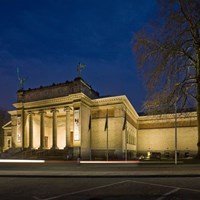 Article date: Thursday, February 22, 2018
Update on Authenticity of Works and Future Exhibitions at MSK Ghent
For independent verification of this statement, ArtDependence contacted the press office of the Gemäldegalerie.
---
Article date: Saturday, February 17, 2018
Prominent Figures of the Art World Launch Ad in Dutch Paper Het Parool: Call Ruf Back
Prominent figures of the international art world launched a page-long ad in the Dutch paper, willing Beatrix Ruf back to the Stedelijk Museum.
---
Article date: Tuesday, February 13, 2018
The Kunstmuseum Basel Celebrates 50 Years of The Picasso Story
The Kunstmuseum in Basel is the proud home of several original Picasso artworks, but the story of how the museum came to possess the pieces is perhaps even more interesting than the works themselves.
---
Article date: Tuesday, February 6, 2018
Sources Around MSK Ghent Museum Explain What Really Happened with Russian Avant-Garde Presentation
As many will have read and seen, the allegations made against the MSK and its presentation of the Russian avant-garde art from the Dieleghem Foundation within the permanent collection have taken on large proportions with claims backed until now with little verifiable evidence. Why has the attack on the MSK Ghent museum been disproportionate, and why is the reaction of the art market nervous?
---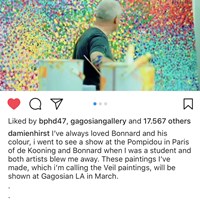 Article date: Sunday, February 4, 2018
Damien Hirst Opening Up on Instagram
Damien Hirst's Instagram has shown a noticeably different tone since January 9, one that is more open and personal.
---
Article date: Wednesday, January 31, 2018
Museum Ludwig Currently Researching Authenticity of Russian Avant-Garde Collection Holdings
International attention has come to the fact that much avant-garde art being shown in museums around the world is of questionable authenticity.
---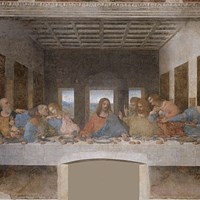 Article date: Thursday, January 18, 2018
Did Da Vinci and His Workshop Create a Copy of 'The Last Supper'? An Interview with Doctor Jean-Pierre Isbouts
Is it possible that a detailed canvas copy of Da Vinci's Last Supper, overseen by Da Vinci himself, could have hung, unrecognised on the wall of a remote convent in Belgium for the last 450 years?
---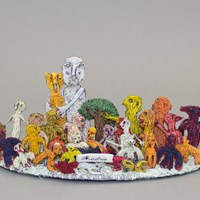 Article date: Wednesday, January 17, 2018
Outside In Aim to Create a Fairer Art World With Exhibition at Sotheby's