Articles
(96)
Article date: Thursday, November 9, 2017
"What is of interest to me is the legacy created..." - Paul Mpagi Sepuya
Taking place at the Grand Palais, Paris Photo is the largest international art fair dedicated to photographic art. This year, the event takes place from 9-12 November and brings together a diverse range of artists and galleries from around the world. Amongst the 180 galleries displaying work at Paris Photo is Yancey Richardson Gallery. Based in New York and founded in 1995, the gallery deals with fine art photography from the 20th century and contemporary artists. Amongst the artists they are displaying at this year's Paris Photo is Paul Mpagi Sepuya, an American artist who explores the nature of relationship between artist and subject. Artdependence caught up with Paul Mpagi Sepuya to find out more about his work.
---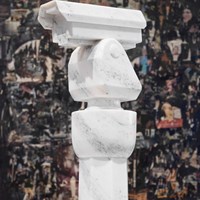 Article date: Monday, October 30, 2017
The Imperial War Museum Stages Age of Terror: Art Since 9/11
In times of conflict and war, art can play a valuable and important role. Since the terrorist attacks of September 11th 2001, the world has been undergoing a series of global wars and tensions that are still very much playing out today. Now, the Imperial War Museum in London is staging a major exhibition of artist's responses to modern warfare. The exhibition features more than 40 artists from around the world including Grayson Perry, Ai Weiwei, Gerhard Richter, Jenny Holzer and Coco Fusco.
---
Article date: Sunday, October 29, 2017
Artdependence On The Map: Where Our Readers Reside
Artdependence magazine has been online for 3 fantastic years. We've also sent 156 newsletters (one every week). Perhaps the most humbling statistic - our magazine is now being read online in 195 countries! It's great to be part of a global community of art lovers.
---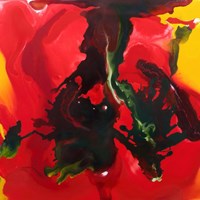 Article date: Thursday, October 26, 2017
Jeannie Motherwell: Her Art Stands by Itself
Born and raised in New York city, Jeannie Motherwell was surrounded by creativity from her earliest years. Both her father, Robert Motherwell, and her stepmother, Helen Frankenthaler, were hugely respected abstract expressionist painters whose work is still displayed around the world today. They have both taken their place in the history books for post-war art. As the daughter of two artistic icons, how do you find your own path and message in the art world? Jeannie Motherwell has managed to do both.
---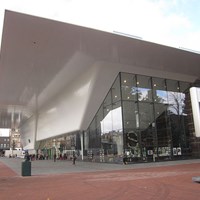 Article date: Wednesday, October 25, 2017
More scrutiny to be imposed on The Stedelijk Museum by the City of Amsterdam
As a follow up to the article by Kitty Jackson on Artdependence, we now present you with some exclusive information on the case of the assignment of a new director. The museum board has decided to appoint Jan Willem Sieburgh as the new ad interim business director. He will replace Ferdinand Grapperhaus who will take his role as Dutch Minister of Justice.
---
Article date: Wednesday, October 11, 2017
Art Basel in Miami Beach 2017
Now in its 16th edition, Art Basel in Miami Beach is the premier art show in the Americas, with more than half of the participating galleries having exhibition spaces in the region. Alongside a robust roster of returning galleries, the 2017 edition of the show features 20 galleries who are participating in the Miami Beach show for the first time.
---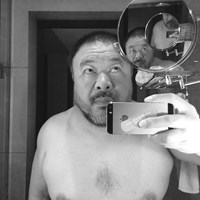 Article date: Monday, October 9, 2017
To Vlaanderen with love: Joseph Beuys, Gerhard Richter and Ai Weiwei exhibitions to open in Belgium in October
An interesting phenomenon is taking place in Belgium this month (October 2017). Three major art institutions across the country are launching exciting new exhibitions. M HKA in Antwerp will feature an exhibition from Joseph Beuys titled Greetings from the Eurasian. It is the first major exhibition of Beuys work since the 80s. Also in Antwerp, FOMU are preparing to open a solo exhibition from Ai Weiwei, the first of its kind in Belgium. Finally, in Ghent S.M.A.K will become the first museum in Belgium to exhibit work by Gerhard Richter since 1976. Artdependence caught up with Directors from all three institutions to find out more about their thoughts on the triplet of shows.
---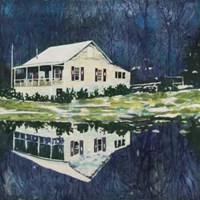 Article date: Friday, October 6, 2017
10 most expensive paintings sold this week
We thought it would be interesting to publish a list of the 10 most expensive paintings sold at Christie's, Sotheby's and Philips contemporary evening auctions (we can only compare paintings with paintings to avoid confusion). We then converted this to the price paid per sq cm in order to see how this would impact the rankings.
---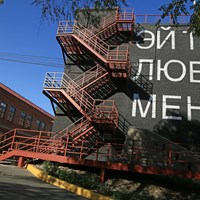 Article date: Wednesday, October 4, 2017
Art on the border: Where Europe and Asia Collide
Opened in 2013, the ZARYA Centre for Contemporary Art is located in Vladivostok, a city occasionally described as Russia's answer to San Francisco. The city is located in the far Eastern enclave of Russian soil, set apart from other major Russian cities and geographically closer to Japan, China and Korea. The museum represents a unique insight into the colliding worlds of art on different continents and across different cultures. Artdependence caught up with Alisa Bagdonaite, chief curator at the museum to find out more.
---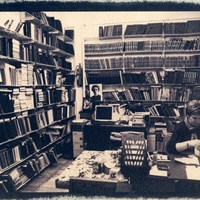 Article date: Thursday, September 28, 2017
"Interesting finds do happen" - Tatiana Goryaeva, Director of the Russian State Archive of Literature and Art
The Russian State Archive of Literature and Arts, known as the 'Archive of Muses', is Russia's largest stored collection of materials relating to the history of national literature, music, theatre, cinema, fine art and architecture. Artdependence Magazine had an opportunity to talk to Tatiana Goryaeva, the director of the Russian State Archive of Literature and Art in order to find out more about the inner life of the Archive and the findings, which are a great pleasure for researchers and collectors and anyone interested in Russian arts.