Articles
(94)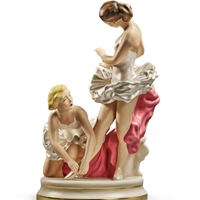 Article date: Thursday, March 10, 2022
Sotheby's to Auction Jeff Koons Ballerina's Edition Statue, Inspired by Ukrainian Artist Oksana Zhnikrup
Sotheby's is about to auction the Oksana Zhnikrup inspired work by Jeff Koons titled 'Ballerinas' at its 'Contemporary Curated' sale taking place in New York on March 11, 2022.
---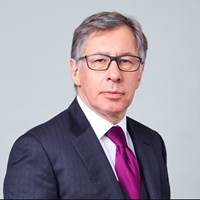 Article date: Tuesday, March 1, 2022
Pyotr (Petr) Aven and the Royal Academy of Arts, London
The EU has frozen the assets and imposed a travel ban on more than half a dozen of Russia's most prominent oligarchs, many of them with close ties to President Vladimir Putin, one of them is Petr Aven, founder of Alfa Bank.
---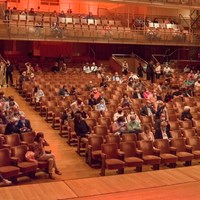 Article date: Friday, December 24, 2021
The Belgian Federal Government's Solution in Fighting the Omicron Variant: Let's Close Culture
In protest to the illogical decision made by the Belgian Federal government to close only cultural events and activities in order to protect against the Omicron variant, Dirk Vanduffel conveys his thoughts in a short commentary.
---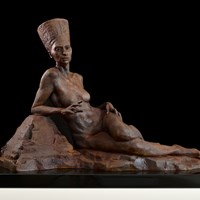 Article date: Monday, September 20, 2021
Sculptor Dr Gindi: The Idiosyncratic Fictionist
Sculptor Dr Gindi is best known for combining high craftsmanship with a subtlety of purpose to create three-dimensional masterpieces. Originally educated as medical doctor, she ponders now as an artist on the finality of decay whilst striving to depict the potential infinity of human existence.
---
Article date: Friday, June 11, 2021
The Art of Being Timothy Spall
Timothy Spall is an actor famous for his roles in several films and television series including a 2014 eponymous film 'Mr Turner', which laid the groundwork for his foray into painting, eventually culminating into a formal exhibition opening soon.
---
Article date: Sunday, May 23, 2021
Interview with The Gallery Climate Coalition
Dirk Vanduffel, Managing Editor of ArtDependence had a conversation with The Gallery Climate Coalition (GCC), on how they are reaching art institutions based on their core objectives, which is, facilitating a greener and more sustainable art world.
---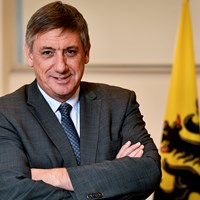 Article date: Thursday, May 20, 2021
Interview with Flemish Minister President and Minister of Culture Jan Jambon On Navigating the Flemish Cultural Landscape During the Pandemic
Dirk Vanduffel of ArtDependence had a conversation with Flemish Minister President and Minister of Culture, Jan Jambon, on how he navigates the Flemish cultural landscape through the ongoing pandemic period.
---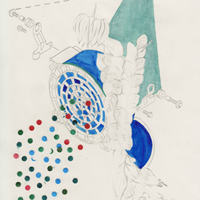 Article date: Tuesday, December 1, 2020
Interview with Belgian Artist Johan Gelper
For Johan Gelper, drawing is a way of thinking, a way of giving physical dimensions to his ideas. The drawings are a study of organic growth and probe the boundary between 'intuitive' drawing and 'construction'.
---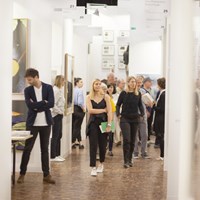 Article date: Wednesday, November 11, 2020
Sven Eisenhut, Director of Photo Basel, On 2020 – The Year That Art Fairs Went Virtual
"This time is tough for many of us on all levels – I just make sure to be as compliant as I can be with the rules set by the Swiss federal government. Within our team we try to do as much as possible over video conferences so that we can avoid public transportation".
---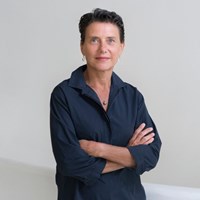 Article date: Tuesday, June 2, 2020
The Peggy Guggenheim Collection in Venice Re-Opens, Director Karole P. B. Vail Tells Us More
'It's difficult to know exactly how Covid-19 will change the art world, or the whole world for that matter. Changes have already happened, and many more will occur - some hopefully better than others. It's possible that there will be fewer art fairs, biennales and art events all over the world, which might not be such a bad thing, as we must pay attention more than ever to our environment and methods of sustainability in a concerted effort to respect the future and well-being of our planet'.