Articles
(96)
Article date: Thursday, January 18, 2018
Did Da Vinci and His Workshop Create a Copy of 'The Last Supper'? An Interview with Doctor Jean-Pierre Isbouts
Is it possible that a detailed canvas copy of Da Vinci's Last Supper, overseen by Da Vinci himself, could have hung, unrecognised on the wall of a remote convent in Belgium for the last 450 years?
---
---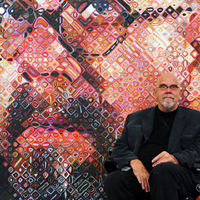 Article date: Monday, January 8, 2018
Chuck Close, Where Are Your Friends?
American Artist Chuck Close has been accused of sexual harassment and of attempting to persuade women to pose naked for him. The story originally broke in the New York Times in an article in which two women spoke out against the artist, and was followed by further accusations in the Huffington Post.
---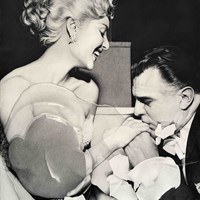 Article date: Tuesday, December 19, 2017
"I am interested in the overall physical experience of the viewer – not just a visual experience." ArtDependence Speaks to Karl Haendel
ArtDependence caught up with Karl Haendel to find out more about his work, his methods and his next projects.
---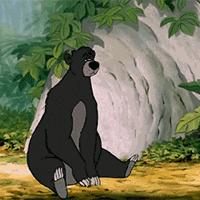 Article date: Thursday, December 14, 2017
"'Blessed are the poor in spirit', but at the age of 48 I'm no longer so blessed with that quality." David Claerbout
Having trained as a painter at the Nationaal Hoger Instituut voor Schone Kunsten in Antwerp, Belgian artist David Claerbout has become better known for his work with photography and moving images. His work plays with the boundaries of both mediums, questioning our relationship to the visual image and asking us to engage with his work on an intellectual as well as aesthetic level. Claerbout's works often include elements of sound and visuals that create environments that are almost immersive in nature.
---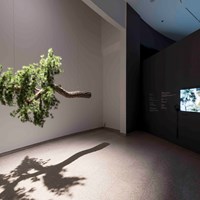 Article date: Wednesday, December 13, 2017
Running a Museum on the Korean Peninsula
"The great privilege of working in the fields of modern and contemporary, is that we can make history be part of the present, read how the present relates to the past and create experiences that allow us to imagine the future," Bartomeu Mari I Ribas, National Museum of Modern and Contemporary Art in South Korea. The MCCA is the National Museum of Modern Contemporary Art in South Korea. The main gallery space is found in Gwacheon city and there are three further branches in Deoksugung, Seoul and Cheongju. ArtDependence caught up with Bartomeu Mari I Ribas, Director of the MMCA, to learn a little more about Korea's flourishing art scene.
---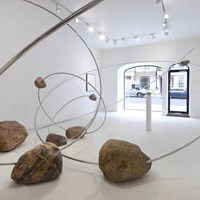 Article date: Monday, December 11, 2017
"I am probably dealing with the same questions as philosophers, but we express ourselves in a different language." An Interview with Alicja Kwade
Born in Poland and now working in Berlin, Alicja Kwade creates thought-provoking works that seem to question the very barriers of our material world and our relationship to space and the unknown entities of the universe. Working primarily in sculpture but also willing to foray into installation, video or photography if it helps to explore her themes, she has gained a reputation as an artist who is on a quest explore the very fabric and materials of our universe. Artdependence caught up with her to find out more about her philosophy and her inspirations.
---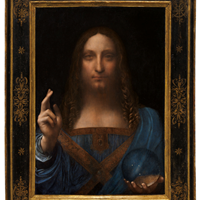 Article date: Thursday, December 7, 2017
Louvre Abu Dhabi to Display Salvator Mundi
A few weeks ago, we reported that Artdependence strongly suspected that Leonardo da Vinci's Salvator Mundi would be displayed at the Louvre Abu Dhabi. The painting smashed all auction records when it sold for a total of $450.3 million at the Christie's postwar and contemporary sale in November.
---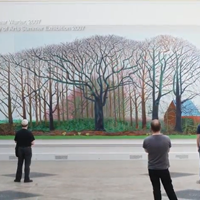 Article date: Wednesday, December 6, 2017
"Each film is so full of fresh, revealing, gorgeous material that I never for a second get bored." Phil Grabsky, EXHIBITION ON SCREEN: David Hockney at the Royal Academy of Arts
EXHIBITION ON SCREEN bring the work of David Hockney to life with their latest film David Hockney At the Royal Academy of Arts: A Bigger Picture 2012 and 82 Portraits And One Still Life 2016. Directed by Phil Grabsky, the film offers a wealth of interview material with the artist, shedding light on his lifestyle, method and inspirations. The film arrives in cinemas worldwide from November 21st, 2017. Artdependence caught up with Phil Grabsky to find out more about what prompted him to put this exhibition together, and what it was like to film with one of the UK's most renowned living artists.
---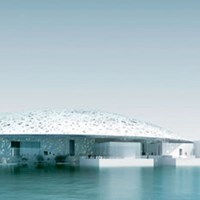 Article date: Tuesday, November 21, 2017
Why I Believe the Louvre Abu Dhabi Might Have Purchased Salvator Mundi – Dirk Vanduffel
Last week, it was announced that all previous auction records had been smashed as Leonardo da Vinci's infamous Salvator Mundi sold at a commercial auction at Christie's for an eye-watering $400million. The piece is thought to have been painted in 1500, but was sold in the post-war and contemporary sale rather than the old masters sale as would have been expected. At this time, it is not known who was behind the purchase.