Articles
(94)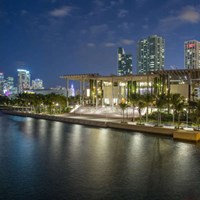 Article date: Tuesday, September 12, 2017
PAMM's hurricane-proof building reopens Thursday
Following Hurricane Irma, that hit the Florida Keys on Sunday last week as a Category 4 storm Artdependence Magazine reached out to Alexa Ferra, Associate Director of Pérez Art Museum Miami (PAMM) Marketing and Communications department for a comment.
---
Article date: Friday, August 25, 2017
Yes, the work looks sterile - an interview with Wesley Meuris
Wesley Meuris is a Belgian sculptor and installation artist. Having studied sculpture at Sint Lukas School of Arts in Antwerp, he began exhibiting large-scale sculptures that explore the ways we classify and explore the world around us. His latest exhibition at the Annie Gentils Gallery opens in September.
---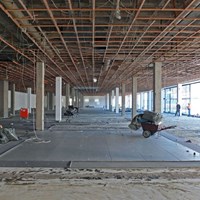 Article date: Thursday, August 24, 2017
Neue Nationalgelerie in Berlin being refurbished
"The refurbishment of the Neue Nationalgalerie is a very detailed process; it includes the refurbishment of all the constructional elements, the restoration of the visible surfaces, the renovation of the building facilities, and an improvement of the service areas." - sais Birgit Jöbstl, Director of Press, Prussian Cultural Heritage Foundation.
---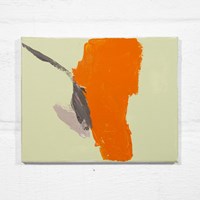 Article date: Tuesday, August 15, 2017
"The beginning of the 21st century is a great time for the world's autodidacts." An interview with Peter Shear
Sitting down to read an article in Vulture by Jerry Salz titled 'The Art World Needs a Jolt. The Electricity Is Coming From Some Surprising Places' I was struck by one particular line. It fascinated me. Salz writes "Now come the small geometric abstractions of Peter Shear who combines personal geometries, Andrew Masullo and Raoul De Keyser. Bookmark this artist."
---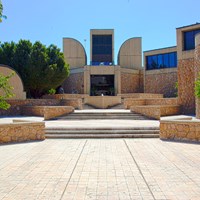 Article date: Thursday, August 10, 2017
Tehran Museum of Contemporary Art Talk Exclusively to Artdependence Magazine
TMOCA is a fascinating museum in the heart of Tehran. It is thought to own one of the most important collections of art in the Middle East, although relatively little is known about the works that are currently in the collection. The museum is currently working towards showing their pieces outside of Iran - a generous offer that is unlikely to prove easy to manifest. Artdependence are very proud to have been offered the opportunity to speak to senior staff members at the Tehran Museum of Contemporary Art.
---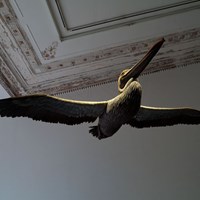 Article date: Monday, July 17, 2017
This is how the song, California Calling by the Beach Boys starts...
Alex Israel is without doubt a Californian artist. His location is inextricable from his work. In his work you can see the Californian sun, the optimism and the vibrant colors. Over the last few years he has gained attention from critics around the world, both for his pastel-color panel paintings and his acclaimed TV show 'As it Lays'. His multimedia work is deeply entrenched in the experience of being born and raised in L.A.
---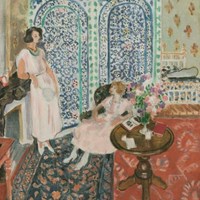 Article date: Wednesday, July 12, 2017
Matisse in the Studio - exhibition "revealing how the collection was essential to Matisse's creative process"
"I have worked all my life before the same objects… The object is an actor. A good actor can have a part in ten different plays; an object can play a role in ten different pictures." Henri Matisse, 1951
---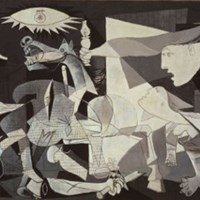 Article date: Thursday, July 6, 2017
Is the Insurance Value of Picasso's Guernica Close to 3 bln USD?
Every now and then an arts publication will release a top 10 ranking of some form: 10 best booths at an art fair, 10 best paintings at an art fair, 10 best museums, and so on. All of these lists are extremely subjective. They will vary widely according to who is writing them. You can only achieve an objective ranking by using pure data as your listing criteria. Artdependence reached out to Christies and Sothebys to gather information on the most expensive auction lots from September 2016 to June 2017. We used the data to create a list, ranking the top 10 most valuable pieces of art according to pure market value.
---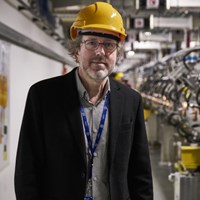 Article date: Wednesday, May 17, 2017
"We are building a small transportable accelerator that will make PIXE analysis widely accessible" Maurizio Vretenar
Proton Induced X-ray Emission (PIXE) is routinely used in the art world to help date and authenticate works. Up until now, it has come at a high cost and required the use of bulky particle accelerator equipment that cannot be moved outside of the laboratory.
---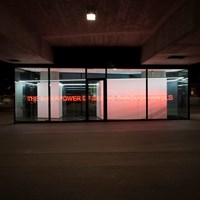 Article date: Sunday, March 26, 2017
"I work a lot with text in many different forms" - An Interview with Tim Etchells
What is your favourite medium? Tim Etchells: "Language - spoken/written, as drawing and as sculpture. Or performance. Or the combination of the two."