Almost two years into the pandemic and 28,000 deaths (yes, you read well, 28000 deaths on a population of 11.5 million) the Belgian Federal Government has decided to cancel culture as of December 26, against advice of the experts.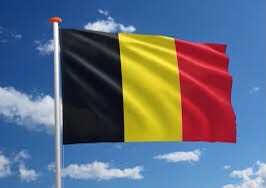 Pubs, restaurants, and even Christmas markets get to remain open till 11 pm but to the Belgian Federal Government, cultural events are the engine behind the infections, even though all cultural institutions have worked hard on enforcing safety COVID protocols in the past years by ensuring ventilation, social distancing, and a maximum of only 200 visitors at indoor events.
The Belgian cultural sector feels the decision taken by the federal government is an economic one which makes no virological sense. The Belgian cultural sector will hold a manifestation in Brussels on December 26, 2021. 
Stany Crets, a leading figure in this protest says: "If we the cultural sector do not stand up now, then we will be completely slaughtered". 
A small note to travellers visiting Belgium, the State run Museums will remain open.