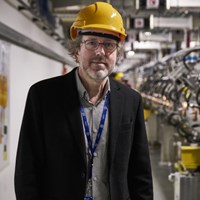 Article date: Wednesday, May 17, 2017
"We are building a small transportable accelerator that will make PIXE analysis widely accessible" Maurizio Vretenar
Proton Induced X-ray Emission (PIXE) is routinely used in the art world to help date and authenticate works. Up until now, it has come at a high cost and required the use of bulky particle accelerator equipment that cannot be moved outside of the laboratory.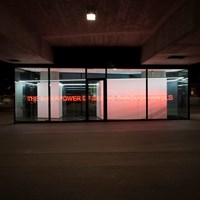 Article date: Sunday, March 26, 2017
"I work a lot with text in many different forms" - An Interview with Tim Etchells
What is your favourite medium? Tim Etchells: "Language - spoken/written, as drawing and as sculpture. Or performance. Or the combination of the two."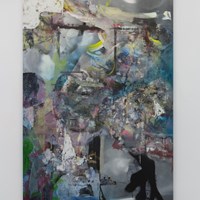 Article date: Sunday, March 19, 2017
"My paintings are constructed forms that shift between light and dark..." - an interview with Liam Everett
During a January visit to Paris I had the unexpected pleasure of visiting the Kamel Mennour Gallery to view an exhibition of the works of Liam Everett. The gallery's warm hospitality combined with Liam's fantastic work made the entire experience unforgettable.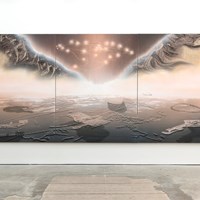 Article date: Tuesday, March 14, 2017
10 Questions: Gordon Cheung
Gordon Cheung is of Hong Kong origin and born in London 1975 where he lives and works. Cheung's multi-media art capture the hallucinations between the virtual and actual realities of a globalised world oscillating between Utopia and Dystopia. Spray paint, oil, acrylic, pastels, stock listings and ink collide in his works to form epic techno-sublime vistas.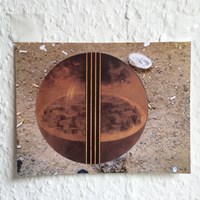 Article date: Thursday, August 11, 2016
"Varied, Understated, Serious and Humorous" - 10 Questions to Jeff Grant
The work of Jeff Grant (b. 1975) is forthright in its perplexity. Every piece he creates centers on concealment, the ambiguous presence, forcing the viewer to engage in a search. In a way, some of his works appear distressing. They are not abstract, although shapes and objects seem blurred and disturbed. His chosen palette, black and white or colors dimmed and subtle, only emphasizes the mental haze. Portrait outlines are fuzzy and the objects from Grant's "Creation" series appear as fantastical artefacts with tortured surfaces, holding turbulent air underneath.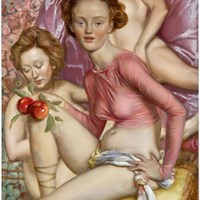 Article date: Thursday, July 28, 2016
Symbolism in Art: The Apple
The image of the apple can signify love, wisdom, and death. Within the religious context of Christianity, it means temptation and original sin. In Norse mythology, as in the Greek, apples grant immortality. The apple is also associated (like other fruits and flowers) with a woman's anatomy.