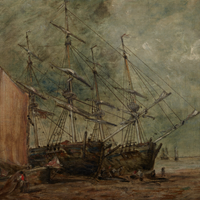 Article date: Friday, July 15, 2022
Unseen Masterpiece by John Constable Unveiled for the First Time in Almost 200 years at the Royal Pavilion, Brighton
Labourers and fishermen on Brighton & Hove's beaches captured the imagination of the English artist and inspired him to produce Colliers unloading on Hove Beach, looking towards Shoreham, Brighton.
---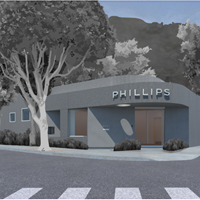 Article date: Friday, July 15, 2022
Phillips Auction House Expands West Coast Presence with New Gallery Space in Los Angeles
Following a record-breaking season, Phillips auction house has announced the opening of its first Los Angeles gallery space as part of the company's continued global expansion and commitment to the West Coast region.
---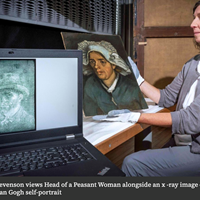 Article date: Thursday, July 14, 2022
Self Portrait of Vincent Van Gogh Discovered by National Galleries of Scotland
A painting that is "most certainly" a previously unknown self-portrait of Vincent Van Gogh has been discovered by the National Galleries of Scotland.
---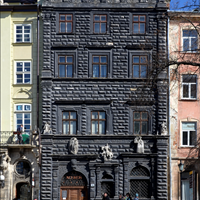 Article date: Thursday, July 14, 2022
World Monument Fund Launches New Projects to Protect Ukraine's Cultural Heritage
World Monuments Fund (WMF) has launched four new projects as part of its recently established Ukraine Heritage Response Fund to address the immediate, critical needs of heritage professionals in Ukraine and to lay the groundwork for the future rehabilitation and long-term recovery of cultural heritage in the country.
---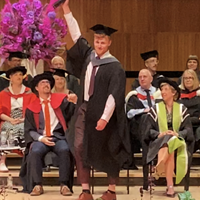 Article date: Wednesday, July 13, 2022
Banksy's Professorship Certificate Stolen at University of Creative Arts Graduation in London
When The University for the Creative Arts announced a week prior that Banksy was going to be awarded an honorary professorship, they likely didn't expect anyone to walk across the stage and claim the honor. But as the endless register of student names was coming to an end, one student decided to do just that...
---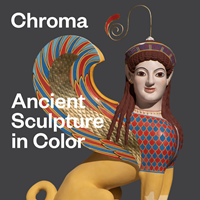 Article date: Wednesday, July 13, 2022
New Exhibition at The Met Explores Use of Color in Ancient Greek and Roman Sculpture
Opening at The Metropolitan Museum of Art on July 5, 2022, Chroma: Ancient Sculpture in Color reveals the colorful backstory of polychromy—meaning "many colors" in Greek—and presents new discoveries of surviving ancient color on artworks in The Met's world-class collection.
---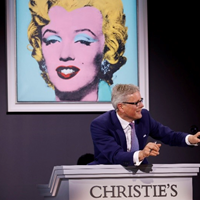 Article date: Wednesday, July 13, 2022
Christie's Global Sales Hit £3.3 B / $4.1 B in First Half 2022
Guillaume Cerutti, Chief Executive Officer, Christie's said: "Our results in the first half of 2022 have been remarkably strong, with many memorable moments like the sales of Warhol's Marilyn and of the Bass collection in New York, and of the Givenchy collection in Paris..."
---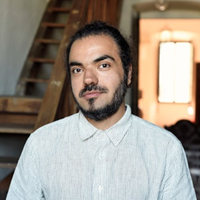 Article date: Tuesday, July 12, 2022
Shahpour Pouyan Receives 2022 Ellsworth Kelly Award
The recipient is the Frist Art Museum (FAM) in Nashville, Tennessee, and the award will assist in funding the first solo museum exhibition of Iranian-born artist Shahpour Pouyan in the United States.
---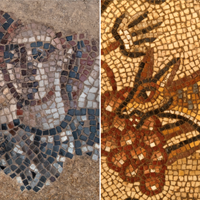 Article date: Tuesday, July 12, 2022
UNC-Chapel Hill Archaeologist Discovers Depictions of Two Biblical Heroines, Deborah and Jael from the Book of Judges
An archaeological team from University of North Carolina at Chapel Hill recently returned to Israel's Lower Galilee to continue unearthing nearly 1,600-year-old mosaics in an ancient Jewish synagogue at Huqoq. Discoveries made include the first known depiction of the biblical heroines Deborah and Jael as described in the book of Judges.
---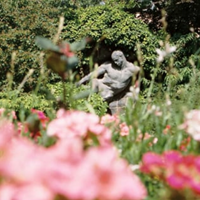 Article date: Tuesday, July 12, 2022
Participating Galleries at the Inaugural Edition of Paris+ par Art Basel
The first edition of Paris+ par Art Basel – which will take place from October 20 to 23 – will bring together 156 galleries, creating a new flagship event that further enhances Paris's standing as a cultural epicenter.