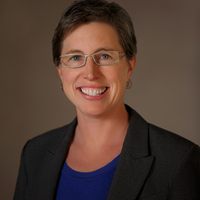 Article date: Saturday, August 6, 2022
The National September 11 Memorial & Museum Selects Veteran, Historian and Higher Education Leader Elizabeth L. Hillman as Next President and CEO
The National September 11 Memorial & Museum announced Elizabeth L. Hillman – veteran of the U.S. Air Force, respected historian, advisor to the U.S. Armed Forces, college president, and higher education leader with experience managing organizations through complex challenges – will be the institution's new president and CEO.
---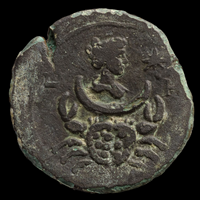 Article date: Saturday, August 6, 2022
Archaeologists in Israel Uncover an Ancient Coin Inscribed With the Cancer Zodiac Sign
A group of archaeologists in northern Israel have discovered a uncommon bronze coin depicting a logo of the zodiac, relationship again almost 2,000 years.
---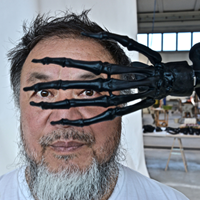 Article date: Friday, August 5, 2022
Ai Weiwei to Unveil First Body of Work in Glass Alongside World's Largest Hanging Murano Glass Sculpture
Ai Weiwei, in collaboration with Abbazia di San Giorgio Maggiore - Benedicti Claustra Onlus, Berengo Studio and Fondazione Berengo, to present a new body of work set to be unveiled at a solo exhibition in Venice this summer.
---
Article date: Friday, August 5, 2022
Maya Lin Commissioned to Create Sculpture for Obama Presidential Center
On his 61st birthday, President Obama announced that the Water Garden at the Obama Presidential Center in Chicago will be named in honor of his mother, Ann Dunham, and will be anchored by a commissioned art installation from Maya Lin.
---
Article date: Friday, August 5, 2022
Uffizi Gallery Announces €50m Project to Restore Boboli Gardens to its Former Medici-era Glory
The Uffizi Galleries in Florence, Italy, have introduced an bold €50m grasp plan to rebuild the close by Boboli Gardens inside eight years. This system "Boboli 2030" reveals 40 initiatives to guard the park from the ruinous results of local weather change, whereas making it extra vitality environment friendly, accessible and enticing.
---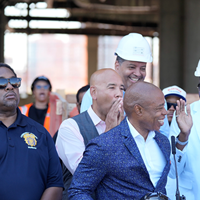 Article date: Friday, August 5, 2022
Mayor Adams, Commissioner Cumbo Declare $5.5 Million for Universal Hip Hop Museum and New Capital Funding for Bronx Cultural Institutions
New York City Mayor Eric Adams and New York City Department of Cultural Affairs (DCLA) Commissioner Laurie Cumbo announced $5.5 million in new capital funding for the Universal Hip Hop Museum.
---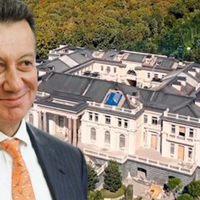 Article date: Thursday, August 4, 2022
Italy's Tax Police Seize Assets from Architect Linked to 'Putin's Black Sea Palace'
Italy's tax police have seized assets worth over €141 million from an architect who designed a luxury estate on the Black Sea which has been dubbed "Putin's palace" by opponents of the Russian president.
---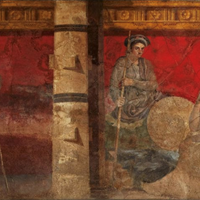 Article date: Thursday, August 4, 2022
Over 100 Ancient Roman Frescoes Presented in Major Show at Museo Civico Archeologico, Bologna
The Painters of Pompeii Museo Civico Archeologico, Bologna 23.09.2022 - 19.03.2023 Exhibition curated by Mario Grimaldi, presented at the Museo Civico Archeologico, Bologna, in collaboration with the Municipality of Bologna and the National Archaeological Museum of Naples, and produced by MondoMostre.
---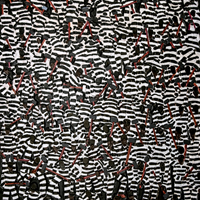 Article date: Thursday, August 4, 2022
The Cleveland Museum of Art acquires "All of Me III" by Winfred Rembert
Fort Gansevoort has shared news that "All of Me III" by Winfred Rembert has been acquired by the Cleveland Museum of Art, Cleveland, Ohio.
---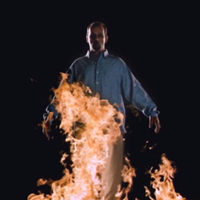 Article date: Thursday, August 4, 2022
Centraal Museum Utrecht Displays Video Art from The Kramlich Collection, Shown for the First Time in Europe
The exhibition Double Act brings together two collections: the monumental video installations from the internationally renowned art collection of the American Kramlich family on the one hand, with highlights from our own collection of 17th-century paintings on the other.