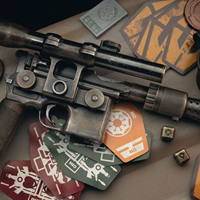 Article date: Friday, July 29, 2022
Han Solo's Blaster from 'Star Wars: A New Hope' to Auction this August
From Rock Island Auction Company and a galaxy far, far away comes the BlasTech DL-44 Heavy Blaster that Han Solo, portrayed by Harrison Ford, carried in "Star Wars: A New Hope," available in the company's Aug. 26-28 Premier Auction.
---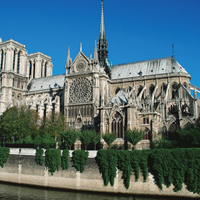 Article date: Friday, July 29, 2022
French Cultural Minister Affirms Notre-Dame Cathedral to Reopen in 2024
Notre-Dame cathedral in Paris is on track to reopen to worshippers and the public in 2024, more than three years after its roof was destroyed in a massive blaze.
---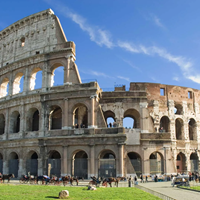 Article date: Thursday, July 28, 2022
Deloitte Values Rome's Ancient Colosseum at $79 Billion
Deloitte LLP estimates that the Colosseum's "social asset value," or the intangible value that Italians place on its mere existence, is around 77 billion euros ($79 billion).
---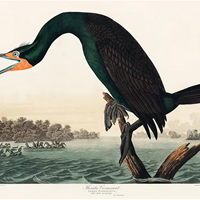 Article date: Thursday, July 28, 2022
Seattle Chapter to Remove 'Audubon' from its Name
Towards a more inclusive and antiracist future, Seattle's became the first large chapter in the National Audubon Society network to publicly declare its intention to remove "Audubon" from the organization's name.
---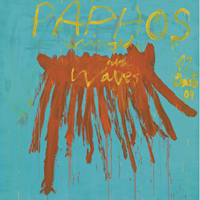 Article date: Thursday, July 28, 2022
Getty Center Presents "Cy Twombly: Making Past Present" Inspired by Ancient Art of Greece and Rome
Cy Twombly: Making Past Present, explores the artist's lifelong fascination with ancient culture through selections of work from different moments of his career.
---
Article date: Tuesday, July 26, 2022
Legendary Artist Jennifer Bartlett, Dies at 81.
One of the best-known painters of her generation, Bartlett seamlessly combined the refined aesthetic of minimalism with expressive and emotional painting, and leaves a vast and varied body of work.
---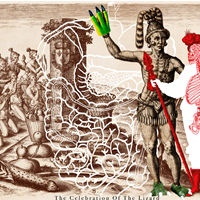 Article date: Tuesday, July 26, 2022
Getty Exhibition Reexamines the Americas
Featuring work by contemporary Brazilian Indigenous artist Denilson Baniwa, exhibition prompts us to reevaluate critical materials from the past.
---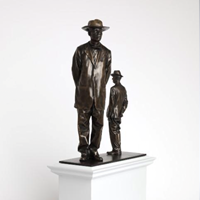 Article date: Monday, July 25, 2022
Fourth Plinth Winners for 2022 and 2024: Two Bold New Artworks for London
The next artworks that will take pride of place on the Fourth Plinth in Trafalgar Square have been chosen. Antelope by Samson Kambalu will occupy one of the highest profile public art spaces in world from 2022, while emoji 850 Improntas' (850 Imprints) by Teresa Margolles will be installed from 2024.
---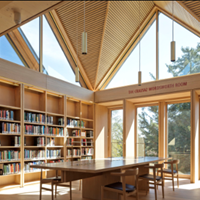 Article date: Monday, July 25, 2022
Stirling Prize, UK's Most Prestigious Architectural Award Reveals Shortlist for 2022 Edition
The RIBA Stirling Prize is the UK's most prestigious architecture award. The award is given to the architect of the building thought to be the most significant of the year for the evolution of architecture and the built environment.
---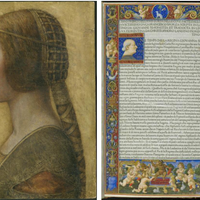 Article date: Sunday, July 24, 2022
Leo's Bianca: Lady of Bobbio
There is ample evidence that the portrait on vellum auctioned by Christie's in New York on 30 January 1998 as '19th century German' is nothing of the sort. Pigment and carbon-14 analyses point to a Renaissance dating – as Christie's had been advised by consignor Jeanne Marchig (whose late husband Giannino worked as a restorer for the Wildensteins).