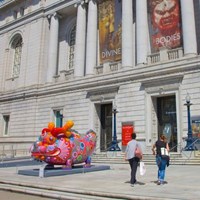 Article date: Tuesday, September 22, 2020
Mellon Foundation Launches New Art Museum Futures Fund to Distribute Tens of Millions to Art Museums Nationwide
As Cultural Institutions Face Financial Challenges and Potentially Permanent Closures, Mellon's Art Museum Futures Fund Will Support Midsized Art Museums with $24 Million in Emergency Grants to Help Them Navigate the Challenges Posed by the Pandemic
---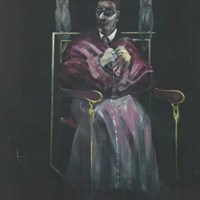 Article date: Tuesday, September 22, 2020
Royal Museums of Fine Arts in Belgium Present 'Be Modern: From Klee to Tuymans'
The exhibition BE MODERN focuses on the RMFAB's collection of modern and contemporary art, gathering renowned Belgian and international artists. A selection of 150 paintings, sculptures, works on paper, installations and moving images depicts the modern history of visual arts.
---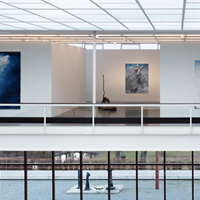 Article date: Monday, September 21, 2020
Last Chance to Visit 'Herbert Brandl Exposed to Painting. The Past Twenty Years' at Austrian Belvedere
With his large-format imagery, Herbert Brandl ranks alongside the most successful contemporary painters in Austria. Landscape as a subject has always been dominant in his work, which alternates between painterly abstraction and objectivity. Since the turn of the new millennium, Brandl's passion for the monumentality of mountainscapes has become increasingly apparent.
---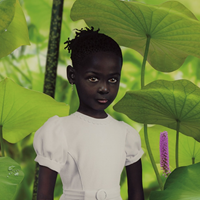 Article date: Monday, September 21, 2020
Ruud van Empel's World #1 at Phillips Photographs
Ruud van Empel Follow World #1 2005 Dye destruction print, face-mounted and mounted. 150 x 105.5 cm (59 x 41 1/2 in.)
---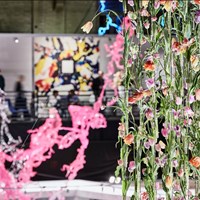 Article date: Monday, September 21, 2020
Introducing TEFAF Online: an Inaugural Digital Fair Experience Featuring One Single Masterwork per Gallery
The European Fine Art Foundation (TEFAF), whose fairs champion museum-quality art from across the ages, is delighted to announce the launch of its new digital platform, TEFAF Online. Accelerated in response to the ongoing COVID-19 crisis, this digital marketplace will host its inaugural fair November 1-4, 2020, with two preview days on October 30 and 31, 2020.
---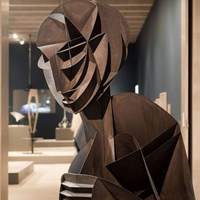 Article date: Sunday, September 20, 2020
A Large-Scale Exhibition of the Ccclaimed Constructivist Naum Gabo at Tate Modern
This one-way route through Tate St Ives guides you through the gallery, with breathtaking views out to Porthmeor beach. You will have the opportunity to see theModern Art and St Ives displays alongside the Naum Gabo: Constructions for Real Life exhibition.
---
Article date: Friday, September 18, 2020
The Zurich Art Prize 2020 Goes to Amalia Pica
In 2020, the Zurich Art Prize, awarded annually by Museum Haus Konstruktiv and Zurich Insurance Group Ltd, goes to Amalia Pica (b. in 1978 in Neuquén, lives and works in London). This Argentinian artist is the thirteenth winner of the internationally renowned award. The prize is endowed with CHF 100,000, of which CHF 20,000 go to the respective winner and the other CHF 80,000 are used for the production of a solo exhibition at Museum Haus Konstruktiv.
---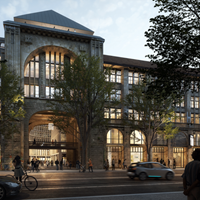 Article date: Friday, September 18, 2020
Fotografiska Opens in Berlin 2022
Fotografiska will open a fourth museum in 2022. The museum will house 5,500 square meters in the historic Kunsthaus Tacheles building in Berlin. The architects Herzog & de Meuron have been assigned to carry out a modern renovation. The opening is expected in late 2022.
---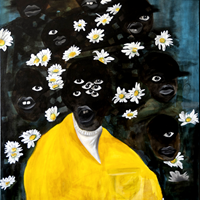 Article date: Friday, September 18, 2020
Legato Motaung Wins the Emergence Art Prize 2020
The Emergence Art Prize announced Legato Motaung as the winner of its 2020 Edition. ⁠⁠ Lerato Motaung (b. 1991, Katlehong, Germiston) is a visual artist based in Johannesburg, South Africa. Following his training in drawing at the Johannesburg Art Gallery in 2008, and in sculpture at the Katlehong Art Center in 2009, he received his Diploma in Fine Arts in 2015 from the Tshwane University of Technology in Pretoria.
---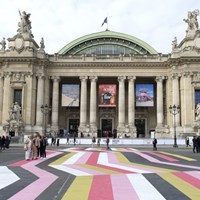 Article date: Wednesday, September 16, 2020
FIAC Announces the Cancellation of its 2020 Edition
It is with great disappointment that FIAC announces the cancellation of its 2020 edition, initially scheduled at the Grand Palais from October 22nd to 25th. This decision is the result of numerous and constant discussions between the organizers and its exhibitors, collectors, visitors and partners these past weeks.