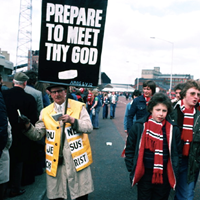 Article date: Thursday, December 3, 2020
Interview with John Bulmer, a British Pioneer of Colour Photography: a Good Picture Needs to Grab You in the Gut
'Perhaps it was the influence of Cartier-Bresson, but I'd always been attracted to pictures that included people in their environment. My work as a news photographer had probably encouraged me to go in closer and get to the heart of the matter'.
---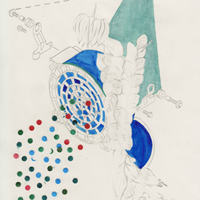 Article date: Tuesday, December 1, 2020
Interview with Belgian Artist Johan Gelper
For Johan Gelper, drawing is a way of thinking, a way of giving physical dimensions to his ideas. The drawings are a study of organic growth and probe the boundary between 'intuitive' drawing and 'construction'.
---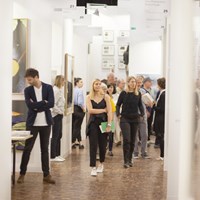 Article date: Wednesday, November 11, 2020
Sven Eisenhut, Director of Photo Basel, On 2020 – The Year That Art Fairs Went Virtual
"This time is tough for many of us on all levels – I just make sure to be as compliant as I can be with the rules set by the Swiss federal government. Within our team we try to do as much as possible over video conferences so that we can avoid public transportation".
---
Article date: Monday, November 9, 2020
Taiwan Art Fair ART KAOHSIUNG Set to Go Ahead November 20-22
2020 is cancelled. Again. Or is it? It's been a hard year for the arts and artists around the world, with closures, delays, confinements and funding loss hitting almost every area of the art world. But there are signs of life and prosperity as the art world begins to do what it does best – get creative.
---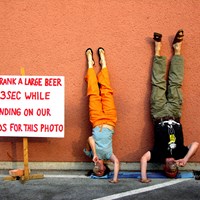 Article date: Monday, October 5, 2020
The Aestheticized Interview with Nika Oblak & Primoz Novak (Slovenia)
Nika Oblak & Primoz Novak have been working collectively since 2003. In their art practice they examine contemporary media and capital driven society as they dissect its visual and linguistic structure.
---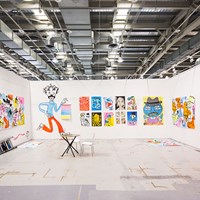 Article date: Monday, August 3, 2020
Taiwan Prepares for Art Formosa 2020: Interview with the Fair's Director
The sixth edition of ART FORMOSA will be held at Eslite Hotel from August 27th to 30th, 2020. There are a total of 30 galleries and 300 artists joining, making this event truly spectacular. The theme of this sixth edition is "URBAN TAIWAN" and will be presented by Taiwanese galleries which promote international urban art and Taiwanese urban artists, including Gin Huang Gallery and CITYMARX.
---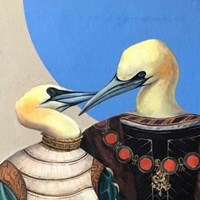 Article date: Wednesday, July 29, 2020
Interview with Olga Karika – Medieval Symbolism as the Freedom of Thoughts
"I find a lot of inspiration in the works by Old Masters, especially the European artists of the 16th and 17th Century. These works appear perfect for their time. Their value lies in their splendour and in a special mixture of symbols for the viewer. In order to emphasize and convey the idea of my paintings, I use symbols".
---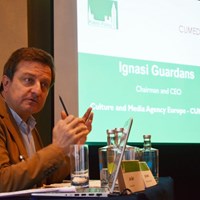 Article date: Tuesday, July 28, 2020
CUMEDIAE - Supporting Creativity In the Wake of the Global Pandemic
"The creative industries are special industries in that they exist between different worlds. Two worlds that need to communicate one with each other for any creative idea to be turned into a sustainable project: on the one side, the world of those with the passion of creativity; and on the other, the world of those with some knowledge about funding, management and the legal framework".
---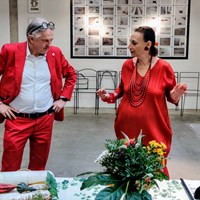 Article date: Monday, July 27, 2020
Galila's Passion Obsession Collection in Brussels
The exhibition on view at Galila's P.O.C is called "Overdose". Not only is the name a reference to the many artworks already present, it also hints to the everchanging nature of Galila's P.O.C as it is the idea to keep adding more and more artworks. In fact, currently there is only one permanently integrated artwork; a beautiful staircase by Belgian designer Xavier Lust.
---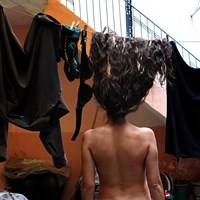 Article date: Monday, July 6, 2020
The Aestheticized Interview with Fatos Irwen (Turkey)
"I spent the last 3 years as prisoner in prison. My body was usurped. 3 years of my stay in prison was a performative experience for me from beginning to end. And I drew a picture like crazy. All my creative potential had been revealed".