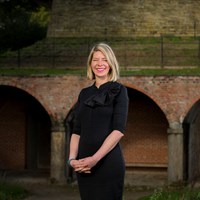 Article date: Thursday, May 30, 2019
Helen Pheby, Head of Curatorial Programme at Yorkshire Sculpture Park about Public Art and Sculpture Society
"The relationship between Yorkshire Sculpture Park's location and identity is absolutely fundamental. The physical landscape we curate and the backdrop of industrial towns and rolling hills determines aesthetic decisions about the location of sculptures as well as providing inspiration for artists to develop new work".
---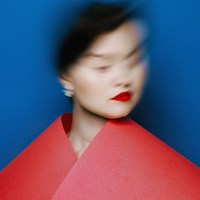 Article date: Monday, May 27, 2019
Interview with Iris Kivisalu, Porcelain China: Stillness, Movement, Imperfection
"By standardized beauty I mean the fact that nowadays you mostly have to lay all on the table, on videos, billboards, photos… Everything has to have a fast effect, eye catching moments to reach your primary sexual instincts because everything is about selling something to someone. The easiest way to do that is to bring different female body parts to the game. ...I think that my main goal has been to try to make the viewer feel the beauty instead of actually seeing it in a way".
---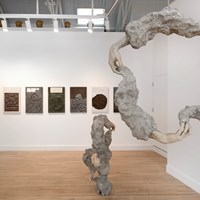 Article date: Wednesday, May 22, 2019
Concepts into Clay: William Cobbing, Haptic Loop, Cooke Latham Gallery
The Cooke Latham Gallery in Battersea, south London, opened last December as a new venue for emerging and mid-career artists. It is currently showing its second exhibition: Haptic Loop, by William Cobbing, a British sculptor and multi-media artist (including in video, installation art and performance) who trained in London and Amsterdam. ArtDependence spoke to the gallerists, business partners Clemency Cooke and Charlotte Latham, at the venue, and to the artist via email.
---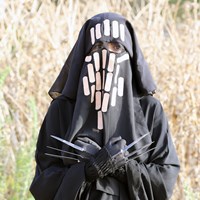 Article date: Tuesday, May 21, 2019
The Aestheticized Interview with Mohamed Thara (Morocco)
"The ability to create is first perceived as a rare skill reserved for a few exceptional individuals, and is now considered a widespread and easily accessible phenomenon. This new conception of creation, referred to as the new word "creativity", has taken on such importance that it has now invaded all sectors of human activity".
---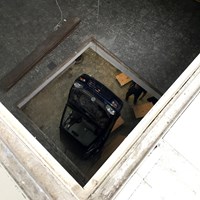 Article date: Thursday, May 16, 2019
Elias Cafmeyer: The Choice of Ria Pacquée
Working mainly in video installations and sculptures, artist Elias Cafmeyer creates site-specific installations. His work is often inspired by and placed in public spaces that show a context with the city that contains them. Cafmeyer sees the city landscape as a metaphor for social construction and focusses on the traces of urban development and the signs and symbols that orchestrate our mobility within those environments.
---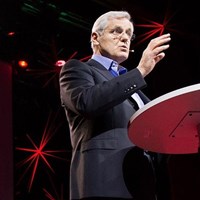 Article date: Friday, May 3, 2019
Interview with Prof. Maurizio Seracini - The Da Vinci Detective
"If science can become instrumental in rediscovering the true values of our cultural heritage, and using widespread modern technologies attract the interest and curiosity of new generations, then I can see a new renaissance for the role of art in the future. Hopefully, in the decades to come people will still feel linked to their past if it will be identified as fundamental for the creation of their identity".
---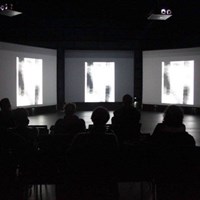 Article date: Thursday, April 18, 2019
The Aestheticized Interview with Laura Focarazzo (Argentina)
Laura Focarazzo is a video artist and independent curator, based in Buenos Aires, Argentina. Her works include experimental films and videos. She uses the sounds as a 'script' for the construction of non-narrative pieces. She collaborates with local and international sound artists. She works with her own field recordings and abstract images as raw materials in the construction of her videos.
---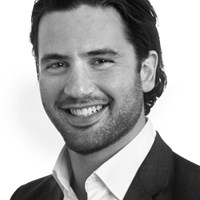 Article date: Monday, April 15, 2019
The Future of Museums: Interview with Joël Kremer
"I think we will change the way people experience art in more than one way. Giving people access to world class art, which previously had no statistical chance of experiencing it, for instance in countries/continents such as China India and Africa. Educating people in a much more personal and interactive way during their museum visit".
---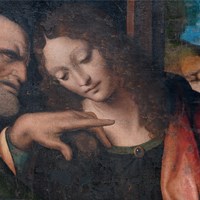 Article date: Thursday, April 4, 2019
The Full Story Behind Leonardo's Last Supper
'It was just a theory, but I thought: what if the king asked for the next best thing: a faithful copy made by Leonardo on canvas. The latter was a new medium in those days. I started to go through the archives in France and Florence and in the latter found a letter where the king of France asks the Signoria to send Leonardo to work for him for a while. So, da Vinci goes to Milan a second time as the painter of the king, why? Because he's making a copy of the Last Supper.'
---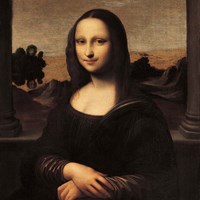 Article date: Wednesday, March 20, 2019
Unveiling the Mystery of Leonardo's Two Mona Lisas
The second part of the interview with Jean-Pierre Isbouts focuses on his study of Leonardo's two Mona Lisas, the identity of the portraits' sitters, and a da Vinci anniversary celebration announcement.