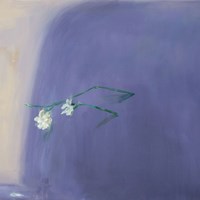 Article date: Thursday, May 14, 2020
Interview with Micha Patiniott
'I like to tilt the image by adding what is for just a second an association to the subject. Through simple manipulations, the subjects are given a charge that makes them into something else; they suggest multiple meanings, or even a way of looking at reality'.
---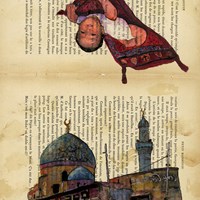 Article date: Tuesday, May 5, 2020
Artist Bilal Bahir on The Magic Carpet That Brought His Work from Baghdad to Belgium
"I discover the poetic relation between old pages who have own their history and my imagery. Often, the story's I draw are related to the text on the page. I like to interlace two tales related to the past together. The past is my source of inspiration, like the ancient drawings of the Abssy time in the 13th century, old fairy tales from east and west, and old mythologies".
---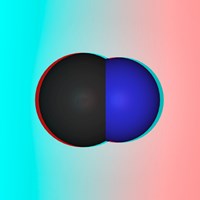 Article date: Monday, May 4, 2020
The Aestheticized Interview with Timo Menke (Sweden)
Timo Menke is an interdisciplinary artist living and working in Stockholm. Investigating the relationship between the observer and the observed, subject and object, recorder and projector, lens and screen, his practice is increasingly aiming at a dark holistic approach. Using photographic and moving images, documents, objects, drawing and plant cultivation he approaches, renegotiates and speculates about our common nature-culture, in order to highlight and transform an increasingly dark matter: body, earth, space.
---
Article date: Tuesday, April 21, 2020
Art Against the Virus
Belgian artist Yves Velter creates uniquely recognisable works of art that have captured the public imagination. Focusing on the outlines and shapes of his subjects rather than the distinctive details, he manages to capture something of the essence or the feeling of a scene.
---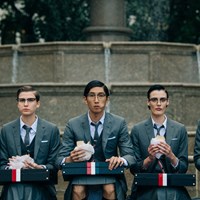 Article date: Thursday, April 16, 2020
Interview with Adam Katz Sinding - an Innovator in the Realm of Street-Style Photography
"I just like to document. I like to take something simple and try to make it look beautiful. Essentially I'm just taking a photo-diary but I want to look back at it in some years and think "wow, how cool was that!?"
---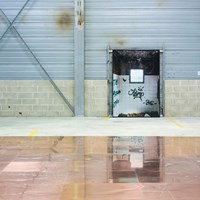 Article date: Friday, April 10, 2020
Views From the Front: Italian Artists Speak Up
As COVID-19 continues its devastating spread across Europe, ArtDependence has reached out to Galleria Continua in Italy. We wanted to shine a light on the work of the artists in the country and to create a showcase for their art. As galleries and art fairs continue to announce on-going closures and cancellations, we wanted to hear what life is like for artists living under the threat of the invisible enemy.
---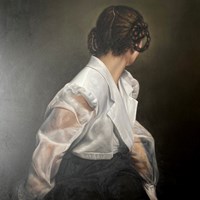 Article date: Wednesday, April 8, 2020
The Pedrami Gallery on Dealing with COVID-19
As the COVID-19 situation is going on worldwide, we're asking leading figures in the art world how they are coping with it, what initiatives they are taking and how they see the future.
---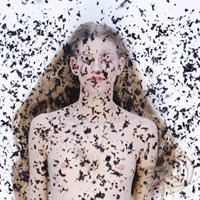 Article date: Wednesday, April 8, 2020
Nathalie Vanheule On Art Under Corona: Living with the Memories of a Warm Embrace
Multimedia artist Nathalie Vanheule incorporates performance, sculpture and video installations into her work. In 2020, she has a series of exhibitions lined up, including a show at the Osan Museum of Contemporary Art in Korea. Curated by Kusuk Yon, the show features 4 contemporary performance artists and allows each artist to build upon the work left behind by the previous exhibitor. Nathalie is set to be the final artist in the series.
---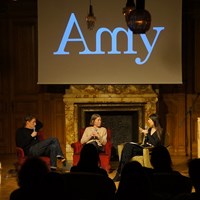 Article date: Wednesday, March 25, 2020
Amyart.app – The Independent Cloud-Based Art Management Application
Like almost every other industry, the art world is doing its best to become digital – quickly. The team behind Amyart.app have been working in the world of professional art for several years. Together, they decided to create a tool to help art enthusiasts and dealers manage and present their work.
---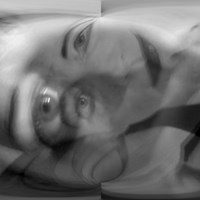 Article date: Sunday, March 15, 2020
The Aestheticized Interview with Evelin Stermitz (Austria)
Evelin Stermitz, M.A., M.Phil., studied Media and New Media Art at the Academy of Fine Arts and Design, University of Ljubljana, Slovenia, and holds the degree in Philosophy from Media Studies. Her works in the field of media and new media art focus on post-structuralist feminist art practices.