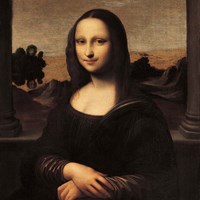 Article date: Wednesday, March 20, 2019
Unveiling the Mystery of Leonardo's Two Mona Lisas
The second part of the interview with Jean-Pierre Isbouts focuses on his study of Leonardo's two Mona Lisas, the identity of the portraits' sitters, and a da Vinci anniversary celebration announcement.
---
Article date: Friday, March 15, 2019
The Aestheticized Interview with Monica de Miranda (Portugal/Angola)
"I believe that the artist can create and talk about art only from his/her subjective position.To have a political responsibility that extends beyond the artistic territory is too much of a burden which could jeopardize the artist's creativity and freedom. In such a case, the art serves a function, becoming a manifesto. Art should not fulfill a function, it should be free. "
---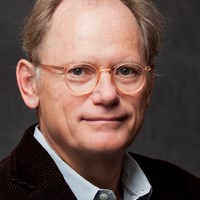 Article date: Thursday, March 14, 2019
In Search of Leonardo
Jean-Pierre Isbouts - one of National Geographic's best-selling authors- has been studying and following Leonardo da Vinci's paper trail for 40 years. He's written about the Italian's career and legacy, the identity of the Mona Lisa, and the secrets behind his Last Supper. Some of Isbouts findings defy our most common conceptions of the da Vinci's life and work.
---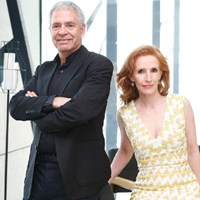 Article date: Saturday, March 9, 2019
A Portable Museum: Interview with Sylvain Levy
'The philosophy is to use VR to address some of the main problems in physical displays like museums which are about costs, scalability and revenues. Also, the experience of art is getting worse. The philosophy is to make art universally accessible.'
---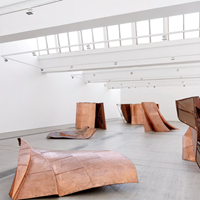 Article date: Tuesday, March 5, 2019
Interview with Jens Faurschou, VR as a Game Changer
'Virtual Reality is impacting the Arts in fascinating and divergent ways that can be explained by focusing on the three following areas: the way we experience art, the space in which it is displayed and its financial structure. VR is reshaping the social dimension of our art experience. Artists are always looking for ways to empower audiences to shape their experience within artworks. '
---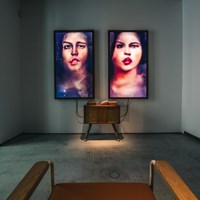 Article date: Tuesday, February 26, 2019
Mario Klingemann: Instruments of Creation or Can Artificial Intelligence Replace Human?
Mario Klingemann (Munich, Germany) is an artist who uses algorithms and artificial intelligence to create and investigate systems. He is particularly interested in human perception of art and creativity, researching methods in which machines can augment or emulate these processes.
---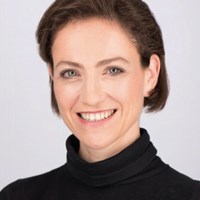 Article date: Monday, February 18, 2019
Analytical and Financial Tools for the Art Market: Interview with Christine Bourron , the Founder of Pi-eX Ltd.
"Art is often seen as a store of value, but actually any art-seller would tell you that ahead of a sale they never know if they will be able to obtain the price they want for an artwork or if they will be able to sell the artwork at all."
---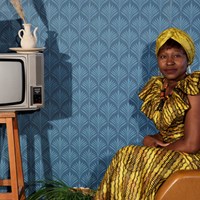 Article date: Friday, February 15, 2019

The Aestheticized Interview with Halida Boughriet (Algeria/France)
Halida Boughriet is a French-Algerian artist who explores a broad range of media making performance a central issue of her artistic expression. At the crossroads of aesthetic, political and social concerns, her productions strive to capture and translate tensions made obvious in human relationships and society at a given historical and social context, including the emotions conveyed in individual and collective memory.
---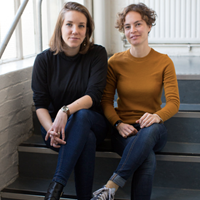 Article date: Tuesday, February 12, 2019
Game Changers for Art: Interview with Bernadine Bröcker Wieder, CEO of Vastari
"We think that the way exhibitions are currently put together is opaque and undemocratic, and the wrong stories are being told at our cultural institutions because of a lack of diversity of networks. Vastari is using technology to break down the barriers and enable collaborations, especially internationally, to make sure that exhibitions are driven by "what's what" rather than "who's who".
---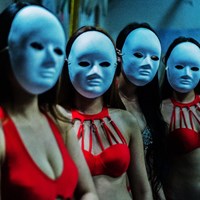 Article date: Thursday, January 24, 2019
The Peak of Tension with Sergey Melnitchenko
"At the peak of tension, we desire to understand. At this point, there comes an awareness of the moment where calendar days, affairs and meetings, loved ones and enemies all crumble into a heap, mingling with one another. A state resembling vestibular dizziness in the sensation of imaginary movement, the fall and swaying of oneself and surrounding objects in space".