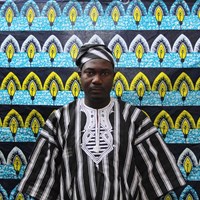 Article date: Thursday, January 10, 2019
The Aestheticized Interview with Abdoul-Ganiou Dermani (Togo)
"My main interest as an artist is working on various social issues. I work on African cultural identities, search for peace between humans, and also human physical communication in the era of new technologies. In short, I work for a better world".
---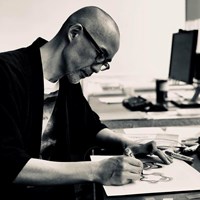 Article date: Thursday, December 27, 2018
Eastern Zen and Dutch Pragmatism Inform Innovative Designs by Hiroki Matsuura, CEO of MADMA urbanism+landscape and Founding Partner at MASA Architects
"The magnificence of aesthetics seems related to the anonymity of the design. Our office is located in Rotterdam by the harbor. I hardly see the fingerprints of personal design intentions in my view; instead I see beautiful harbor landscapes. My intention in design is to create something that appears as if it already existed there before our personal design intervention."
---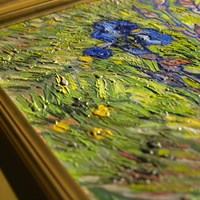 Article date: Wednesday, December 26, 2018
Conservation and Authentication of Fine Art - Interview with Paul Lindahl, Co-Founder and CEO Arius Technology
A conversation explores how Arius' cutting-edge art technology has broad implications in the art world; from aiding provenance and art authentication to the introduction of a new fine art print process that merges analog and digital processes.
---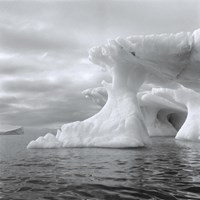 Article date: Tuesday, December 4, 2018
Interview with Lynn Davis - 'It's My Journey, But You Can Go There Too'
American photographer Lynn Davis is best known for her large-scale photographs in black and white. She staged her first exhibition at the International Center of Photography in New York City in 1979 alongside Robert Mapplethorpe, a long time friend. After a life changing trip to Greenland in 1986, she shifted her focus towards landscape work and away from the human form.
---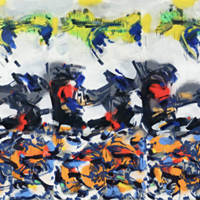 Article date: Friday, November 9, 2018
Roman Lipski - How Art Meets Artificial Intelligence-AI
"My project Unfinished is the first true partnership between a painter and artificial intelligence. At the core of the project is a neural network that was fed with my paintings. The system analysed all facets of my art and learned how to generate an infinite number of unique images. The images supplied me with new compositions, perspectives, and themes".
---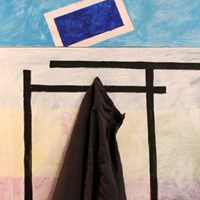 Article date: Monday, November 5, 2018
The Aestheticized Interview with Ezra Wube, Ethiopia
"I believe there is a natural educational aspect of art. Creativity provides plural ways to problem solve. It also establishes curiosity as a quintessential practice that makes us human, the urge to take risks or leap into the unknown and adapt".
---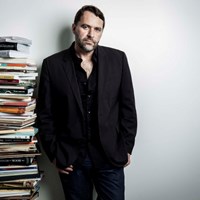 Article date: Tuesday, October 30, 2018
Recipes for Art Books of Julius Wiedemann, Senior Editor for Design and Pop Culture at Taschen Publishing House
"Art exists because simply living is not enough. Taschen books are a display of the expansion of what is generally considered to be art. Art can be much more than simply a painting or a sculpture. Art is in food, and illustration, in tattoo and interior design, in architecture, and so on and so forth".
---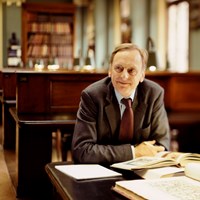 Article date: Monday, October 29, 2018
The New Art Economy: Interview with Julien Radcliffe, CEO of the Art Loss Register
"The future is the antithesis of art; which should be the improvement of mankind, if it is the subject of and subject to crime. The Art Loss Register has been very active in helping to preserve antiquities in their source countries and to prevent the destruction of art. It is not well known that at least 20% of high value pictures have been stolen, destroyed or badly damaged. Criminals hide them to use in a trial as part of plea bargains and then either pass away or find they are too hot to hold".
---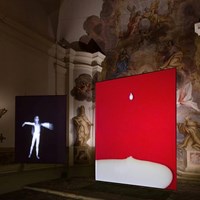 Article date: Monday, October 1, 2018
The Aestheticized Interview with Regina Hübner
"Art comes out from life and its social role is to be part of life. My genome will continue to exist in my two daughters and I believe, that life on earth will never be extinguished. In my heart I hope to be remembered by the emotions I and my artworks gave and hopefully will continue to give. This provokes a sense of immortality and, of course, I would like to be never forgotten. But only being part of universal life, which annihilates the single individual, guarantees a never ending existence. Not easy to accept".
---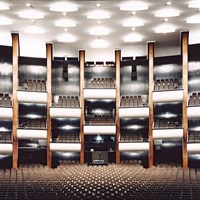 Article date: Thursday, September 27, 2018
Portraits of Spaces by Candida Höfer
"I realised the importance and impact of the surrounding spaces we inhabit, which are built and formed by people for people."