Article date: Thursday, January 16, 2020
The Aestheticized Interview with Jaime de los Rios (Spain)
"The drift of the life of an artist is very curious. It is common to think of his career as a series of evolutions that also affect his technical skill and conceptual realization. The reading of a life in creation is according to the classical linear vision. In these pre-quantum times, I have discovered that in a way people look for ourselves, we seek our fate within a complex universe where reality is not always an absolute truth".
---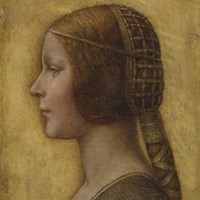 Article date: Thursday, December 5, 2019
Simon Hewitt on Leonardo da Vinci and The Book of Doom
In October Hewitt released his new book, Leonardo da Vinci and The Book of Doom, investigating the subject of Leonardo's beautiful and haunting portrait of Bianca Sforza known as La Bella Principessa, and comprehensively debunking claims made in 2015 by British artist and convicted forger Shaun Greenhalgh to have produced the work himself.
---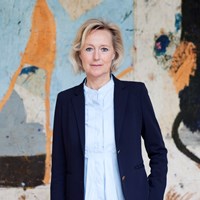 Article date: Thursday, November 28, 2019
How Does Collector Collaborate with a Museum? Interview with Carolin Scharpff-Striebich
"Like any other market, the art market responds to supply and demand at a given time. When is an artist, an artist successful? If they are collected, exhibited, discussed and that is reflected in the price. However, this price should not be confused with the artistic value of a work. However, I am only interested in the market, whether I can afford a work or not".
---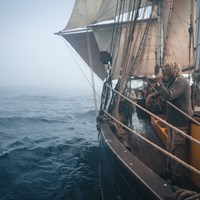 Article date: Tuesday, November 26, 2019
Interview with Pierre Fromentin
Traveling is the key to open up, grow, enlarge our views and enrich our visions. In Pierre Fromentin's case traveling is connected to making reportages and sensitize general population about 'global' issues. Here the interview done in Berlin before his departure for Amsterdam.
---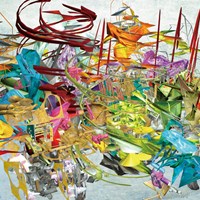 Article date: Saturday, November 23, 2019
The Aestheticized Interview with Ryota Matsumoto (Japan)
Ryota Matsumoto is a co-director of an award-winning interdisciplinary design office, Ryota Matsumoto Studio. He is an artist, designer and urban planner. Born in Tokyo, he was raised in Hong Kong and Japan. He received a Master of Architecture degree from University of Pennsylvania in 2007 after his studies at Architectural Association in London and Mackintosh School of Architecture, Glasgow School of Art in early 90's.
---
Article date: Tuesday, November 5, 2019
Interview with Marc Lambrechts
Marc Lambrechts was born in Lier, Belgium and currently lives and works in New York, United States. Lambrechts's works are immersive worlds of colours. Stratified pigments, organic and inorganic materials merge in magnetic surfaces. Time, Cosmos, Earth, Communication, Balance are the motif of Lambrechts's works.
---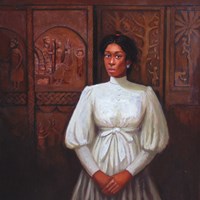 Article date: Friday, November 1, 2019
In Conversation with Tega Akpokona on the Use of Light and Colour in Portraiture Painting
Tega Akpokona is one of Nigeria's young emerging artists. He graduated in 2011 with a BA in Fine and Applied Arts from the University of Benin, where he specialised in painting. After graduation, Akpokona received mentorship from one of Nigeria's acclaimed artist, Abiodun Olaku. His practice builds on the techniques of the European masters and shares their preoccupation with the effects of light and colour.
---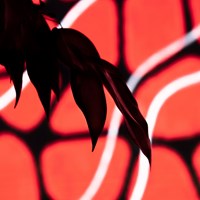 Article date: Wednesday, October 30, 2019
Interview with Dutch Artist Thijs Biersteker, Participant of «Trees» Exhibition in Fondation Cartier
"My name is Thijs Biersteker and I create interactive installation art on the most urgent topics of this time. I work together with scientists and researchers to turn their complex research papers into tangible, personal experiences that provoke emotions about the chosen topic. These range from giving nature a voice in times of climate change to interactive mirrors that turn you into the plastic version of yourself".
---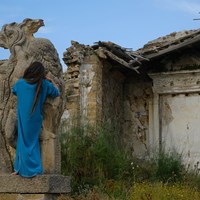 Article date: Monday, October 28, 2019
The Aestheticized Interview with Egle Oddo (Italy/Finland)
"I work with what I call operational realism meant as the interest for the functional sphere, its presentation in an aesthetic arrangement and its inter-relations. Since 2007, I have been researching plant seeds, vegetal consciousness and agency, plant analogies and plant imagery, patents applied to plants, natural and artificial reproduction of plants, regional biodiversity, economic and ecologic impact when there are restrictions with exchange of local seeds".
---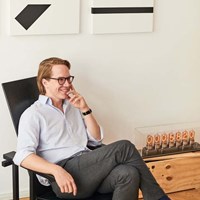 Article date: Thursday, October 24, 2019
Interview with Timo Niemeyer: Value Manifesto
"I believe in a fundamental structural change in the art world and its market due to the fourth industrial revolution. Nowadays, we are not only in the age of the digital revolutionbut also in the age of the fundamental economization of artworks".