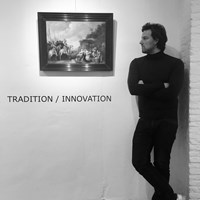 Article date: Tuesday, February 18, 2020
ArtDependence Welcomes Tyr Baudouin Lowet de Wotrenge
We are excited to announce that Tyr Baudouin Lowet de Wotrenge will be joining the ArtDependence editorial team this spring. Tyr is a 33 year old art dealer who owns his own gallery in Antwerp. The gallery is open by appointment only and once a year Tyr hosts an exhibition to highlight an aspect of his collection.
---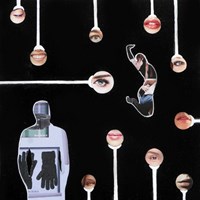 Article date: Monday, February 17, 2020
Game Without Rules by Irina Gabiani (Luxembourg)
Irina Gabiani's exhibition "The game without rules"at Gian Marco Casini Gallery in Livorno (Italy) is a continuation of the artist's previous exhibition titled "Domino principle (the end is your choice)" presented at Nosbaum Reding Gallery in Luxembourg, where the artist was showing the consequences of excessive exploitation of the resources of our planet.
---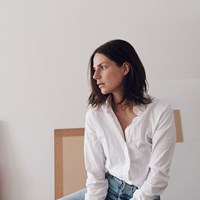 Article date: Tuesday, February 11, 2020
Louise Mertens On
Belgian artist Louise Mertens is known for her eye for aesthetics and her unique, sophisticated take on capturing the human form. Early on in her career, she opened a fine art studio in Antwerp where she creates works that translate her visual world and become a trademark of herself.
---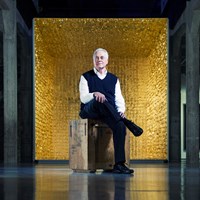 Article date: Monday, February 10, 2020
Collecting, the Story of Vanhaerents Family
As a West Flemish family, we are more in the habit of setting ourselves up modestly. I hope that our passion and drive and our sense of quality also brings other people into contact with the medium of art. Its impact on others or the outside world is of secondary importance to me. I mainly buy art that touches me. It is nice to be listed as "the top 200 collectors", but this is not an end in itself.
---
Article date: Thursday, January 16, 2020
The Aestheticized Interview with Jaime de los Rios (Spain)
"The drift of the life of an artist is very curious. It is common to think of his career as a series of evolutions that also affect his technical skill and conceptual realization. The reading of a life in creation is according to the classical linear vision. In these pre-quantum times, I have discovered that in a way people look for ourselves, we seek our fate within a complex universe where reality is not always an absolute truth".
---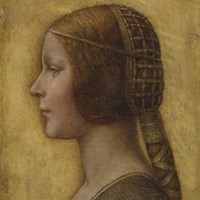 Article date: Thursday, December 5, 2019
Simon Hewitt on Leonardo da Vinci and The Book of Doom
In October Hewitt released his new book, Leonardo da Vinci and The Book of Doom, investigating the subject of Leonardo's beautiful and haunting portrait of Bianca Sforza known as La Bella Principessa, and comprehensively debunking claims made in 2015 by British artist and convicted forger Shaun Greenhalgh to have produced the work himself.
---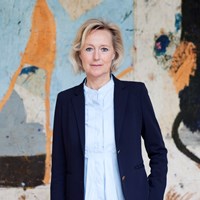 Article date: Thursday, November 28, 2019
How Does Collector Collaborate with a Museum? Interview with Carolin Scharpff-Striebich
"Like any other market, the art market responds to supply and demand at a given time. When is an artist, an artist successful? If they are collected, exhibited, discussed and that is reflected in the price. However, this price should not be confused with the artistic value of a work. However, I am only interested in the market, whether I can afford a work or not".
---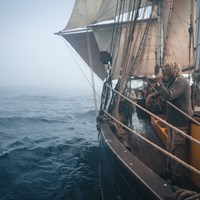 Article date: Tuesday, November 26, 2019
Interview with Pierre Fromentin
Traveling is the key to open up, grow, enlarge our views and enrich our visions. In Pierre Fromentin's case traveling is connected to making reportages and sensitize general population about 'global' issues. Here the interview done in Berlin before his departure for Amsterdam.
---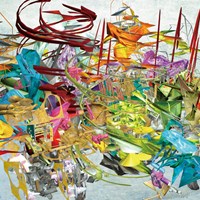 Article date: Saturday, November 23, 2019
The Aestheticized Interview with Ryota Matsumoto (Japan)
Ryota Matsumoto is a co-director of an award-winning interdisciplinary design office, Ryota Matsumoto Studio. He is an artist, designer and urban planner. Born in Tokyo, he was raised in Hong Kong and Japan. He received a Master of Architecture degree from University of Pennsylvania in 2007 after his studies at Architectural Association in London and Mackintosh School of Architecture, Glasgow School of Art in early 90's.
---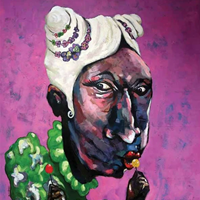 Article date: Friday, November 8, 2019
In Conversation with Soji Adesina on Being a Multidisciplinary Artist
Soji Adesina (b. 1981), is a multi-disciplinary and multimedia artist whose practice spans drawing, painting, film, photography, installation and graphic design, though his preferred medium is acrylic paint on canvas. He is a graduate of the Yaba College of Technology, Lagos.