Philippe van Wolputte's installations, interventions and collages show or suggest possibilities for abandoned, neglected locations which have an important function in the memory and the social landscape of a city, and in a way possess a beauty of their own. The artist's interpretation of his experiences in the creation of his interventions and the intimate manner of viewing these spaces are documented in his photographs, video works and collages.  Philippe graduated from Saint Lucas in Brussels and the Rijksacademie in Amsterdam.
ArtDependence Magazine: Please introduce yourself. 
Philippe van Wolputte: 
I started making work on the streets, making posters and stickers (2002-2006). By doing this I became more and more interested in different ways of using the urban landscape as a medium. It was a good learning school for my later interventions and site-specific works. Throughout this time I discovered many abandoned buildings, tunnels, sewers, rooftops and other places that have a certain uncanny atmosphere to them that raises the questions: "What are the (former) functions, futures of these spaces?", "What is possible to do with these spaces to give them a different function?".
Through the early Internet I met other artists working with posters and stickers that were also 
stepping
 further and further
 away from graffiti/street art and starting to document their travels and explorations through photography and installations. I felt I was part of a new zeitgeist, seeing my fellow artists coming from the same background and from all across the world taking a step away from their former artistic ways and finding new avenues of expressing their feelings of the ever-changing urban landscape.
From that point on I started reopening buildings that were left abandoned and called that project Temporary Penetrable Exhibition Spaces (2005).
AD: You document abandoned places or empty buildings (buildings ready for demolition).  Is the purpose to document these sites and is it a criticism?
PvW: I started reopening abandoned houses to allow the public the chance of giving them a final greeting before 
demolition
 and to give them a chance to experience my own experiences while exploring. The public has the chance to test their devotion in order to see art, " ow far will u go to see the whole work?". It was an experiment in how to bring the public from the white cube to a location that is less visible, less accessible. I did the
TPES
 project 10 times, each time using
 a 
different means of inviting the public to these locations (via word of mouth communication, flyers, creating a temporary starting point at
an exhibition or an artist run space, a gallery, an art festival, a museum, a private viewing at a collectors house, a publication with the coordinates of the location…
Aside of the 
TPES
 project I make video and photographic works that document my explorations and temporary 
interventional
 works that talk about the problematics (political, poetical, etc) of the area.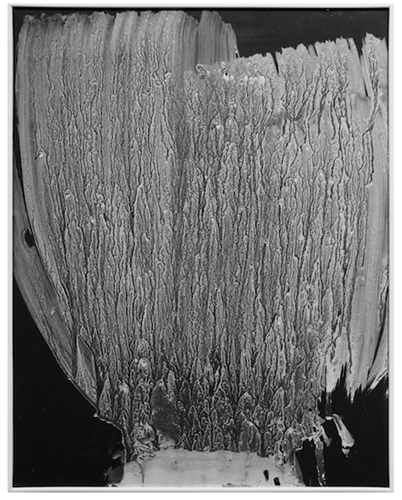 Philippe van Wolputte's exhibition at Keteleer Gallery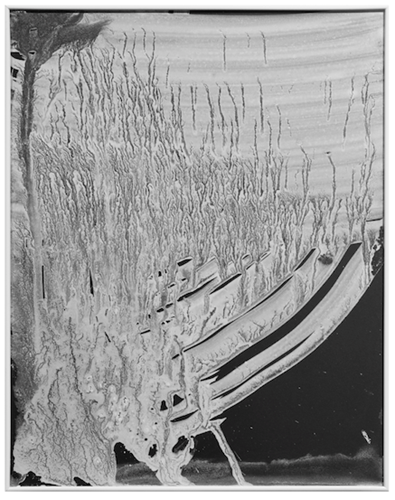 Philippe van Wolputte's exhibition at Keteleer Gallery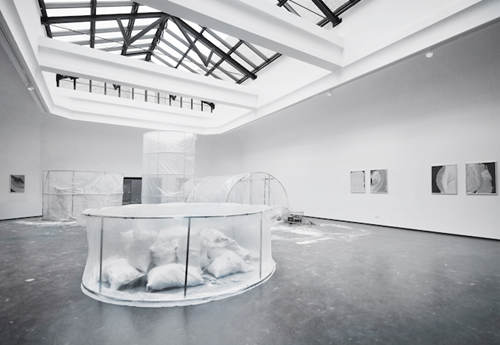 Philippe van Wolputte's exhibition at Keteleer Gallery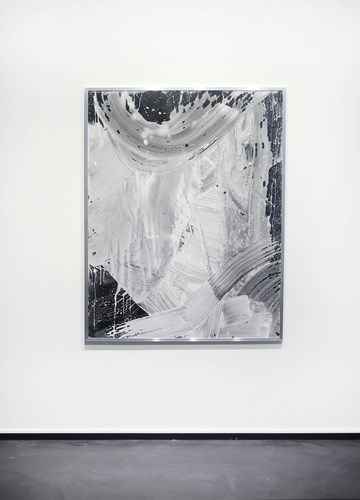 Philippe van Wolputte's exhibition at Keteleer Gallery
AD: You produce sculptures, paintings, installations, videos and photographs.  Do you have a preferred medium?
PvW: I use all techniques depending on what fits best to the idea that I wish to express, the location of the exhibition, the budget and the timeline.
AD: Do you always work in-situ?
PvW: No, it depends on each individual project.
AD: Can you share a bit about future projects?
PvW: No, because if I talk about them I don't feel like making them anymore. Also, my work tends to happen when it happens. When I stumble on a location I do the action immediately, as a fast action, with a
D.I.Y. 
mentality with the materials I have on hand or can find at the location. Even when I make work for a white space I try to apply this same working ethic.