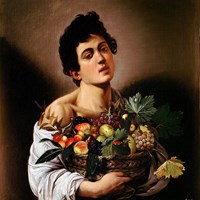 Article date: Thursday, June 20, 2019
Symbolism of Fruit in Caravaggio's Boy With a Basket
Michelangelo Merisi da Caravaggio (1571-1610) was a controversial painter from Lomardy, Northern Italy. He is known for creating dramatic paintings with a strong sense of lighting and drama. His work has inspired many modern painters.
---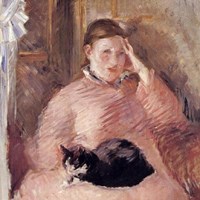 Article date: Monday, March 4, 2019
Manet's Symbolic Use of the Black Cat as a Female Companion
Cats are well known to mankind and are a favoured domesticated animal around the world. As well as black magic and dark forces, cats can also be used to symbolise comfort and homeliness thanks to their association with domestic scenes. The cat is clearly comfortable on the sitters lap, suggesting that this is a familiar relationship. It is a far cry from Manet's earlier use of a seductive, mischievous black cat, hiding against a dark backdrop and staring out towards the viewer.
---
Article date: Thursday, February 28, 2019
Symbolism: Honeysuckle in Rubens' Honeysuckle Bower
Peter Paul Rubens was a Flemish artist who worked largely in the Baroque tradition. His paintings earned him a glowing reputation amongst Antwerp's noble elite, allowing for rare financial stability during much of his life. Many of his paintings included mythical and historical symbolism and he also favoured images of hunting and noble life. Rubens classic style often involves bold colours and subjects.
---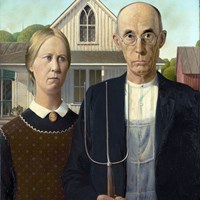 Article date: Thursday, January 3, 2019
Symbolism of the Pitchfork in Grant Wood's American Gothic
American artist Grant DeVoloson Wood, usually known as Grant Wood, is best known for his work depicting images of the American Midwest. The painting that made him famous is his depiction of an Iowan famer and his stern-looking daughter, standing rigid in front of the gothic window of their white, wooden home.
---
Article date: Thursday, September 20, 2018
Pool 18 Internationales TanzFilmFestival Berlin
Pool presents a selection of dance film productions from all over the world making the event for creative people involved in the fields of dance, film, fashion, advertisement and for those curious enough to venture an unknown territory.
---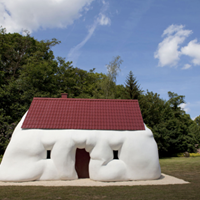 Article date: Monday, September 17, 2018
Erwin Wurm : I View the World Through the Eyes of a Sculpture. 
«My work is not about humour. For me sculpture is all about gaining and losing weight.  Through my art I have the possibility to alter form. I see the world from a sculptural point of view».
---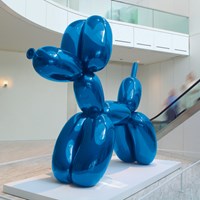 Article date: Thursday, May 31, 2018
Symbolism in Art: Jeff Koons' Balloon Dogs
Jeff Koons' reproduction balloon animals are amongst some of his most recognisable pieces. Usually rendered in a mirror-finished stainless steel in a variety of colours, the works reflect an element of childhood play and disposable culture but in a definitive, substantial form.
---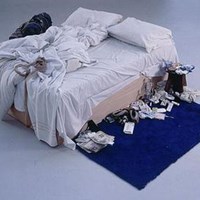 Article date: Saturday, May 5, 2018
Symbolism in Art: Tracey Emin's Beds
Contemporary English artist Tracey Emin (born 1963) is known for producing work that includes raw autobiography and elements of confession art. She uses a combination of found items, photography, film, sculpture and painting.
---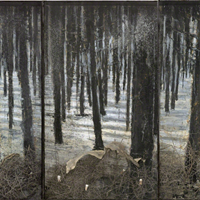 Article date: Thursday, April 5, 2018
Anselm Kiefer: Symbolism of the Forest
"Germans want to forget [the past] and start a new thing all the time, but only by going into the past can you go into the future." Anselm Kiefer.
---
Article date: Tuesday, March 6, 2018
Symbolism in Art: Malevich's Black Cross
A Russian painter and Philosopher, Malevich is credited as the founder of the Suprematist movement, an avant-garde movement that has had a significant and lasting impact on modern art.