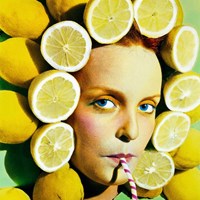 Article date: Friday, November 9, 2018
Feast for the Eyes, The Story of Food in Photography at FOAM
The extensive exhibition, Feast for the Eyes, explores the most important figures and movements in food photography. From the banality of the diner-breakfast special of Stephen Shore to the allegorical still life of Laura Letinsky, from Roger Fenton's extensive nineteenth-century displays of food to the cookbooks of the sixties.
---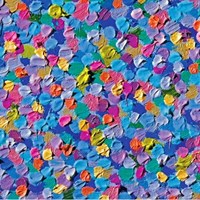 Article date: Friday, November 2, 2018
Privacy Dutch Museum Card Holders at Risk
The tax office is taking the Dutch museum association to court because it refuses to hand over details about a museum card holder's visits. The association is responsible for the popular museum card which entitles users to free or reduced price visits in hundreds of the country's museums. Some 1.3 million people in the Netherlands have a museum card.
---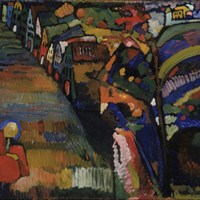 Article date: Thursday, November 1, 2018
The Stedelijk Museum is Not Obliged to Restitute Bild mit Häusern (1909) by Kandinsky
The Restitutions Committee has just issued a binding opinion about the application for restitution of the work Bild mit Häusern (1909) by Wassily Kandinsky. This oil painting is in the collection of the Stedelijk Museum Amsterdam. The Stedelijk bought the painting on 9 October 1940 at the auction of Frederik Muller & Co. in Amsterdam. Heirs of previous owners of the work sought restitution of the painting.
---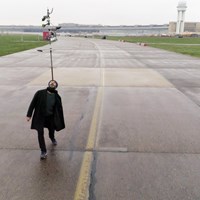 Article date: Friday, October 19, 2018
De Appel in Amsterdam is Looking for a New Director, Again
Niels Van Tomme leaves De Appel to become the director of Argos in Brussels. Between 2016 and 2018 Van Tomme transformed De Appel into a strong and proud institution. He leaves the organisation feeling confident about its future, while he takes on a new professional challenge in Brussels, close to his young family.
---
Article date: Friday, September 28, 2018
Stedelijk Museum Becomes Europe's General Idea Knowledge Center
The Stedelijk Museum in Amsterdam becomes Europe's General Idea knowledge center thanks to a significant acquisition of work by this influential '80s artists' collective.
---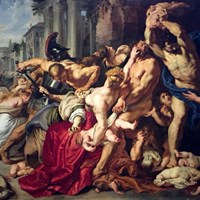 Article date: Wednesday, September 26, 2018
Most Expensive Rubens' Painting On View In Antwerp
Rubens inspires' is announcing a second series of exhibitions in the fall at The Rubens House, the Plantin-Moretus Museum and the Snijders&Rockox House. Beginning 26 September, The Rubens House will highlight the early work of Rubens and Anthony van Dyck.
---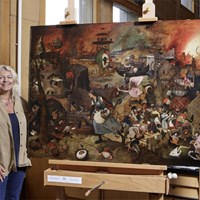 Article date: Thursday, September 20, 2018
Restoration of Dulle Griet from Museum Mayer Van Den Bergh Reveals Unseen Wealth of Colour
Peter Bruegel the Elder's Dulle Griet (Museum Mayer van den Bergh, Antwerp) has regained its spectacular original appearance with the rediscovery during restoration of a blue-green sky.
---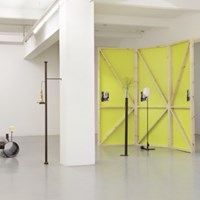 Article date: Thursday, September 13, 2018
Koenraad Dedobbeleer: Kunststoff - Gallery of Material Culture
Gallery of Material Culture presents 45 artworks including 15 new productions dedicated to the work of Belgian artist Koenraad Dedobbeleer . These include sculptures, photographs, a slide projection, a collection of books and works on paper.
---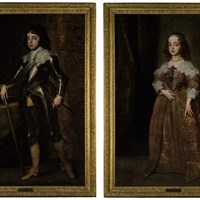 Article date: Wednesday, September 12, 2018
Two Royal Portraits by Van Dyck To Lead Sotheby's Old Masters Sale This Autumn
Two portraits of Charles I's eldest children - the eleven year-old Prince of Wales, (later King Charles II), and his nine year-old sister Mary, the Princess Royal, (later, the mother of the future king, William III) will be among the highlights of Sotheby's London Old Master Evening sale on 5 December.
---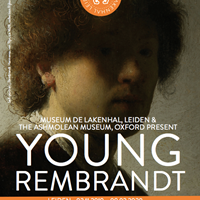 Article date: Monday, August 27, 2018
News of Rembrandt Discovery Premature
In today's news there have been reports of a possible newly discovered work by Rembrandt. Unfortunately, these reports are somewhat premature. Museum De Lakenhal explains the matter.