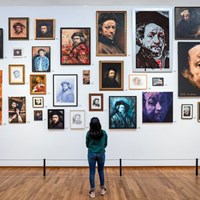 Article date: Thursday, September 19, 2019
Long Live Rembrandt is Rijksmuseum's Most Visited Summer Exhibition
The Long Live Rembrandt exhibition, which ran from 15 July to 15 September 2019, attracted more than 150,000 visitors. The number of visitors exceeded all expectations, and that's thanks in large part to the enthusiasm of all the participating artists and their friends and families.
---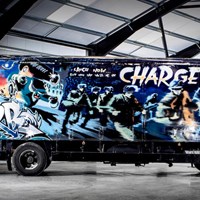 Article date: Saturday, August 31, 2019
Banksy Truck Crashes Goodwood Motor Car Sale
A 17-ton truck, covered in graffiti by the artist Banksy, will be offered by Bonhams on Saturday 14 September, at its motor car auction, the Goodwood Revival sale. The vehicle (a Volvo FL6 box lorry), entitled Turbo Zone Truck (Laugh Now But One Day We'll Be in Charge), from 2000, is the largest-ever work created by Banksy, with a painted surface area of 80 square metres. The estimate of £1,000,000-1,500,000 ($1,300,000-2,000,000) reflects the work's importance.
---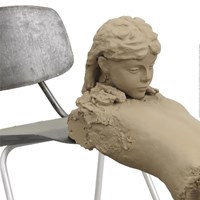 Article date: Wednesday, August 21, 2019
Convex/Concave: Belgian Contemporary Art
WIELS and TANK Shanghai are collaborating on a large thematic exhibition Convex/Concave: Belgian Contemporary Art, featuring 15 contemporary Belgian artists: Francis Alÿs, Harold Ancart, Michaël Borremans, Jacques Charlier, Berlinde De Bruyckere, Jos de Gruyter & Harald Thys, Koenraad Dedobbeleer, Edith Dekyndt, Michel François, Ann Veronica Janssens, Thomas Lerooy, Mark Manders, Valérie Mannaerts, Luc Tuymans, Sophie Whettnall.
---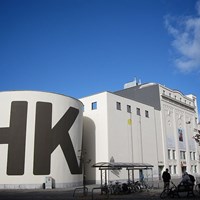 Article date: Wednesday, August 21, 2019
From MuHKA to VMHK: A New Building and a New Name?
On July 26, 2018, ArtDependence reported plans for the construction of a new building for MuHKA (Museum van Hedendaagse Kunst Antwerpen). 5 architectural teams, all with strong international reputations are competing for the project and one will be selected to build the new museum in a new location in the southern area of Antwerp, not far from the current museum location.
---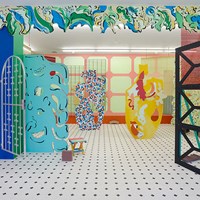 Article date: Tuesday, August 20, 2019
Sol Calero - First Solo Exhibition in Belgium
Kunsthal Extra City is honoured to present the first solo exhibition of Sol Calero in Belgium. The cultural season will be opened on Friday 13 September with Sol Calero's new installation 'ISLA'.
---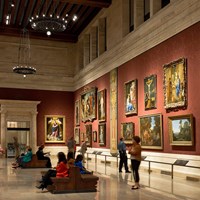 Article date: Monday, August 5, 2019
Kingdom of the Netherlands Establishes Endowment Fund in Support of Center for Netherlandish Art at MFA Boston
The Museum of Fine Arts, Boston (MFA), announced this Monday that the Ministry of Foreign Affairs of the Kingdom of the Netherlands has shared its intent to establish a permanent endowment fund in support of the MFA's Center for Netherlandish Art (CNA). The fund, named The Kingdom of the Netherlands Fund for Dutch Scholars, will allow Dutch academics, students and institutions to participate in CNA programs and research initiatives, sustaining international connections between scholars in both countries.
---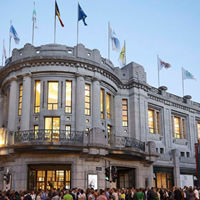 Article date: Friday, June 28, 2019
BelgianArtPrize 2020 Shortlist Announced
The Jury have announced the five artists shortlisted for the BelgianArtPrize 2020: Agency, Sammy Baloji, Saddie Choua, Jacqueline Mesmaeker and Joëlle Tuerlinckx. Each of the five shortlisted artists will present a new artistic project to be shown at the Centre for Fine Arts (BOZAR) from March 19 to May 24, 2020. The winner will be announced in May 2020 at an award ceremony at BOZAR.
---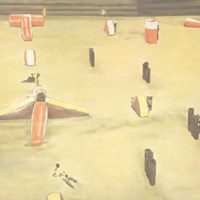 Article date: Friday, June 14, 2019
Luc Tuymans Back at De Pont this Summer
In 1995 De Pont Museum held the first exhibition of work by Luc Tuymans in the Netherlands. This summer the now world-famous Belgian artist will be coming back to Tilburg with a second retrospective, which he has aptly titled The Return.
---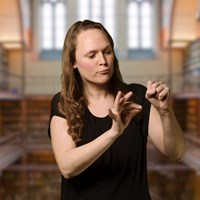 Article date: Sunday, June 9, 2019
Rijksmuseum Becomes First Museum to Offer Video Tour in Dutch Sign Language
Rijksmuseum is launching the first ever museum video tour in Dutch Sign Language, made in collaboration with Roos and Martine Wattel from 'Wat Telt!' ('What counts!') and Max Vonk. This digital guide to 20 objects also includes fun facts, video clips and animations to enjoy between the artworks. It's the tenth tour to be added to the Rijksmuseum app.
---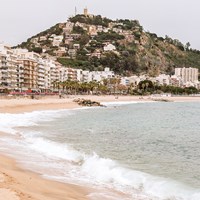 Article date: Sunday, June 9, 2019
Amberes, Roberto Bolaño's Antwerp, Curated by Nav Haq, on View at MuHka
An exhibition inspired by a novel, a city and a scene. In Antwerp, Bolaño thematises everyday reality in a way that feels highly contemporary, as expressed through topics such as crime and corruption, sexual violence, relative truth, memory and erasure, marginality and urbanism, the male gaze, and the sea as a metaphor. A range of archetypes – detectives, victims, artists, alter-egos, hunchbacks and vagabonds – inhabit his enigmatic story.