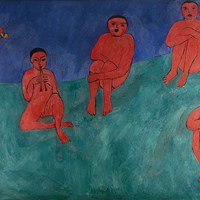 Article date: Thursday, April 6, 2017
Symbolism in Art: Red
In Matisse's Music, created in 1910 to be hung in the staircase of a Moscow mansion, we see one of the artist's last compositions of the human figure. It was created to be hung alongside a second, preceding painting titled Dance. The two works are colouristically linked, portraying red figures contrasted against a blue and green background.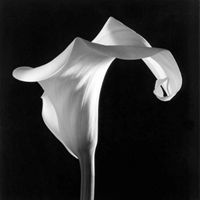 Article date: Tuesday, March 28, 2017
Symbolism in Art: The Lilly
American photographer Robert Mapplethorpe is known for his provocative images and controversial subject matter. Having been born in suburban USA, a place he said was "a good place to come from and a good place to leave", he lived in New York at the infamous Chelsea Hotel with singer Patti Smith. His work became popular in the mid 70s and he produced hundreds of photographs documenting what he called "the unexpected".