Articles
(71)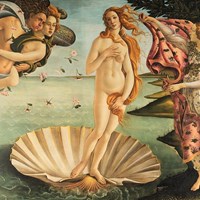 Article date: Thursday, September 30, 2021
Symbolism of the Sea Shell in Botticelli's 'The Birth of Venus'
Kitty Jackson takes art lovers and curious minds through the symbolism and meaning of the sea shells used by Sandro Botticelli in his work, 'The Birth of Venus'.
---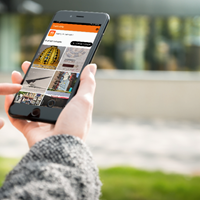 Article date: Tuesday, November 10, 2020
Twimble, The New App from the Team Behind ArtDependence
The team behind ArtDependence have come together to launch a brand new app that has been made with art lovers in mind. Twimble allows users to take two separate photographs and stitch them together instantly, allowing better record keeping and photo management. Once stitched, the single image is saved for as long as you need it, in your personal images library.
---
Article date: Monday, November 9, 2020
Taiwan Art Fair ART KAOHSIUNG Set to Go Ahead November 20-22
2020 is cancelled. Again. Or is it? It's been a hard year for the arts and artists around the world, with closures, delays, confinements and funding loss hitting almost every area of the art world. But there are signs of life and prosperity as the art world begins to do what it does best – get creative.
---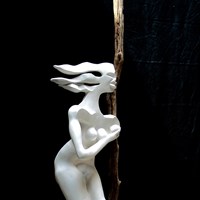 Article date: Monday, August 3, 2020
Symbolism of the Citron in Eva, Satan and the Citron
"The idea was to reference the 'forbidden fruit'" says Eyckermans. "In the original version of the bible it was described as a citron. In most parts of Europe, citrons were still unknown and the translation called it an apple. In some medieval paintings you can see Eve holding a citron."
---
Article date: Wednesday, June 10, 2020
Italian Artist Annalù Boeretto – A View From Inside the Pandemic
"My creations are always metamorphic forms, imaginary architectures created through the assembly and alchemy of synthetic resins, papers and materials removed from Nature such as bark and roots".
---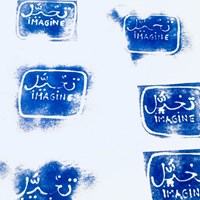 Article date: Monday, May 25, 2020
Sanne De Wolf: Meet the Artist Who Bakes Messages Into Loaves of Bread
"Because of my love at first sight for a bakery in Tehran, I saw similarities between the bakery and my artist studio, were I work with porcelain, plaster and salt as a daily ritual.Aside from this, the Middle Eastern bakeries seem like a white wide space. You could almost be presenting a gallery space".
---
Article date: Monday, May 18, 2020
Jukka Korkeila On The Finnish Art Scene And The Relationship Between Art and Life
Finnish artist Jukka Korkeila uses installation, drawing, and most commonly painting to convey his unique perspective on a fragile but harsh world. In 1999 he was named Young Artist of the Year in Finland he took part in the Prague Biennale in 2003 and 2007 as well as the Sao Paulo Art Biennale in 2004. He has exhibited in major galleries and exhibitions around the world.
---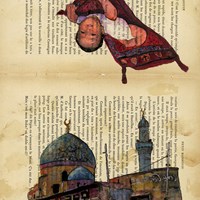 Article date: Tuesday, May 5, 2020
Artist Bilal Bahir on The Magic Carpet That Brought His Work from Baghdad to Belgium
"I discover the poetic relation between old pages who have own their history and my imagery. Often, the story's I draw are related to the text on the page. I like to interlace two tales related to the past together. The past is my source of inspiration, like the ancient drawings of the Abssy time in the 13th century, old fairy tales from east and west, and old mythologies".
---
Article date: Tuesday, April 21, 2020
Art Against the Virus
Belgian artist Yves Velter creates uniquely recognisable works of art that have captured the public imagination. Focusing on the outlines and shapes of his subjects rather than the distinctive details, he manages to capture something of the essence or the feeling of a scene.
---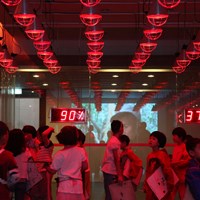 Article date: Friday, April 17, 2020
We are the Chicken - Domestication By Koen Vanmechelen
Man is part of the great whole and does not stand above nature. That the human animal is exceptional, is merely an illusion. Like other animals, he is governed by biology and by the laws that govern other animals. Suddenly, within a few weeks, we have become the chicken that has to be kept indoors, cordoned-off, kept apart.