Articles
(69)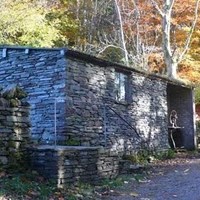 Article date: Tuesday, July 4, 2017
Kurt Schwitters' Final Merz Barn Under Threat
"It is a priceless part of Europe's modernist cultural and artistic legacy. We are doing our best not to let it be devalued or disrespected, but we need help." Ian Hunter. Sometimes, as an arts journalist, you read something in the newspapers that fascinates you and compels you to find out more. The Guardian article "Kurt Schwitters' Merz Barn under threat from property developers" by Hannah Ellis-Petersen was one of those articles for me. How is it possible that Schwitters' Merz Bern, such an important piece of art history, could be under threat?
---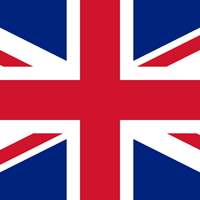 Article date: Thursday, June 8, 2017
Art connects
As an art magazine, we want to do more than just review the latest exhibitions and news stories. Following the horrific attacks in London and Manchester we want to turn our attention to the beauty and culture on offer in the capital, so we've decided to list some of the exhibitions that make it well worth a trip to the city.
---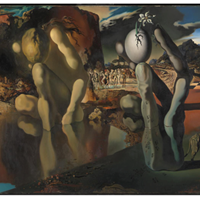 Article date: Monday, June 5, 2017
Symbolism in Art: The Egg
The egg has always held particular symbolic significance, partly because it is a visual shorthand for new life and un-hatched potential. The egg brings hope and purity. It is a symbol of fertility and the circle of life. In some Asian cultures the egg is seen as a symbol of luck and wealth.
---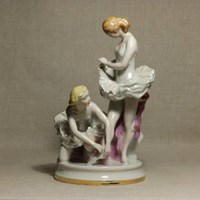 Article date: Monday, June 5, 2017
Second Jeff Koons 'License' Piece Revealed
Following the recent revelation that Jeff Koons had used the work of a Ukrainian artist for the basis of his widely acclaimed inflatable sculpture at the Rockefeller Centre, Artdependence can reveal that a second piece of derivative work has been uncovered amongst Koons' Antiquities series.
---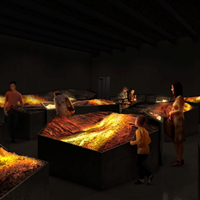 Article date: Friday, May 26, 2017
Iceland's LAVA Centre Set top Open June 1st
The 'largest volcano and earthquake exhibition in Europe' is due to open June 1st in Hvolsvöllur in South Iceland. LAVA is dedicated to the country's volcanic landscape and will explore the geographic makeup of the local area through a series of interactive exhibits and educational activities.
---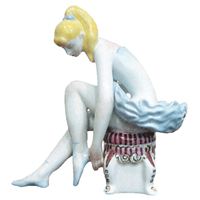 Article date: Wednesday, May 24, 2017
Is Jeff Koons 'Seated Ballerina' A Copy of This Ukrainian Sculpture?
Jeff Koons latest installation at the Rockefeller Centre features a 45 foot high inflatable ballerina that bears as striking resemblance to a little known work from Ukrainian sculptor Oksana Zhnikrup. Koons received praise and admiration on May 12th, 2017 when he released a 45 foot inflatable version of his 'Seated Ballerina' sculpture at Rockefeller Centre in New York, but Artdependence can reveal that the work bears several similarities to a work known as 'Ballerina Lenochka' from the artist Oksana Zhnikrup and the The Kiev Experimental Ceramic-Art Factory.
---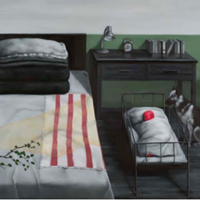 Article date: Monday, May 1, 2017
Symbolism in Art: The Pillow
Contemporary Chinese surrealist painter and sculptor Zhang Xiaogang was born in Southern China in 1958. Often seen as Avant-Garde, Xiaogang's artistic life has witnessed several important moments in China's history, many of which are explored within his work. Perhaps the most defining brush with the political regime occurred during the early stages of Xiaogang's life when he was brutally separated from his parents during the Cultural Revolution. They were sent to one of Mao's notorious 'study camps', leaving him and his siblings behind.
---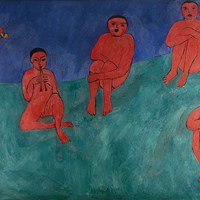 Article date: Thursday, April 6, 2017
Symbolism in Art: Red
In Matisse's Music, created in 1910 to be hung in the staircase of a Moscow mansion, we see one of the artist's last compositions of the human figure. It was created to be hung alongside a second, preceding painting titled Dance. The two works are colouristically linked, portraying red figures contrasted against a blue and green background.
---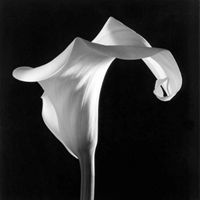 Article date: Tuesday, March 28, 2017
Symbolism in Art: The Lilly
American photographer Robert Mapplethorpe is known for his provocative images and controversial subject matter. Having been born in suburban USA, a place he said was "a good place to come from and a good place to leave", he lived in New York at the infamous Chelsea Hotel with singer Patti Smith. His work became popular in the mid 70s and he produced hundreds of photographs documenting what he called "the unexpected".