Articles
(72)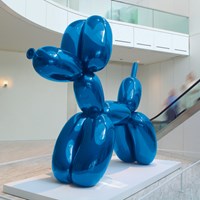 Article date: Thursday, May 31, 2018
Symbolism in Art: Jeff Koons' Balloon Dogs
Jeff Koons' reproduction balloon animals are amongst some of his most recognisable pieces. Usually rendered in a mirror-finished stainless steel in a variety of colours, the works reflect an element of childhood play and disposable culture but in a definitive, substantial form.
---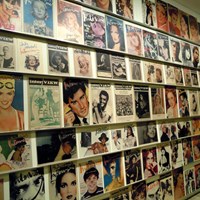 Article date: Tuesday, May 22, 2018
Warhol's Interview Magazine Closes After 50 Years
Andy Warhol's legendary fashion and art publication, Interview Magazine, will close its doors after 50 years as a beacon of New York pop and fashion culture. The magazine was founded by Warhol in 1969 and has been covering cutting edge lifestyle movements ever since.
---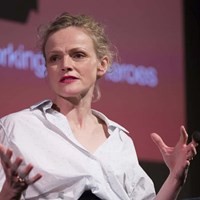 Article date: Monday, May 7, 2018
Diversity in the Arts: Why Are the Working Classes Still Underrepresented?
A new report, published in the UK on April 16th, claims that the working class are still dramatically under-represented in most areas of the arts including film, broadcast, publishing and performance.
---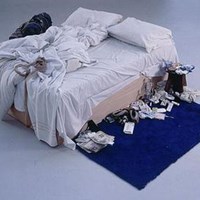 Article date: Saturday, May 5, 2018
Symbolism in Art: Tracey Emin's Beds
Contemporary English artist Tracey Emin (born 1963) is known for producing work that includes raw autobiography and elements of confession art. She uses a combination of found items, photography, film, sculpture and painting.
---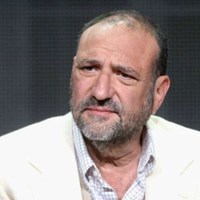 Article date: Tuesday, May 1, 2018
Joel Silver Becomes Second Art Investor to Accuse Jeff Koons Gallery
Following a report in April that Jeff Koons and the New York Gagosian Gallery were facing legal action over non-delivery of works, a second, almost identical lawsuit has been filed by Die Hard and Matrix Producer Joel Silver.
---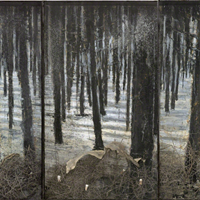 Article date: Thursday, April 5, 2018
Anselm Kiefer: Symbolism of the Forest
"Germans want to forget [the past] and start a new thing all the time, but only by going into the past can you go into the future." Anselm Kiefer.
---
Article date: Thursday, March 29, 2018
84 Male Figures, Poised to Jump from London Rooftop
On Monday March 26th, Londoners woke up to the haunting site of 84 life-sized sculptures of adult men, perching precariously on the edge of a rooftop on the cities South Bank Promenade.
---
Article date: Tuesday, March 6, 2018
Symbolism in Art: Malevich's Black Cross
A Russian painter and Philosopher, Malevich is credited as the founder of the Suprematist movement, an avant-garde movement that has had a significant and lasting impact on modern art.
---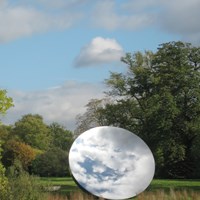 Article date: Wednesday, February 14, 2018
Symbolism in Art: Anish Kapoor – Mirrors
Mirrors have always taken a prominent and symbolic role in myth and fairytale. Narcissus fell in love with his own reflection in the mirror of a still lake, whilst the wicked stepmother would ask her mirror to flatter her with her famous line 'mirror, mirror on the wall…"
---
Article date: Thursday, February 1, 2018
Symbolism in Art: The Cow
Damien Hirst is a central figure in contemporary art. One of the wealthiest living artists, his work divides opinions and he has become synonymous with shock value an displays of dead or decaying animal corpses.