Articles
(71)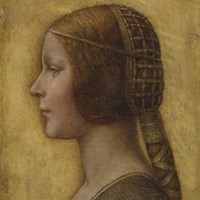 Article date: Thursday, December 5, 2019
Simon Hewitt on Leonardo da Vinci and The Book of Doom
In October Hewitt released his new book, Leonardo da Vinci and The Book of Doom, investigating the subject of Leonardo's beautiful and haunting portrait of Bianca Sforza known as La Bella Principessa, and comprehensively debunking claims made in 2015 by British artist and convicted forger Shaun Greenhalgh to have produced the work himself.
---
Article date: Wednesday, November 6, 2019
Symbolism of the Earring in the Girl with a Pearl Earring
As far as historical records show, Vermeer did not leave Delft for any significant amount of time. Could this girl with her pearl earring and far away stare represent Vermeer himself, confined by the canvas and by the art itself, but dreaming and longing for far distant lands and adventures?
---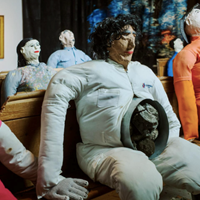 Article date: Wednesday, October 30, 2019
Turner Prize: The Bets Are Open
Betting website SkyBet have released odds for the winner of the Turner Prize 2019. The finalists are Oscar Murillo, Tai Shani, Helen Cammock and Lawrence Abu Hamdan. This year's Turner Prize exhibition is currently being presented at the Turner Contemporary gallery in Margate until January 12th, 2020.
---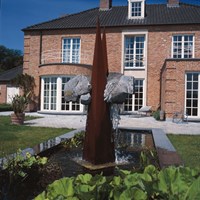 Article date: Wednesday, October 23, 2019
Sculptor Luc Ledene On Capturing Emotion in Three Dimensions
Belgian Sculptor Luc Ledene has been gathering a reputation as an artist to watch. His works play with form and matter, capturing something of humanity in their intricate curves and protrusions. ArtDependence caught up with Ledene to find out more about the ways he approaches the pieces he makes and the reasons he began creating sculptural pieces.
---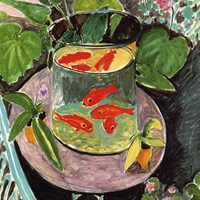 Article date: Friday, September 27, 2019
Symbolism in Art: Goldfish
Born in 1869 in Le Cateau, France, Matisse began to paint whilst recovering from an operation. His painting and sculpture work would defy the expectations of the art world and make him one of the best-known artists of the 20th century and the leader of a group of the Fauve group. The Fauve group defied the realism and representation of Impressionism, and instead used strong colour and shapes to express emotion.
---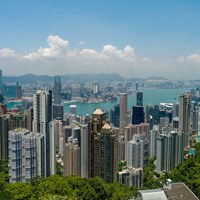 Article date: Friday, September 6, 2019
Hong Kong Unrest and the Artworld: What does the Future Hold?
For the last 11 weeks, pro-democracy protesters in Hong Kong have been staging a series of protests against the apparent erosion of Hong Kong's autonomy. Authorities are alleged to have responded with undue force, seeing an increase in the level of violence involved in the protests. The clashes began as the result of a controversial extradition bill, and have now taken on a wider significance as citizens display their opposition to the current political climate.
---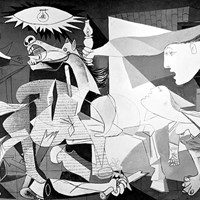 Article date: Thursday, September 5, 2019
Symbolism in Art: The Bull in Picasso's Guernica
Picasso was once quoted as saying 'If all the ways I have been along were marked on a map and joined with a line, it might represent a minotaur'. Certainly, the magnificent minotaur was certainly one of Picasso's most persistent obsessions, as was it's less fantasistic cousin, the bull. The bull and the bullfighter are repeated images in Picasso's work, seeming to speak to his Spanish roots.
---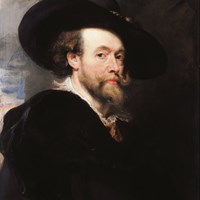 Article date: Monday, September 2, 2019
Rubens and the Symbolism of the Self Portrait
Flemish artist Peter Paul Rubens was one of the most important artists of the seventeenth century as well as a successful diplomat, scholar and courtier. His paintings were highly regarded by the nobility and he was an influential figure during most of his lifetime. He specialised in creating altarpieces, history paintings, portraits and landscape work. His unique style captured the Baroque aesthetic.
---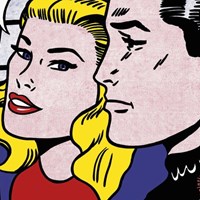 Article date: Wednesday, August 7, 2019
Roy Lichtenstein and the Symbolism of the Cartoon
American pop artist Roy Lichtenstein shook up the art world with his comic-strip inspired paintings and his bold reproductions of cartoon characters. He took images from popular culture, and reproduced them in his art to create new contexts and meanings, becoming one of the most famous pop artists of all time. Lichtenstein also made sculpture, prints and ceramics, but is best remembered for his painted works.
---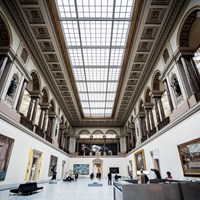 Article date: Wednesday, July 31, 2019
Enough is Enough: Concerns Raised for The Royal Museum of Fine Arts in Brussels
The Royal Museum of Fine Arts in Brussels is back in the news again, just weeks after it emerged that there were on-going problems caused by leaking roofs, the institution now faces issues with climate control that are putting priceless Dutch artworks in jeopardy.