Article date: Saturday, April 4, 2015
Goya: The Witches and Old Women Album
The Courtauld Gallery has been housing a ground-breaking exhibition on the painter's drawings since last February. It reconstructs, for the first time, a whole Goya album in its original sequence. The album D is thought to have been made between 1819 and 1823. It is the most mysterious and less known of all the albums and it has the least clear objective. Lunatics, witches and magic are mixed together with popular topics leaving us with the sense of a disturbing reality.
Article date: Thursday, March 26, 2015
Anish Kapoor and Lee Ufan in Lisson Gallery, London
This week Lisson Gallery opens its doors to new solo exhibitions from two artists, both with different approaches and goals to perception, interested in exploring what it is to be human in the deepest sense: Anish Kapoor and Lee Ufan. While Kapoor fills the space with colour and energy through his visually stunning works in bold and bloody red, which connect immediately to our most primary senses, Lee forces us to slow down, to really spend time in the room surrounded by the pieces, to gradually be translated to a peaceful place and experience a feeling of emptiness.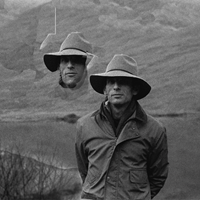 Article date: Tuesday, March 17, 2015
Singularity, Albert Serra's new project for Venice Biennale
Albert Serra will present Singularity, a project commissioned by the Institut Ramon Llull as the Catalan participation at Venice Biennale, curated by Chus Martínez. The filmmaker previewed this in-development project in London in occasion of his retrospective at Tate Modern.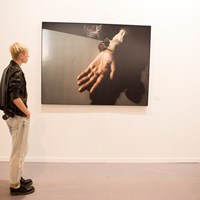 Article date: Thursday, March 5, 2015
ARCOMadrid 2015 Highlights
ARCOmadrid, the most important and influential contemporary art fair in Spain, closed on Sunday 1 March with renovated hope in the art market. After a few difficult years, the galleries and organisers had positive expectations of this edition of the fair that has been running for 34 years in Madrid.