Articles
(34)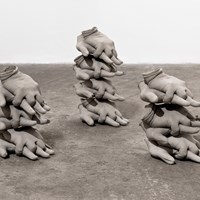 Article date: Wednesday, June 27, 2018
10 Questions: Ewa Axelrad
Ewa Axelrad's works have rather a distinct quality; simultaneously managing to attract and discomfort the viewer. Whilst realising that one is confronted with ideas that will likely cause unease, there is something in the material and formality of the works that compels the viewer to keep staring.
---
Article date: Wednesday, February 14, 2018
10 Questions: Rosana Antolí
Rosana Antolí (Alcoi, 1981) defines her practice as the "attempt to reveal the choreographies that structure our daily lives". A prolific artist with an extremely motivated (and motivating) personality, Antolí has developed her career in Spain, Germany and the United Kingdom, including artist residencies in Argentina, Colombia and Switzerland.
---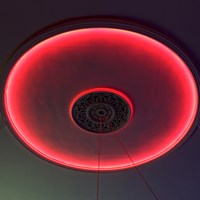 Article date: Friday, October 13, 2017
Surviving art weeks. What to see in London after Frieze Week
Most art lovers in London are probably suffering from a long-lasting hangover this week. All the Frieze Week VIP champagne breakfasts and the late night drinks and dinner might have something to do with it, but this is another kind of contemporary hangover: the art week hangover.
---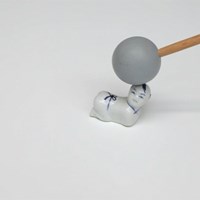 Article date: Monday, February 27, 2017
10 Questions: Eli Cortiñas
It's hard to find artists who talk as passionately about montage and film editing as Eli Cortiñas (Las Palmas, Canary Islands, 1979). You can see her dreamy expression running through all the potential stories she has in her hands, but with a theoretical and rational goal that emanates from years of seeing and working with films. She uses a similar modus operandi when creating her sculptures and collages, often independent from her video pieces, but at times establishing parallelisms with them.
---
Article date: Thursday, January 12, 2017
Ken Price, colour and form at Hauser& Wirth London
Hauser&Wirth, London is currently presenting the exhibition Ken Price. A Survey of Sculptures and Drawings, 1959-2006, a major retrospective of the American artist including over 180 works. This large-scale show spans both gallery spaces in Mayfair and is a rare opportunity to see Ken Price's paper—bound works in as much depth as the sculptures themselves, making evident the dialogues established with one another.
---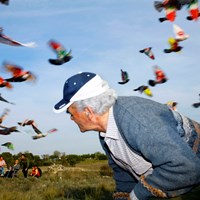 Article date: Monday, December 19, 2016
Interview with PEPE FONT DE MORA, director of FOTO COLECTANIA FOUNDATION in Barcelona
"There are a lot of institutions in this city, but probably photography hasn't crystallised in Barcelona to have the importance that it deserves." - an interview with PEPE FONT DE MORA, director of FOTO COLECTANIA FOUNDATION in Barcelona. When Pepe Font de Mora, director of the Foto Colectania Foundation, describes what he thinks a centre of photography should be, he refers to ideas like collaborating, preserving and adapting to the times. With fifteen years under its belt, the Foundation has positioned itself as one of the reference centres of photography in Barcelona and Spain.
---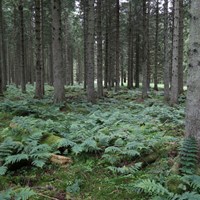 Article date: Saturday, November 19, 2016
When forests are open for ideas
"The forests are open for ideas" was the invitation that Jerwood Charitable Foundation and the Forestry Commission England launched for artists to participate in the second edition of Jerwood Open Forest with the support of the Arts Council England. Following a successful execution in 2014, this project is currently running for the second time with five shortlisted artists including Rebecca Beinart, Magz Hall, David Turley, Keith Harrison and David Rickard. All of them are within fifteen years of beginning their artistic careers and were asked to conceive a major project to be developed in one of England's Public Forest Estates.
---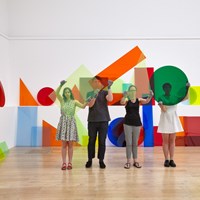 Article date: Wednesday, July 20, 2016
Under the Same Sun: Art from Latin America today
A bunch of colourful geometric pieces are the first to attract the visitor's eye when entering the bright main room of the South London Gallery. This vibrant work by Amalia Pica – A ∩ B ∩ C, 2013 – together with Erika Verzutti and Gabriel Serra's fruity sculptures give the kind of exotic welcome that visitors expect from a show about Latin American art. As we walk a few steps to the right, the social and political content starts to be unveiled and keeps finding new ways to disclose itself throughout the whole show.
---
Article date: Wednesday, June 8, 2016
"The pictorial, the physicality, the actual tools and the more basic practice of the painting is what drives me nowadays."
Echoing the elements that have driven the artist's style throughout his extensive career as a painter, the works included in Guillermo Kuitca's last exhibition at Hauser&Wirth in London mirror the artist's liberation from external references to focus on a universe that seems to be completely his own. In this series of recent works (most of them created between 2014 and 2015) painting itself is the first motivation.
---
Article date: Wednesday, May 18, 2016
"My art practice is informed by narratives of mobility, trauma and territory" - an interview with Juan delGado
Juan delGado is a Spanish interdisciplinary artist based in London who works across a wide range of media. He is well known for his fragmented installations combining photography and video to explore themes of trauma, landscape, disability, dislocation and gender. He has been selected for programmes such as the 2012 BBC Big Screens, the 2013 Jerwood Open Forest and the 2014 Unlimited at the Southbank Centre, London.