Articles
(34)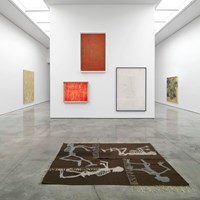 Article date: Tuesday, October 13, 2015
'Losing the Compass': the social and political dimension of textiles
From a contemporary point of view, textiles are a powerful source of political and social symbolism. Textile crafting such as embroiderers, quilts or tapestries are a universal form of creative expression, present in the tradition of many communities around the world. Their nature as decorative and domestic elements and also its link with manufacturing processes makes them objects of artistic and socio-political representation.
---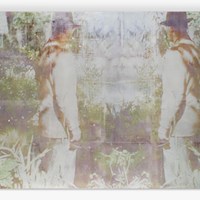 Article date: Wednesday, September 16, 2015
"From each painting I learn something new that I can then apply to the next one" - the new exhibition of Ernesto Cánovas
I meet the artist Ernesto Cánovas at Halcyon Gallery, where he has his last exhibition "Overlapping View" displayed and the first thing that attracts my attention is the smoothness and clean finish of the paintings. It's not that the images he uses to create his multi-layered pieces are transferred keeping the hundred per cent of its details and definition, but it's perhaps the use of aluminium surfaces that gives the pieces this delicate look.
---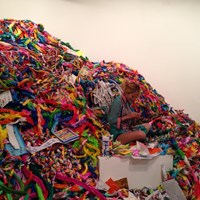 Article date: Friday, September 11, 2015
START. A new beginning for new art scenes.
START, presented by Prudential, returns to Saatchi Gallery (London) from 10th to 13th September. The fair provides a high profile platform for emerging artists and new art scenes. With a total of 53 galleries from 25 cities, nearly half of the second edition of the fair is dedicated to focused exhibitions and solo artist presentations, showcasing the most dynamic art being made in Asia and beyond. Apart from the high quality gallery section of the art fair, START features four curatorial projects with a focus on innovative contemporary art that occupies the entire second floor of the Saatchi Gallery.
---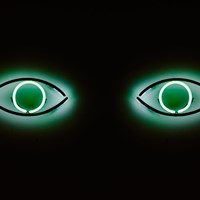 Article date: Tuesday, August 11, 2015
"I like to explore the ways in which to perform disagreement" – an interview with Marco Godoy
Marco Godoy (Madrid 1986) understands his artistic practice as a way to find spaces from which to redefine social and political events. His works are linked to protest and political art, but the aesthetics and mediums he uses present new approaches from which to address specific topics.
---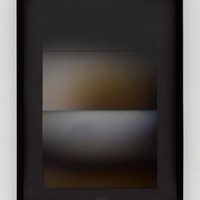 Article date: Wednesday, July 22, 2015
Reflection, absorption, transmission: Larry Bell's new show at White Cube Mason's Yard
From 17th July White Cube Gallery space at Mason's Yard (London) shows the exhibition '2D-3D: Glass & Vapor' by Larry Bell, who is well known for his standing glass panels installations and cube sculptures. Bell's work is often defined by the California 'Light and Space' movement, which materialised in the sixties as a response to the east coast environment, a natural evolution from Californian art history and the influence of minimalism on the art of that period. Robert Irwin, Eric Orr, Bruce Nauman, Doug Wheeler and James Turrell are some of the artists identified with this movement.
---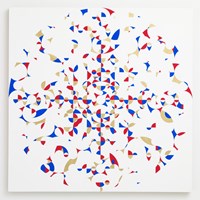 Article date: Saturday, July 4, 2015
When Japanese high-tech meets Mexican low-tech: Gabriel Orozco's new show in London
Gabriel Orozco is unarguably one of the most important and prolific contemporary Mexican artists of the last two decades. Besides this, he could also be defined as a nomad artist and, why not, as a nice human with the ability to talk about his work in a very amiable way. He is a traveller by nature and it is probably this, combined with his Mexican roots, what makes his work genuine and authentic. Orozco's series of works can be understood as an expression of his vital experiences and as the materialisation of what he learns from people and places he meets on the way. He lets himself to be inspired by the environment surrounding him, with an honest interest that is then captured in his oeuvre.
---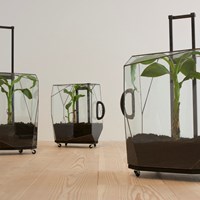 Article date: Monday, June 8, 2015
You are what you eat! Politics of Food at Delfina Foundation
All art scenes tend to create communities and after living in a city for a while, one realises that those communities are often frequented by the same people. As a result, you can start to gain a homely feeling when attending art events and exhibitions. In the case of Delfina Foundation, this sensation of being with family is what defines this art centre, as one feels as comfortable as in their own living room or, perhaps, as in their own kitchen.
---
Article date: Wednesday, June 3, 2015
With Block Universe the performance is ever present. All moments are valid and equal.
"With Block Universe the performance is ever present. All moments are valid and equal" – Interview with Louise O'Kelly, director of Block Universe. A new festival arrives in London next week focusing, for the first time, exclusively on performance art. In this inaugural edition, Block Universe will bring together cutting edge performance artists at the cross-section of visual art, dance and music. The festival will present its diverse programme in several venues around the city from 8 to 14 June, launching at the opening of Fig-2 at the ICA Studio. Artdependence Magazine talks with Louise O'Kelly, director of the festival, about performance art, time, memory and the body as archive.
---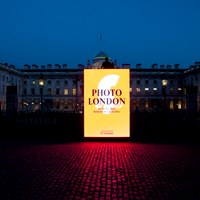 Article date: Sunday, May 24, 2015
Photo London: must-sees and impressions
Photography lovers in London are having a great time this week. Photography professionals in London are having a busy and hopefully profitable time this week. Photo London opens its doors from 21 to 24 May in Somerset House with the aim to be as competitive in the art market as Paris Photo. Despite having around half the size of its French counterpart, Photo London starts with intensity and strength, with over seventy exhibitors, an excellent public programme, publishers, live events, awards and five exhibitions. The fair has joint efforts to put London on the International Photography map.
---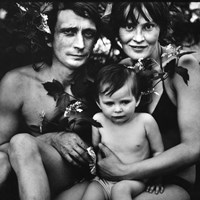 Article date: Saturday, April 25, 2015
REASONS TO WIN THE DEUTSCHE BÖRSE PRIZE 2015
The Deutsche Börse Prize aims to reward a contemporary photographer of any nationality, who has made the most significant contribution (exhibition or publication) to the medium of photography in Europe in the previous year. The projects shortlisted for the 2015 edition are now displayed at The Photographers' Gallery until 7 June and will subsequently be presented at Museum für Moderne Kunst (Frankfurt). On 28 May the winner of the £30.000 will be announced. This year's nominees, Nikolai Bakharev, Mikhael Subotzky & Patrick Waterhouse, Zanele Muholi and Viviane Sassen, present a varied spectrum of projects. Their diversity is found not only in the topic of their works, but also in the approach, medium and displays they use.