Articles
(34)
Article date: Tuesday, May 10, 2016
"Art is meant to be about transformation and bronze transforms rubbish into art" - an interview with Keith Coventry
If there is an artist that has managed to address drug addiction, junk food, prostitution and racism in the framework of the Modernist aesthetics and bring it to major galleries, it's Keith Coventry. Committed to approaching London's most rooted social issues since the early eighties, he is well known for being one of the founding members of City Racing. The space was run by John Burgess, Matt Hale, Paul Noble, Peter Owen and Coventry between 1988 and 1998 and is considered one of the most remarkable artist-led galleries from the 90s. ... We met Keith Coventry to talk about his recent work, his sources of inspiration and about a time in London when it was possible to run an artist-led space on an exhibition budget of just £100.
---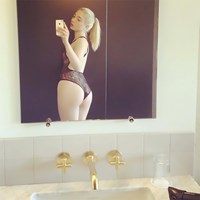 Article date: Friday, March 18, 2016
About the act of becoming in front of the camera
Take a photograph of a street with a person riding a bicycle on the right side and a house on the left side of the picture. Then take an image of that same street, this time with a man jumping off the roof of the house and about to fall onto a tarpaulin held by seven men and with a photographer documenting the scene on the lower side of the picture. If you combine both photographs and remove the seven men and the photographer you will probably guess that the man suspended on the air is Yves Klein and that the image in question is 'Saut dans le Vide' (Leap into the Void, 1960).
---
Article date: Monday, February 22, 2016
ARCOmadrid celebrates its 35th anniversary with a look into the past, the present and the future of the art fair
2016 marks an exceptional year for ARCOmadrid, the international art fair organised every February in the capital of Spain, as it reaches its 35th anniversary. To celebrate this important event, running from the 24th to 28th February, IFEMA has prepared a fair with a special programme and keeping the sections that have contributed to create the identity of ARCO.
---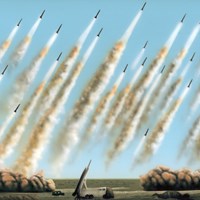 Article date: Friday, February 5, 2016
'Electronic Superhighway (2016-1966)': a trip into cyberspace's art history.
In 1966 engineers Billy Klüver and Fred Waldhauer and artists Robert Rauschenberg and Robert Whitman started a series of collaborations called 'Experiments in Art and Technology'. E.A.T. was a ground-breaking interdisciplinary group that pioneered the exploration of the advanced synergies between art and new technologies during the sixties. With their revolutionary understanding of art and a growing collaborative network, the group changed the traditional perception of the role of the artist and foresaw new multidisciplinary practices in the contemporary art. E.A.T. functioned as a starting point for several historical multimedia artworks. But in 'Electronic Superhighway (2016-1966)', the recent major exhibition at Whitechapel Gallery, E.A.T. is the conclusion point.
---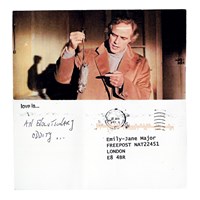 Article date: Friday, January 22, 2016
Can't live with them. Can't live without them. The dynamics of gender relations explored in Photo50
The contemporary art world has addressed inequalities between genders in a varied range of ways, whether it is by organising exhibitions only with female artists (see Saatchi Gallery's last show, Champagne Life) or by selecting artworks that focuses on themes around identity and its socio-political dimension. It is less usual, though, to place both genders together and dedicate a show to the relationship between both. This is the purpose of curator Federica Chiocchetti, founding director of the photo-literary platform Photocaptionist, when curating the 2016 Photo50's exhibition 'Feminine Masculine: On the Struggle and Fascination of Dealing with the Other Sex'.
---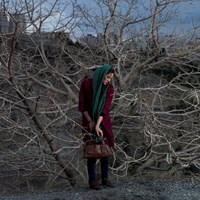 Article date: Friday, November 27, 2015
Carmignac Photojournalism Award: A retrospective
The Fondation Carmignac presented last 18th November at the Saatchi Gallery a retrospective exhibition of the Carmignac Photojournalism Award, showing for the first time a selection of the awarded projects since its creation in 2009. With the aim of bringing awareness to issues that may have been forgotten or underrepresented in mainstream news media, this award offers an artistic approach to photojournalism and a platform for it to be displayed both in an exhibition space and in a publication.
---
Article date: Sunday, November 15, 2015
Cristina Iglesias, the sculptor of water
Cristina Iglesias has said on many occasions that she defines her practice as building, rather than as sculpting. Her work has in fact an architectural approach, not only for the technical requirements of her sculptures, but also due to the ambitious challenges she achieves.
---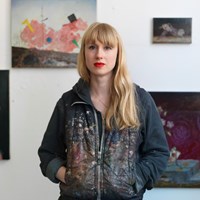 Article date: Tuesday, November 3, 2015
"I don't want to plateau as a painter; I don't want to get comfortable" – an interview with Anj Smith
Apparently surreal and fantastic, Anj Smith's paintings approach very realistic elements and current human matters. Her largest solo exhibition 'Phosphor on the Palms', currently on show at Hauser & Wirth London, is the culmination of three years of work and the expression of a new phase for the artist who, after twenty years painting, feels more brave and bolder than ever. Artdependence talked with Anj Smith about painting, art, languages and fashion in an interview at Hauser&Wirth London last October.
---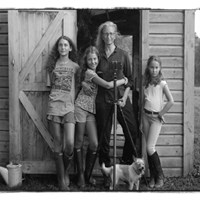 Article date: Saturday, October 31, 2015
'WOMEN: New Portraits' by Annie Leibovitz to launch in London in January 2016
Annie Leibovitz sits on the platform of the press conference room at Somerset House with her book on her lap and lots of notes written on little pieces of paper in her hands. Despite having started her career as a photographer in the seventies with Rolling Stone, having worked for Vanity Fair and Vogue and having taken some of musicians and celebrities' most iconic portraits, one can see that she doesn't feel completely comfortable in front of the media.
---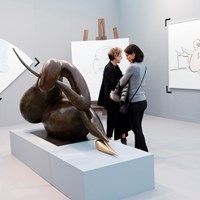 Article date: Friday, October 16, 2015
Frieze London 2015: The artists
For the 13th edition of Frieze Art Fair, 164 galleries from 27 countries have joined the venture of one of the busiest weeks for galleries and art lovers in London. With the new director Victoria Siddall on board, Frieze London arrives in Regent's Park for its 2015 edition promising to show art "from the emerging to the iconic". Art fairs are obviously events where to sell art, but they are also space for enjoying art, falling in love with artworks and getting inspired. Artdependence visited the fair this week and found out that the best way to talk about Frieze is through those who nurture the fair: the artists.