Articles
(33)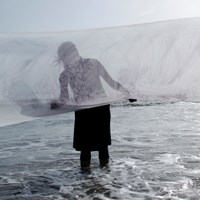 Article date: Wednesday, August 28, 2019
The Aestheticized Interview with Piyali Ghosh (India)
"Art is inseparable from life. We are reproducing our feelings, experience and knowledge through the language of art. I think, Art is political when it communicates with audience, regardless of an artist's intension each piece of art consciously or unconsciously records socio-political history of our time. It is a powerful tool to push the conventional boundaries of thought, it dares to deconstruct and reconstruct ideas asan independent political or social message".
---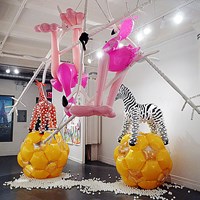 Article date: Monday, July 8, 2019
The Aestheticized Interview with Denis Brun (France)
"I think that art has not such a social role that contemporary society would like us to believe. Especially when it is used as a substitute to real politic or education to try to badly fix a certain lack of social cohesion, economical fragility or cultural poverty. At this level, society's expectations of the unifying and restorative potential of art (and artists) are totally disproportionate".
---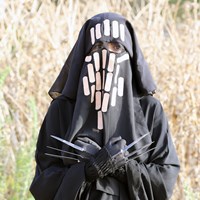 Article date: Tuesday, May 21, 2019
The Aestheticized Interview with Mohamed Thara (Morocco)
"The ability to create is first perceived as a rare skill reserved for a few exceptional individuals, and is now considered a widespread and easily accessible phenomenon. This new conception of creation, referred to as the new word "creativity", has taken on such importance that it has now invaded all sectors of human activity".
---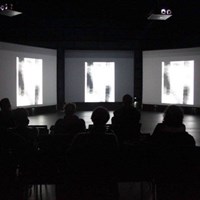 Article date: Thursday, April 18, 2019
The Aestheticized Interview with Laura Focarazzo (Argentina)
Laura Focarazzo is a video artist and independent curator, based in Buenos Aires, Argentina. Her works include experimental films and videos. She uses the sounds as a 'script' for the construction of non-narrative pieces. She collaborates with local and international sound artists. She works with her own field recordings and abstract images as raw materials in the construction of her videos.
---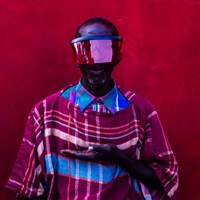 Article date: Monday, April 8, 2019
Reflecting Matter at Matter Studio Gallery, Los Angeles
"... I am realizing my longstanding vision for an exhibition space in the heart of LA. We welcome artists who are established, to those just starting their careers, whether transplants from afar, to those born and raised here. The artists we represent share their voices and commonality through their artwork". The photography exhibition includes works by contemporary artists Djibril Drame, Martin Cox, Fran Lamothe, and Daniel Wheeler whose cultures and perspectives embody universal themes.
---
Article date: Friday, March 15, 2019
The Aestheticized Interview with Monica de Miranda (Portugal/Angola)
"I believe that the artist can create and talk about art only from his/her subjective position.To have a political responsibility that extends beyond the artistic territory is too much of a burden which could jeopardize the artist's creativity and freedom. In such a case, the art serves a function, becoming a manifesto. Art should not fulfill a function, it should be free. "
---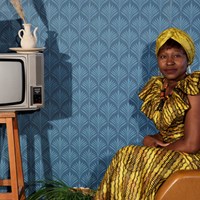 Article date: Friday, February 15, 2019

The Aestheticized Interview with Halida Boughriet (Algeria/France)
Halida Boughriet is a French-Algerian artist who explores a broad range of media making performance a central issue of her artistic expression. At the crossroads of aesthetic, political and social concerns, her productions strive to capture and translate tensions made obvious in human relationships and society at a given historical and social context, including the emotions conveyed in individual and collective memory.
---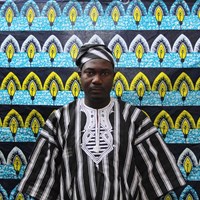 Article date: Thursday, January 10, 2019
The Aestheticized Interview with Abdoul-Ganiou Dermani (Togo)
"My main interest as an artist is working on various social issues. I work on African cultural identities, search for peace between humans, and also human physical communication in the era of new technologies. In short, I work for a better world".
---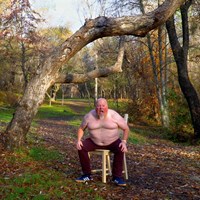 Article date: Thursday, December 6, 2018
The Aestheticized Interview with Kent Anderson Butler (USA)
Kent Anderson Butler is a Los Angeles based artist working in a variety of mediums including video installation, performance and photography. "Currently, I am engaged in the exploration of the "human condition," the "body" and the "spirit." I am exploring the integration of how one can weave aspects of the "sacred", the "environment" and the "body" within a contemporary cultural climate that increasingly ignores the invisible."
---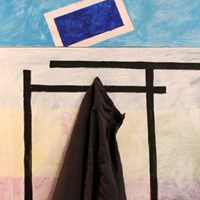 Article date: Monday, November 5, 2018
The Aestheticized Interview with Ezra Wube, Ethiopia
"I believe there is a natural educational aspect of art. Creativity provides plural ways to problem solve. It also establishes curiosity as a quintessential practice that makes us human, the urge to take risks or leap into the unknown and adapt".