Articles
(57)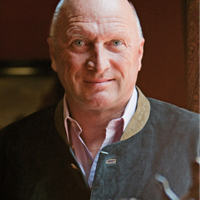 Article date: Tuesday, October 10, 2017
Neuroscience & Connoisseurship in Art - an interview with Jan de Maere
Neuroscience investigates the relation between mind, body, brain and environment. Science demonstrates that we do not have a direct link with reality, only the illusion of it, created by the concepts of our brain. Thousands of elements of yhe observed painting create the stable image in our brain, a subjective interpretation of reality. Since Charles Darwin, beauty is seen as an innate evolutionary instinct, an advantage for all species, from plants to butterflies and to human beings.
---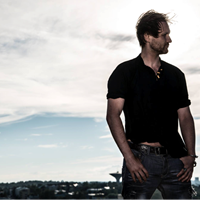 Article date: Tuesday, September 26, 2017
Art for the cryptocurrency world - an interview with Vesa Kivinen
The world of cryptocurrency is relatively new. Not a lot of quality art has been produced about it and for the people who have benefitted from being the early adopters of this realm.
---
Article date: Friday, May 19, 2017
Primavera De Filippi: "As an artist, I try to challenge the current state of the world..."
Primavera De Filippi: "As an academic, I try to understand the current state of the world and I struggle to develop a theoretical framework that can explain the way things work. As an artist, I try to challenge the current state of the world, in a continuous attempt to expand the boundaries of is deemed possible today."
---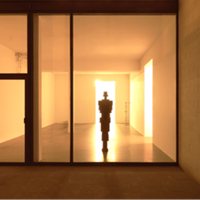 Article date: Thursday, May 11, 2017
'If a mind occupies the body and the body occupies a building..." An interview with Antony Gormley
Anthony Gormley is a British sculptor. He is currently living and working in London and has received an OBE for his contributions to the art world. His best known work includes The Angel of the North, a large-scale sculpture erected outside Gateshead in the North of England. His recent exhibition 'LIVING ROOM' was shown at the Xavier Hufkens gallery in Brussels.
---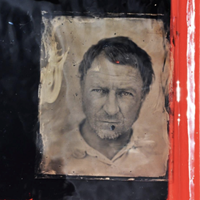 Article date: Wednesday, April 26, 2017
"Sometimes I think of it like sculpting with live reactions." Paul Buchanan
Artist Paul Buchanan was born in Glasgow and is currently living and working in the Netherlands. His work aims to explore the boundaries of the social, political and economic structures that contain us. He has a unique way of working with people and places, using responses and reactions to his work in order to shape their development. Paul Buchanan: "A lot of the time, people don't know that they're participating in my projects. It's tricky making a piece of work and expecting people to participate. I suppose the way I work is to leave it open for people to participate in their own terms."
---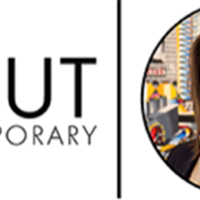 Article date: Wednesday, April 19, 2017
World's First Art Incubator and Accelerator, Debut Contemporary, Ubiquity University
Ceric Samir, Art Coach: "I am an entrepreneur and disrupter in the art market aiming to change the fabrics of the art market that's lacked transparency and serious and credible structure for centuries when it comes down to it being run as a business (perhaps with an exception of a few blue chip galleries and auction houses). I set up the world's first art incubator and accelerator, Debut Contemporary, designed to assist ambitious and talented artists turn their practice into a viable business and a successful long term career."
---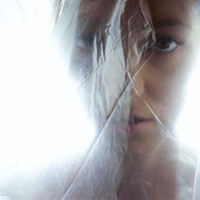 Article date: Monday, April 3, 2017
The Internet of Beings - An Interview with Martine-Nicole Rojina
Martine-Nicole Rojina: "I believe in the tradition of mastery. I thrive for a holistic upgrade of perception, awareness and knowledge and dig deep into all elements involved to master the alchemical system. In the inside, as on the outside. As above, so below."
---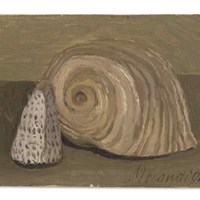 Article date: Saturday, March 11, 2017
TEFAF: The biggest fair on global level where you can buy Museum Quality
TEFAF Maastricht is a meeting point for more than 270 leading art and antiques dealers from 20 countries and some 73,000 private and professional collectors and other art lovers from all over the world. Alongside the traditional areas of Old Master paintings, antiques and classical antiquities that cover approximately half of the fair, there is also modern and contemporary art, photographs, jewellery, 20th century design and works on paper.
---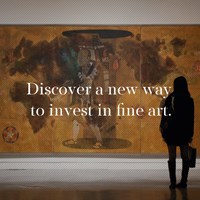 Article date: Thursday, March 9, 2017
Platforms Which Will Have Impact - Maecenas Discover a New Way to Invest in Fine Art
Marcelo Garcia Casil: "We are a start-up company looking to disrupt the art finance industry. Our online platform removes intermediaries like auction houses and art dealers by creating an open and fair marketplace where investors can reach out to art owners directly in a secure and reliable way."
---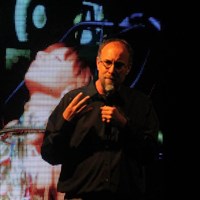 Article date: Monday, March 6, 2017
Curators Who Will Have Impact – An Interview with Mark Coeckelbergh
"I'm a philosopher thinking about new technologies, what they mean for our lives and how they may change society. In my work I connect with artists and curators, since I think artistic research can help to bring in different forms of knowledge and experience to discuss these questions. I'm a professor at the University of Vienna, but I also connect to many people outside academia, in the worlds of technology and art." - Mark Coeckelbergh