Articles
(57)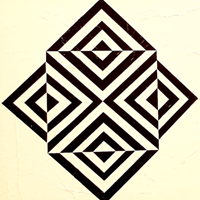 Article date: Thursday, December 6, 2018
Will the Kingdom of Tonga Disappear? Uili Lousi's Impact on the Fight Against Climate Change Through Art
Uili Lousi is among those people who impact the fight against climate change through art. Uili weaves all of his experiences into his artistic practice to create a vibrancy in his work that is described as energy. His work depicts the stillness of FATA-O-TU'I-TONGA in motion and non-motion, asking the question, if the Kingdom of Tonga will disappear.
---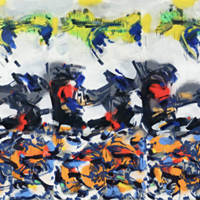 Article date: Friday, November 9, 2018
Roman Lipski - How Art Meets Artificial Intelligence-AI
"My project Unfinished is the first true partnership between a painter and artificial intelligence. At the core of the project is a neural network that was fed with my paintings. The system analysed all facets of my art and learned how to generate an infinite number of unique images. The images supplied me with new compositions, perspectives, and themes".
---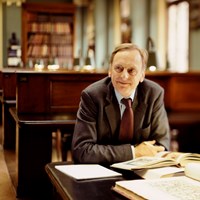 Article date: Monday, October 29, 2018
The New Art Economy: Interview with Julien Radcliffe, CEO of the Art Loss Register
"The future is the antithesis of art; which should be the improvement of mankind, if it is the subject of and subject to crime. The Art Loss Register has been very active in helping to preserve antiquities in their source countries and to prevent the destruction of art. It is not well known that at least 20% of high value pictures have been stolen, destroyed or badly damaged. Criminals hide them to use in a trial as part of plea bargains and then either pass away or find they are too hot to hold".
---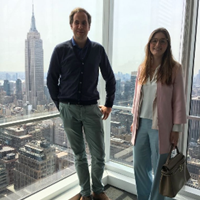 Article date: Thursday, May 24, 2018
Interview with Alexander Tuteleers – Founder & CEO of ArtAssistant
"As the world at large becomes increasingly digitized, so is the art market. As such, it's an area which is currently going through a tipping point, one which provides immense opportunities."
---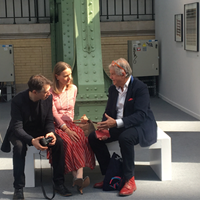 Article date: Monday, May 21, 2018
Media Art in the Information Society: An Interview with Media Artists Christa Sommerer and Laurent Mignonneau
"We are media artists and professors of Interface Cultures at the University of Art and Design in Linz, Austria. We develop interactive art installations that allow participants to get involved in art works."
---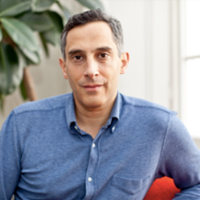 Article date: Tuesday, May 8, 2018
Bronzechain – The New Hallmark for Bronze with Blockchain Technology Unveiled
A pioneering hallmark for bronze sculpture, 'Bronzechain' has launched by DACS, in partnership with Verisart, the blockchain certification platform for the arts. The first bronze works to be hallmarked are by sculptor Maurice Blik, whose solo exhibition took place at Bowman Sculpture, London (13 April – 4 May 2018).
---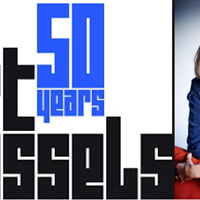 Article date: Thursday, April 19, 2018
Art Brussels 50 Years – An Interview with Fair Director Anne Vierstraete
Anne Vierstraete: "Art Brussels is proud to have played a pivotal role in the Brussels' burgeoning art scene, which has developed over its 50 years."
---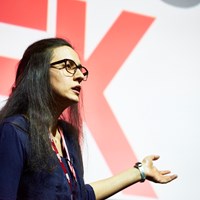 Article date: Wednesday, April 18, 2018
Empowering Users with Gamification and Crowdsourcing – Interview with USEUM Founder Foteini Valeonti
"I am Foteini Valeonti and I am the Founder of USEUM. USEUM.org is a realisation of Malraux's "museum without walls" - as he first envisioned it in his book Le musée imaginaire (1965) - exhibiting 85,000 artworks from nearly 2,000 contemporary artists and hundreds of museums around the world all under one virtual roof."
---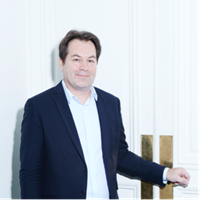 Article date: Friday, March 30, 2018
The New Art Economy – Art Paris Art Fair
"My name is Guillaume Piens and I am the director of Art Paris Art Fair, a modern and contemporary spring art fair that will be taking place at the Grand Palais in Paris from April 5th – 8th. Art has always been a part of my life..."
---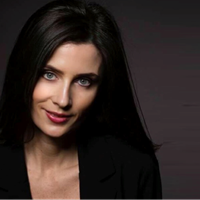 Article date: Tuesday, March 27, 2018
People Who Will Have Impact: Dr Alessia Zorloni
Art & Wealth Management: Managing private art collections - the first book dedicated exclusively to the financial and managerial aspects of collecting art.