Climate activists from This Is Rigged have spray-painted on a portrait of the King, the group has claimed. This portrait of King Charles was painted at Birkhall, on the Balmoral estate in Royal Deeside, Aberdeenshire. The landscape seen through the window reflects the weather when the artist Victoria Crowe first visited Birkhall to begin work on the portrait: 'intensely vivid, with beautiful light... thick snow around and plummeting temperatures.' Over the course of four sessions with King Charles, Crowe had little time to create preliminary sketches. She painted directly onto the canvas in order, as far as possible, to complete the portrait during these sittings.
Two people from the group This is Rigged sprayed the painting in Edinburgh's National Portrait Gallery with the words "The people are mightier than the lord", at around 3pm on Wednesday.
One person held a stencil on the glass covering the painting while the other sprayed it with pink paint, the group said.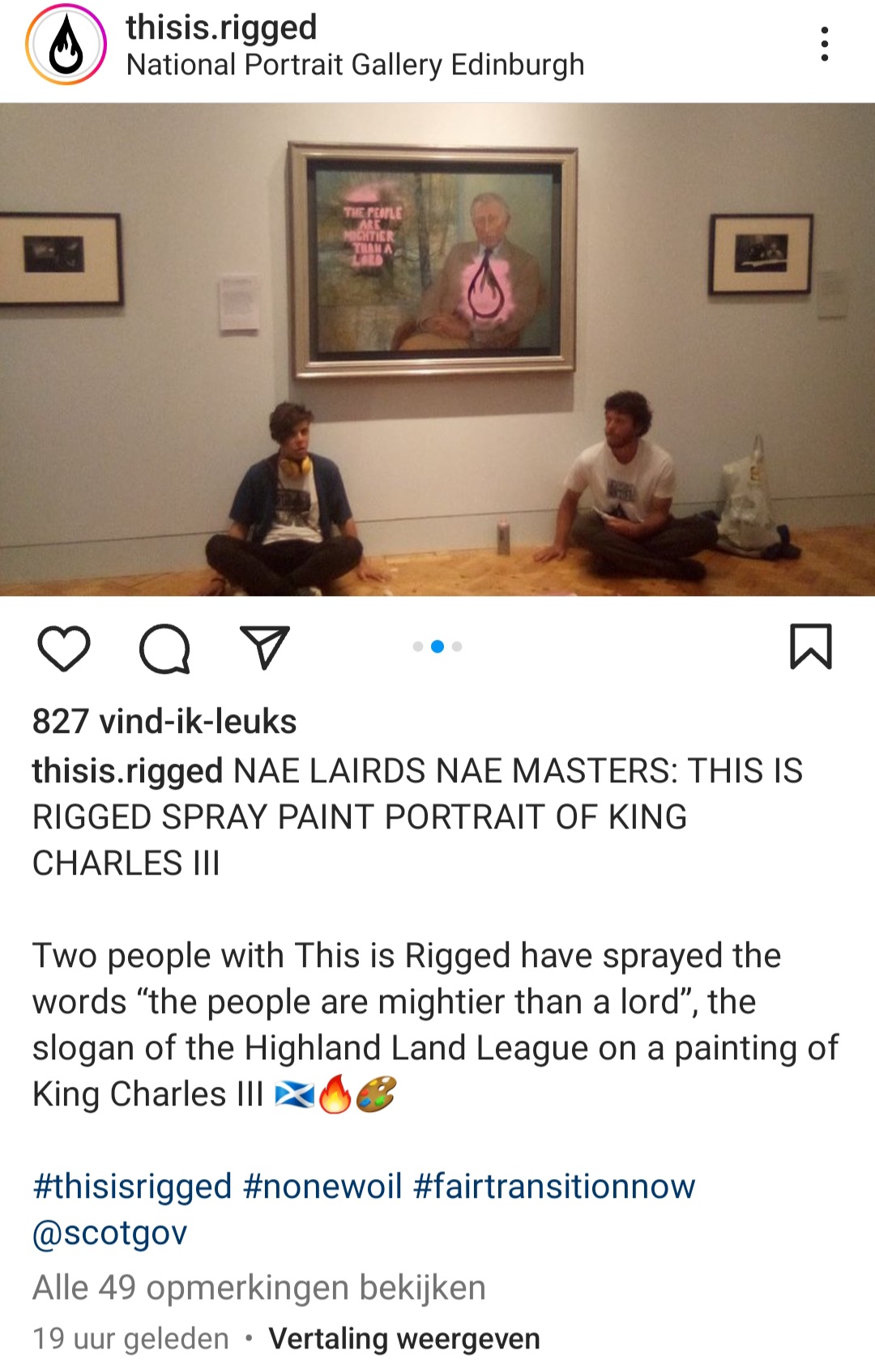 Ben Taylor, a 28-year-old gardener from Ayrshire who took action, said: "Why does the Scottish government think it's acceptable to keep allowing new oil and gas projects to go ahead, without even opposing them? If we want a future for our young people, they need to oppose all new oil and gas licences. This is the most basic step they can take to secure a chance at a liveable future. Until this happens, we will continue to target the Scottish government, forcing them to use the powers they do have to stand up for the people."