Image courtesy to Twimble
The team behind ArtDependence have come together to launch a brand new app that has been made with art lovers in mind.
Twimble allows users to take two separate photographs and stitch them together instantly, allowing better record keeping and photo management.
Once stitched, the single image is saved for as long as you need it, in your personal images library.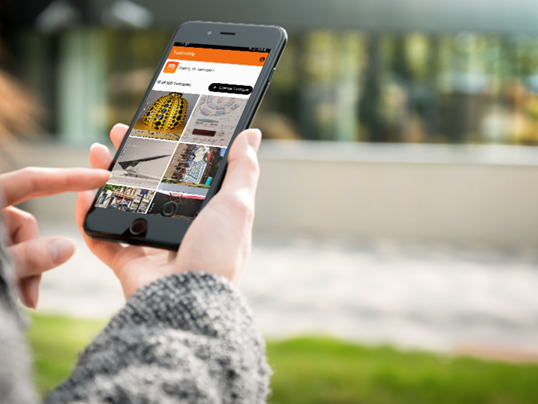 Image courtesy to Twimble
Twimble does not require you to share your images publically and will never share your images or your data with any third parties. Unlike many apps, Twimble will never use your data to make additional income. The app is the product, not the user.
Dirk Vanduffell, Co-Founder and Co-Editor of ArtDependence, came up with the original idea for Twimble. "I was in Museum d'Orsay in Paris and I saw lots of people making two photos, one of a painting and one of the label," said Dirk. "I also did this myself.  The problem was that when I got home I didn't always know what label fits with what painting. I wanted to stitch them together.  I discussed this with Lieven Praet, who runs Shotec and he was interested in the idea and became our developer."
"Initially, Twimble was meant for the art enthusiasts.  But it can be used for everybody. It can be used in real estate, stores, for stock inventory and so many other things too."
Lieven Praet has spent several months developing the app. "I have been working as a full stack developer since 2003. In 2016, I rebuilt artdependence.com and have been maintaining and improving it ever since. When the Twimble project was proposed, it was a natural fit to work together on this project as well. The creation of Twimble required me to expend my skills. While there were definitely challenges to overcome, I enjoyed the journey and grew as a full stack developer along the way."
Image courtesy to Twimble
The code base for Twimble is written in Flutter, a mobile framework released by Google. That's helped Lieven to create the app quickly, as Flutter compiles the same code for both Android and iOS applications, avoiding the trouble that comes with maintaining multiple projects for different platforms.
Alongside Dirk and Lieven, Kitty Jackson has been helping to promote the app, which launched last week.   
"Twimble allows it's users to unleash their creativity and I am very curious to see to what they will create with this tool," says Lieven.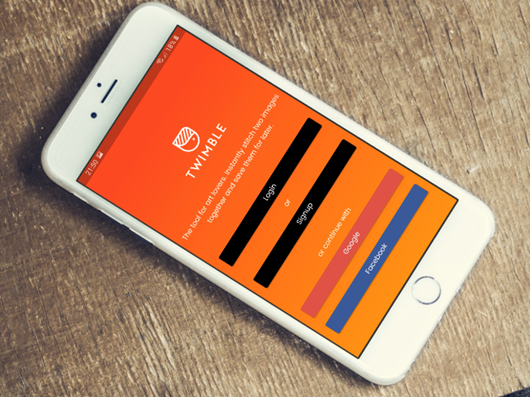 Image courtesy to Twimble
Having worked hard behind the scenes, the team are excited to have launched. "Twimble was originally created for the art world," says Lieven, "but it's really versatile, so I hope that people will find it useful for all kinds of tasks including stock inventory, saving recipes and photos of the finished item, price tags and the item they want to buy…There are so many uses for Twimble so we hope that people enjoy it and get creative with it."


Twimble costs £3.49 and is available in the app store and Google Play.