In 2022 art historian and Thomas Gainsborough expert Hugh Belsey contacted Royal Museums Greenwich with a request. He was on the hunt for a missing portrait that Gainsborough was known to have painted, and believed the answer could lie in the Museum stores.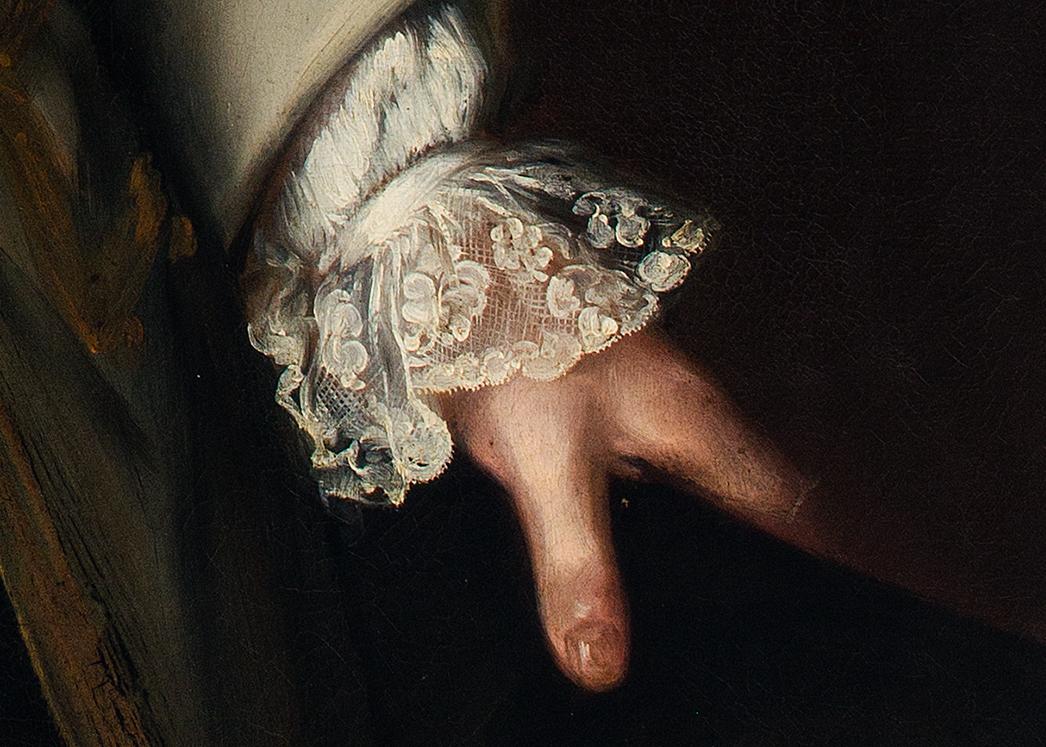 Belsey requested to view the portrait for himself. Upon seeing it, his instinct was confirmed: this work was not by an 'unknown' artist at all. It was, in fact, a portrait by Thomas Gainsborough, and one of the finest examples of his work from his Bath period.
Both the quality of the painting and its provenance leave no doubt that Gainsborough is indeed the artist.
Thomas Gainsborough (1722-88) was a founding member of the Royal Academy of Arts, and is considered one of the most important British artists of the 18th century. 
His popularity soared during the mid-1700s, and his studio was thronged with fashionable sitters, including Georgiana, Duchess of Devonshire and the actor David Garrick. His spirited brushwork, unique for the time, helped bring his subjects to life.
The rediscovery of this Gainsborough portrait – one of only two artworks by Gainsborough in Royal Museums Greenwich's collection – has great historical significance, and we are keen to preserve it for future generations.
An important example of 18th century naval portraiture, the artwork provides an opportunity to compare how he and his rival, Joshua Reynolds, approached the task of portraying naval officers.
Captain Frederick Cornewall was a naval commander, who had recently retired from active service when he sat for this portrait.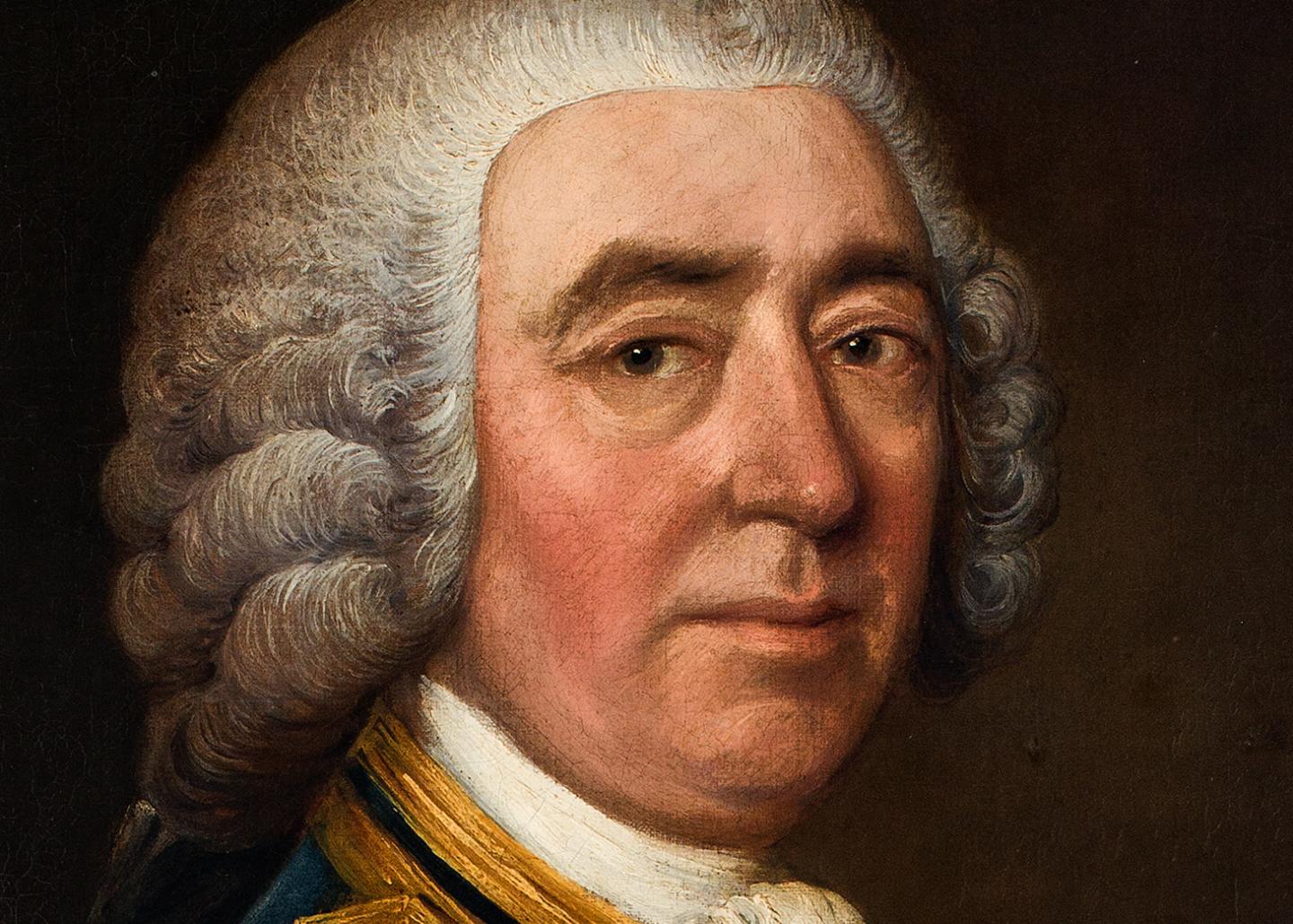 "It was made in 1762, when Gainsborough was working in the fashionable spa town of Bath," explains Katherine Gazzard, Curator of Art at Royal Museums Greenwich.
"His style was evolving rapidly at this time. In this portrait, you can see how he used rapid, flickering brushstrokes to enliven his subjects, particularly evident in Cornewall's careworn face and his delicate lace cuff."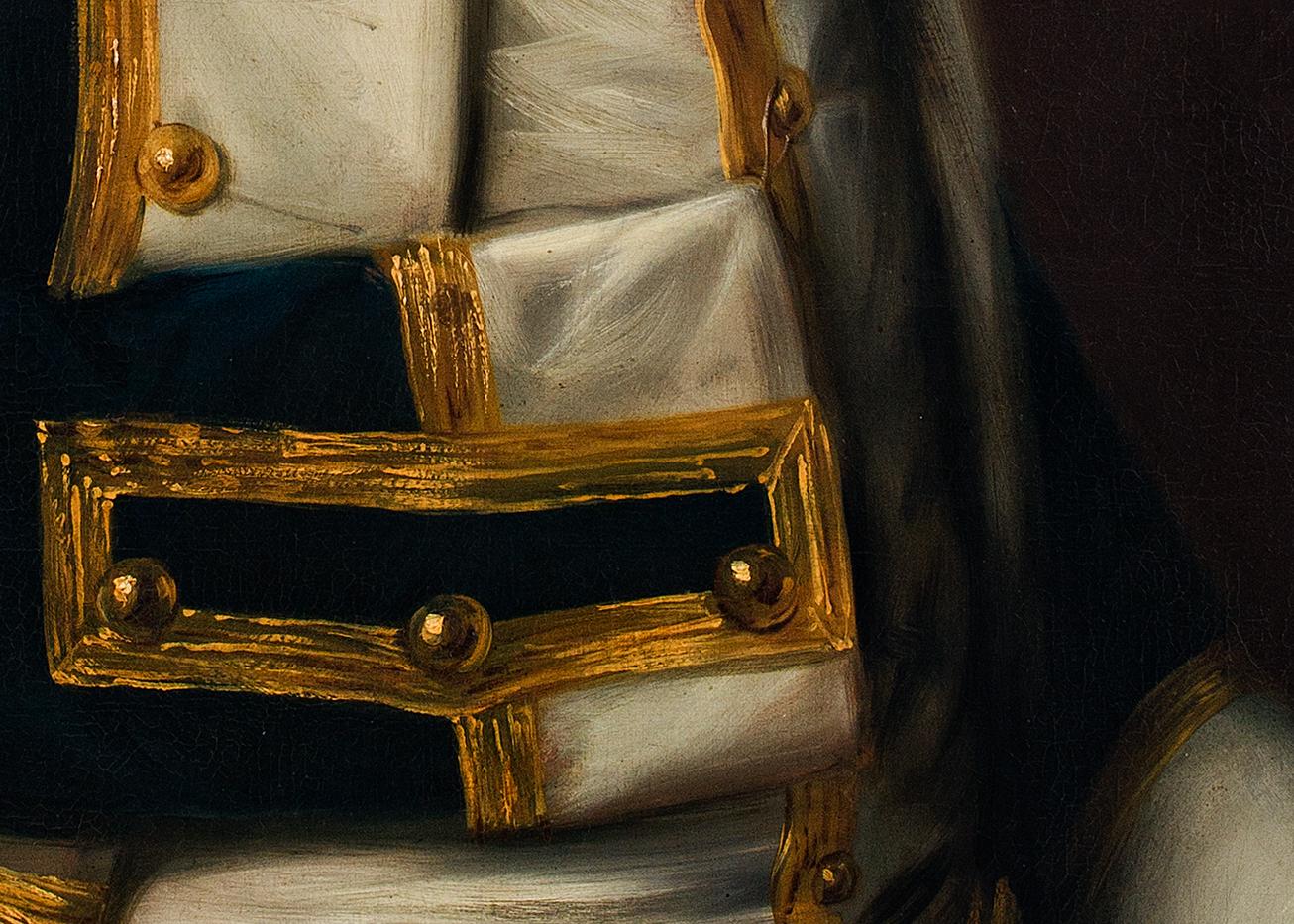 One of the most interesting elements of the painting is Gainsborough's central placement of Cornewall's empty sleeve – a reference to the loss of his right arm at the Battle of Toulon in 1744. This depiction of Cornewall's missing limb was painted some 40 years before Lord Nelson was depicted in the same way.
The portrait is currently housed in the Prince Philip Maritime Collection Centre, Royal Museums Greenwich's state-of-the-art conservation and storage facility.
Before the work can go on public display however, both the portrait and its frame require urgent conservation.
The background of the painting has areas of vulnerable and flaking paint, which need to be stabilised. Conservators will also need to clean both the front and the back of the work in order to remove an acidic layer of dust and debris.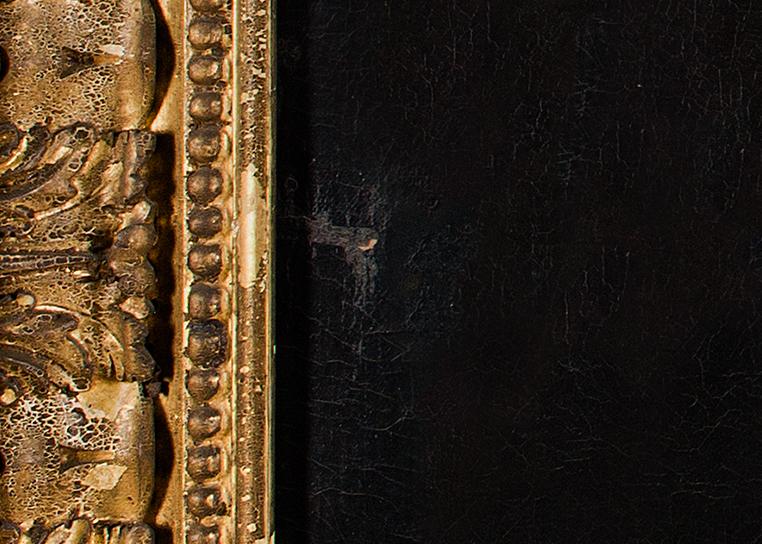 "There is also a varnish layer present on the painting, which is typical of 18th century portraits. However over time these layers degrade and become yellow," explains Miranda Brain, Paintings Conservation Manager at Royal Museums Greenwich.
"We would ideally undertake a varnish removal, which would remove this discoloured yellow layer of varnish to reveal Gainsborough's true colour palette beneath."