The exhibition focuses not only on the German Reich but also on the German-occupied territories in Eastern Europe and on international linkages. It also examines continuities and discontinuities in architecture and the actors involved through to the present day. Under the Nazis, construction filtered through all areas of life and was an essential tool of the dictatorship: its ideological significance and the important role it played in Nazi propaganda were the corollary of its racist practices of inclusion and exclusion, which determined who was permitted to live in what way – and who was to die and the manner of their death.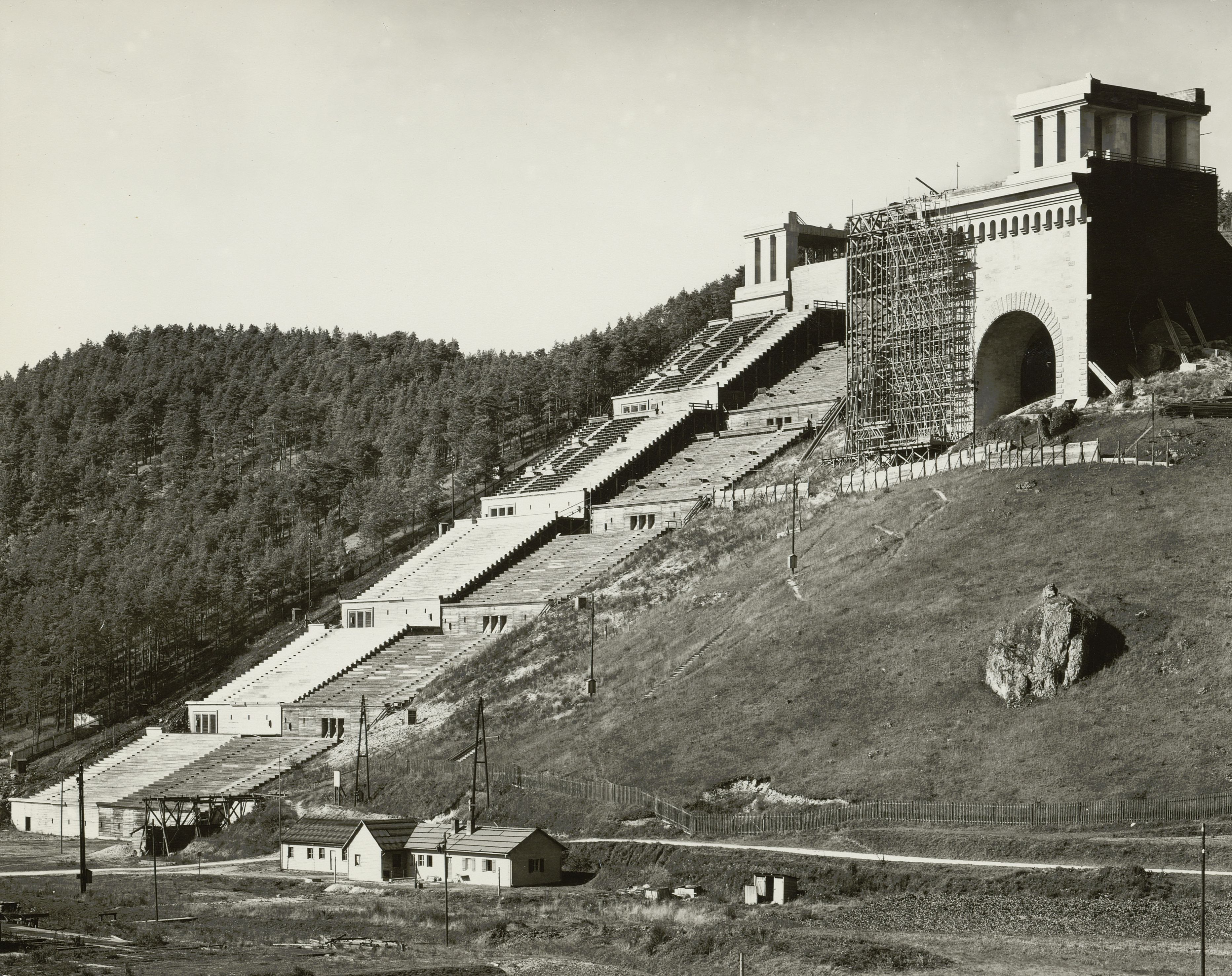 Image : Hirschbachtal, Maquette for the "Deutsche Stadion" in Nürnberg
The exhibition makes use of models, photographs, films and other contemporary documents to chart the inhuman production conditions that characterised construction under National Socialism. The comprehensive body of materials is arranged chronologically and divided up into seven thematic sections: Housing and Settlement Construction; Party and State Architecture; Camps under National Socialism; Infrastructure and the Planned Organisation of Space; Internationality; Continuities in Post-war Urban Planning and Architecture in East and West; and the Architectural Legacies of National Socialism.
Image :American soldiers cover the swastika in front of the cast-iron eagle globe at Tempelhof Airport with the central part of the American coat of arms, June 12, 1945
Credit: U.S. National Archives, NAID 204900762, catalog.archives.gov/id/204900762