Mikhail Palinchak (born 1985 in Uzhgorod, Ukraine) is well-known street, reportage and documentary photographer residing and working in Kiev. He has been a member of the Ukrainian Photographic Alternative (UPHA) since 2012 and a member of the Ukrainian Association of Professional Photographers (UAPF) since 2014. Mikhail has participated in numerous exhibitions and been mentioned in a range of international publications including The New York Times, Esquire, El Mundo, The Guardian, Forbes, Le Monde, Le Figaro, Der Spiegel and Financial Times to name a few.
Palinchak has created work in a wide range of different regions across the Ukraine, narrating a modern history of his country through personal observations. His series document a range of landscapes, from the formerly popular recreation and health resorts on the shore of the Azov Sea, to the village of Shyrokyne in the Donetsk region, Chernobyl, Solotvyno (a village in the Zakarpattia region) and also the very centre of Kiev. The overall portrait he paints gives a heart-breaking insight into the modern life of Ukrainian people.
In 2018, we published an interview where he talked to us about his practice.
Hence, it is no surprise to see that he has taken to documenting events, stories and snippets of micro moments of the ongoing war on Ukraine by Russia. These are some of the images taken by Palinchak.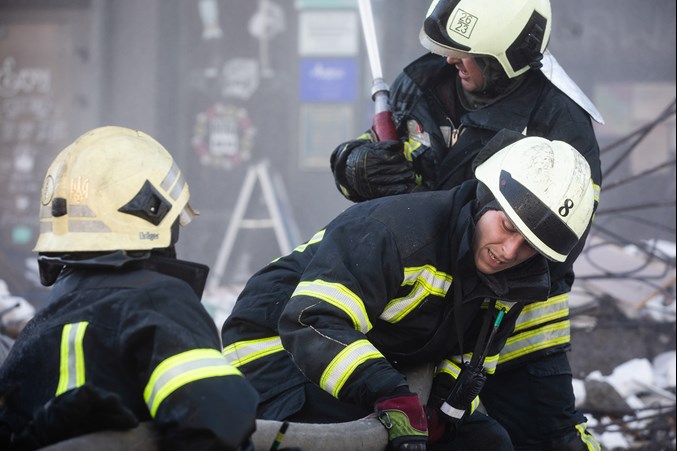 Kyiv, Ukraine, February 26, 2022. Copyright Mikhail Palinchak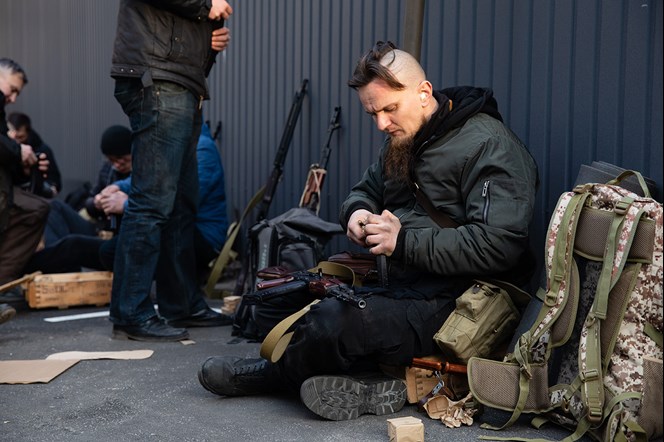 Kyiv Territorial Defense, Kyiv, Ukraine, February 25, 2022. Copyright Mikhail Palinchak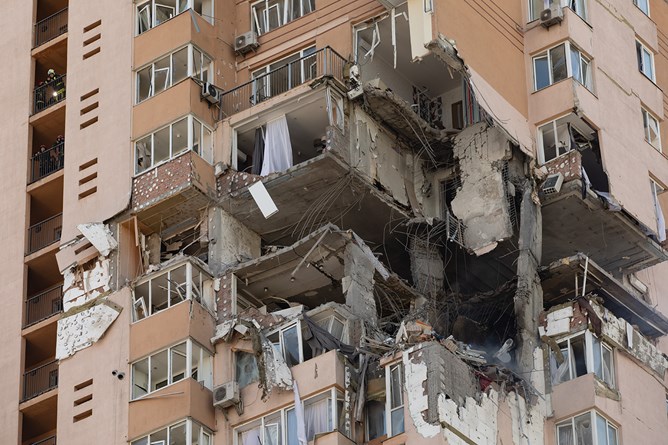 Kyiv, Ukraine, February 26, 2022. Copyright Mikhail Palinchak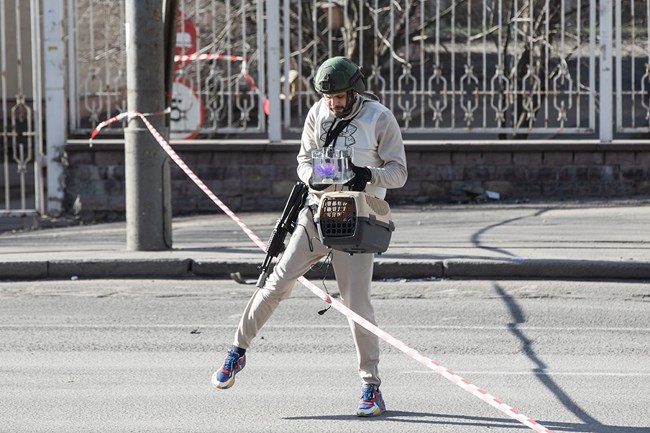 Kyiv, Ukraine, February 26, 2022. Copyright Mikhail Palinchak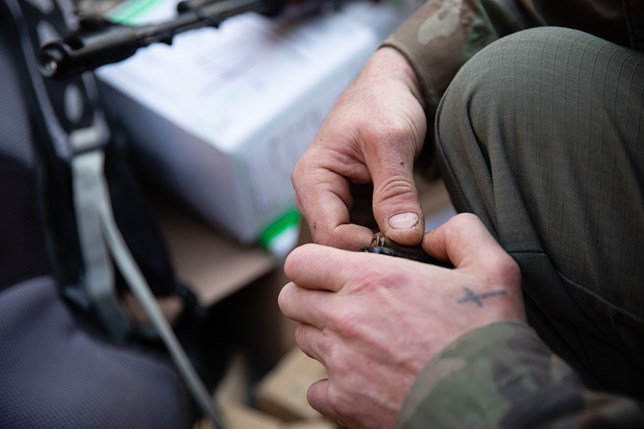 Kyiv Territorial Defense, Kyiv, Ukraine, February 25, 2022. Copyright Mikhail Palinchak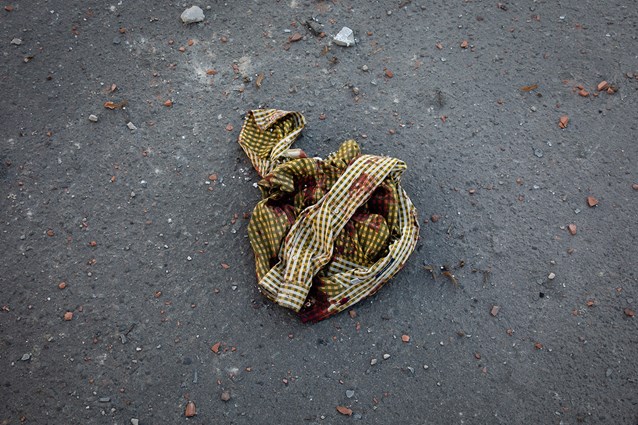 Kyiv, Ukraine, February 26, 2022. Copyright Mikhail Palinchak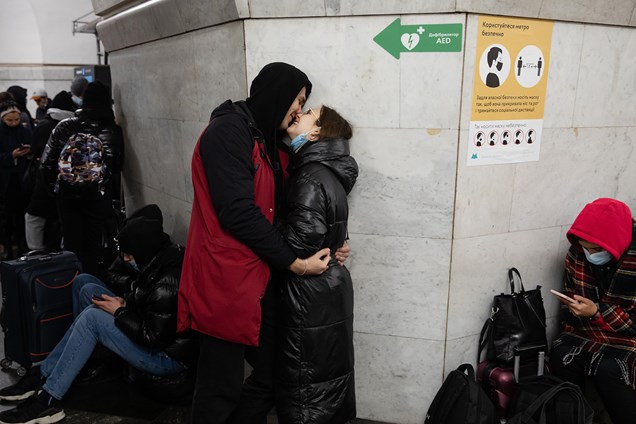 Shelter, Kyiv, Ukraine, February 24, 2022. Copyright Mikhail Palinchak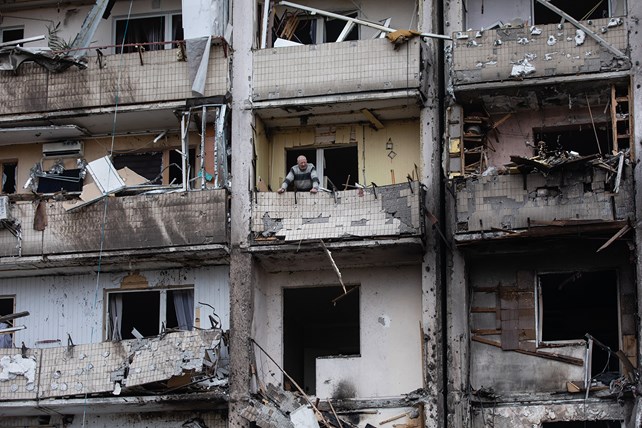 Kyiv, Ukraine, February 25, 2022. Copyright Mikhail Palinchak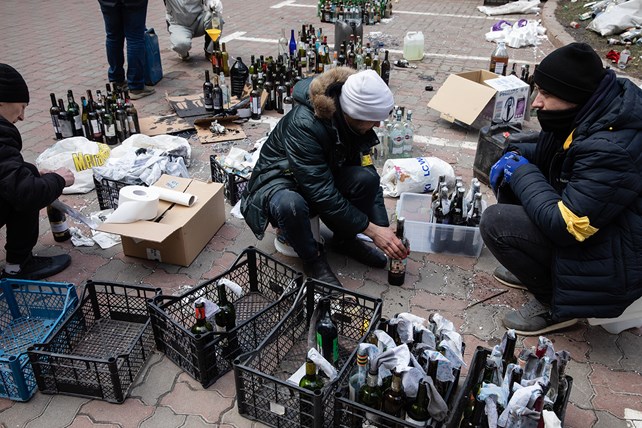 Kyiv territorial defense making Molotov cocktails, Kyiv, Ukraine, February 27, 2022. Copyright Mikhail Palinchak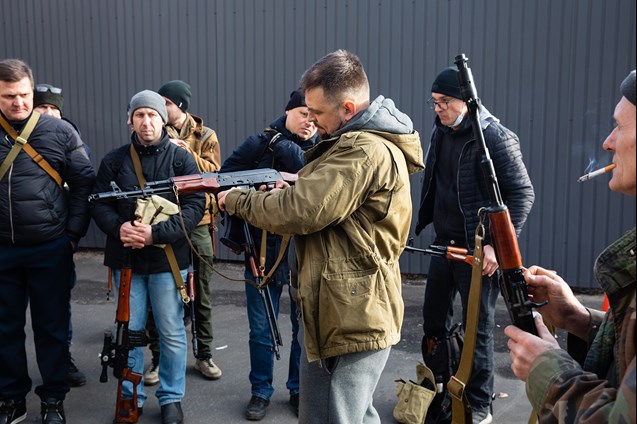 Kyiv Territorial Defense, Kyiv, Ukraine, February 25, 2022. Copyright Mikhail Palinchak