Sculpture Park, supported by Stichting Droom en Daad, is a presentation of primarily large-scale works of art related to nature or the urban environment and exhibited in the historic Tabakshal. The architectural details have been developed by spatial design studio Tom Postma Design (known for their work Art Basel, Frieze Masters and TEFAF). Part of the exhibition space is dedicated to artists who live in Rotterdam or are graduates of a Rotterdam art academy, since after all, Sculpture Park revolves around the connection with the city of Rotterdam.
Rotterdam boasts a unique international collection of over 50 major works of art. These sculptures, placed at important locations throughout the city, form part of the public programme for Rotterdam Art Week. The administrator of this collection, Sculpture International, is also involved in the content and promotion of Sculpture Park at Art Rotterdam.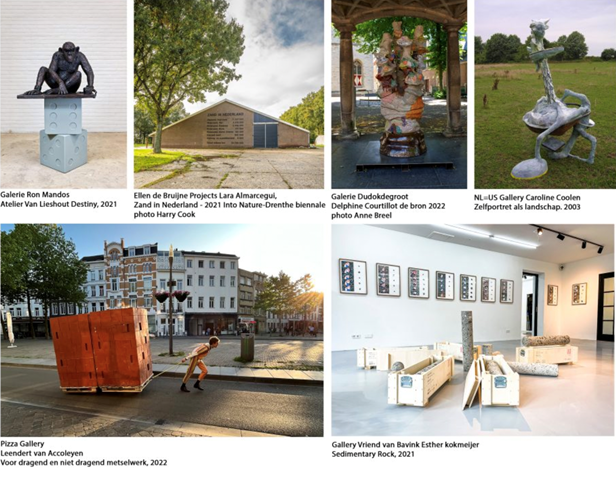 The selection committee consists of: Ove Lucas (director CBK Rotterdam and director Sculpture International Rotterdam), Saskia van Kampen (curator Boijmans Van Beuningen) and Tom Postma (creative director Tom Postma Design).
Selected artists include: Atelier van Lieshout (Ron Mandos), Caroline Coolen (NL=US), Delphine Courtillot (Dudokdegroot) Niels van Bunningen (Singular-Art), Leendert van Accoleyen (Pizza Gallery), Esther Kokmeijer (Gallery Vriend van Bavink), Norman Dilworth (Bacqueville), Krijn-de-Koning (Slewe), Hadrien Gerenton (m.simons), Indrikis Gelzis (Tatjana Pieters), Lara Almarcegui (Ellen de Bruijne) and Jan Eric Visser (Bradwolff&Partners).