Source: https://unsplash.com/photos/54VAb3f1z6w
Humans have had talent and passion for art for almost as long as we have kept records. In the time of the Greeks, philosophy was one of the driving forces behind the art forms they produced. However, fast-forward to today, we have more modern styles that appeal to people today. As an educator looking to help guide and train the next generation of artists, there is a need to help your students learn more modern styles without ignoring classical art. If you feel the same way but don't know how to achieve this, keep reading this article to learn six methods you can avail of to reach this goal.
6 Ways To Fuse Modern and Classical Approaches To Education
Art education has come a long way since its inception. It has evolved to keep up with the changing times and the introduction of new techniques and materials. So, with the constant evolution of art and technology, it's essential to fuse modern and classical approaches in art education, and here are six ways to do so:
Incorporating Technology

Introducing New Art Forms

Encouraging Collaboration

Engaging With The Community

Emphasizing Creativity

Incorporating Cultural Diversity
1. Incorporating Technology
As a teacher, you can present traditional art to your students through a modern lens. One way to do this is by leveraging tech, such as virtual / augmented reality. For instance, with a VR headset, your students can visit various art sites around the world, which can help them learn and gain inspiration. They can also use digital tools to create art. Modern solutions can facilitate student endevours. With TopEssayWriting, learners can hire experienced writers to boost their grades. They can also view free essay samples to hone their own writing skills. This website offers a wide range of academic and professional services, including legal essay writing, that will help students complete tasks on time. All their writers are experts in their field, making reading their work a good way to pick up tips on producing better writing.
2. Introducing New Art Forms
Art teachers can introduce students to new art forms such as graffiti, street, and digital art. These art forms have recently gained significant popularity and can help students understand art's changing nature. This would also go a long way in guiding them towards being more creative in their own design styles.
3. Encouraging Collaboration
Teachers can encourage students to collaborate on art projects. The entire class can be split into groups and made to work on art projects under different eras in human history. Then, in the end, they can come together to identify how the various arts they created differ from each other in an attempt to show that art education doesn't stagnate but changes with time, which helps nurture creativity. This can also help them to develop social skills and learn from one another.
4. Engaging With The Community
Students can engage with the community by creating art that reflects local culture and tradition. This learning opportunity will allow them to learn about their local customs and form a deeper bond with their environment. This can also help them understand the value of their community and the role of art in society.
5. Emphasizing Creativity
Teachers can encourage students to express themselves creatively by allowing them to choose their art projects. This will play a big role in helping them develop their creativity and critical thinking skills. Every young artist can benefit a great deal from exploring their styles independently. So, by taking this traditional approach to modern art design studies, educators will be able to encourage student creativity.
6. Incorporating Cultural Diversity
Students can learn about different cultures through art. Teachers can incorporate art from different cultures into their curriculum to help students understand and appreciate cultural diversity. Another way of doing this is by asking students to share pieces of art from their culture and explain their local art styles and movements.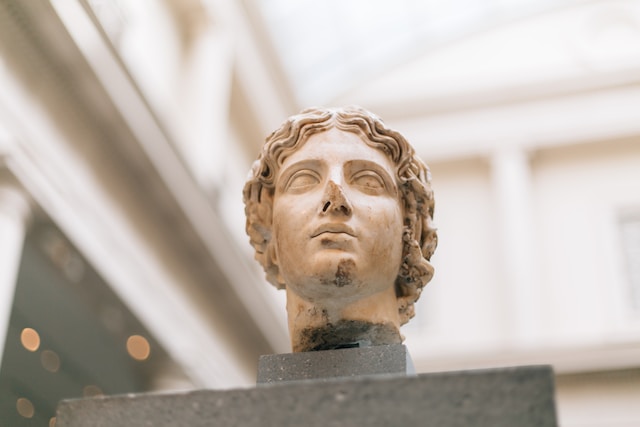 Source: https://unsplash.com/photos/LhkovoqKi70
In Conclusion
Fusing modern and classical approaches in art education is essential for preparing students for the future. By incorporating technology, introducing new art forms, encouraging collaboration, and the other tips shared in this article, teachers can help students develop the skills they need to succeed in the 21st century. So, the next time you have an art class, consider following the ideas suggested in this article to give your students the best learning experience.