At its 74th Annual General Meeting (AGM), Magnum Photos welcomed two new nominees who will join the collective immediately. This year's Nominees are:
William Keo, (France)
Myriam Boulos, (Lebanon)
"It feels amazing, humbling, exciting and huge to think that I have been nominated by Magnum photographers, who have been among my favorite photographers since I started taking pictures. It also feels right to contribute with my point of view, as a documentarist and as an Arab woman," says Boulos of her nomination. "I hope that the future holds, for me, many encounters, collaborations and new ways of documenting, questioning and resisting the world we live in."
French photographer Keo says, "I am surprised. I also feel extremely honored and grateful to the members who believe in me. I hope that with the support of Magnum I can bring to light stories that are important to me."
Additionally, the following motions were passed regarding status changes of photographers already within Magnum:
Nanna Heitmann: Nominee to Associate
Enri Canaj: Associate to Member
A decision was made to take in the Chris Killip archive. Magnum will now represent the archive of the British photographer who passed away in 2020.
Magnum has a structured process for introducing new members. First, photographers join the organization as a Nominee before progressing to Associate and then finally gaining admission to the Magnum collective as life-long Members.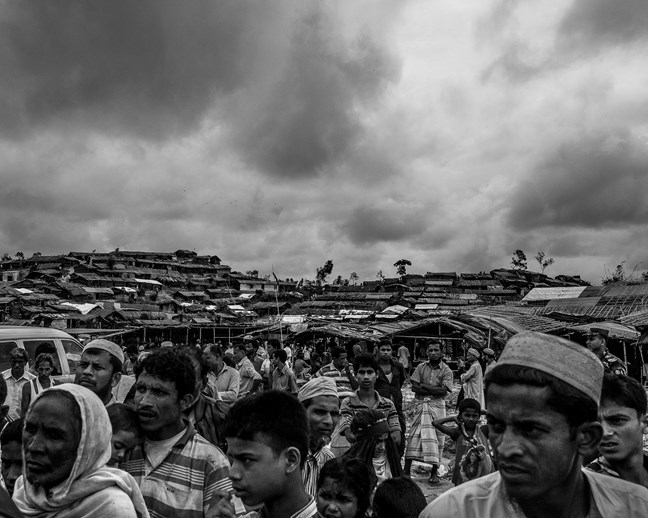 The AGM is Magnum's official opportunity to unite its community of photographers, estates and international staff to discuss company matters and vote on potential new members, associates and nominees.
The events were jointly led this year by Magnum's president Olivia Arthur and CEO Caitlin Hughes in the company's new gallery and office space in Paris. Photographers and team members participated in a three-day program to review the past year's activity, discuss the direction for the years ahead and share ideas around opportunities and possibilities.
Introducing the new nominees Arthur said: "We are thrilled to welcome Lebanese photographer Myriam Boulos and French-Cambodian photographer William Keo to Magnum. They are young, dynamic and committed documentarians of some of the critical issues of our times and we are excited to see them grow in our vibrant community."
Reflecting on the past two years and its global effects, Hughes said: "After two years apart, Magnum's AGM brought together photographers and team members into our beautiful new space in Paris. We would like to thank everyone who engages, supports and challenges Magnum to be better in these unprecedented times. We are looking forward to re-emerging into the world to meet again."