Love 
I'm watching you
Yet still worried that you might disappear
I'm hugging you
Yet still worried that you might disappear
Moon will not disappear
Sun will not disappear
Even on a overcast day
Even when you can't see them
You know they did not disappear
This is the only way to console my self.
04.01.2017 . Ren Hang

One of the actual shows at C/O Berlin is an homage to Ren Hang, Chinese photographer and poet died in 2007 at the age of twenty-nine. 'Love' is the title.
During his short but fruitful carrier he was mostly known for the nude photographic portraits of his friends and the notable work My Mum, an assemblage of Ren's mother posed as a clothed model, portrayed within a playful, mischievous set.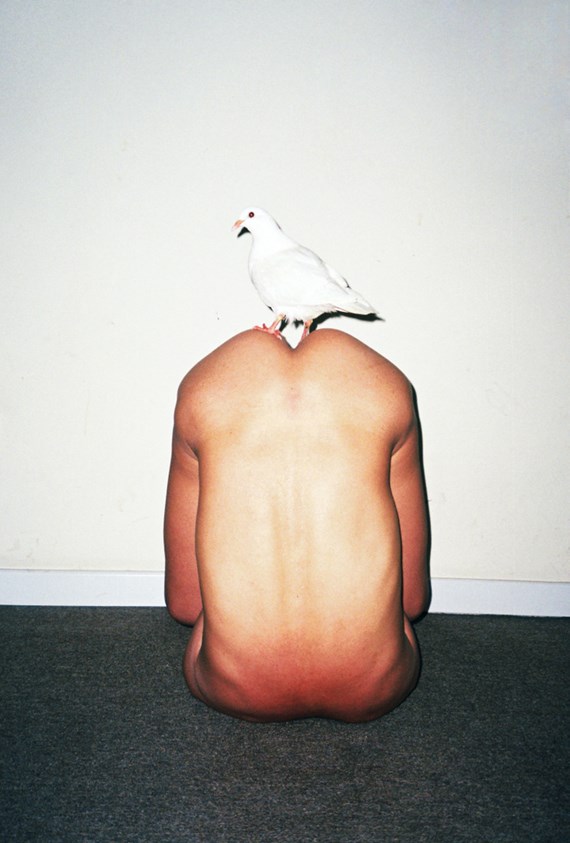 Love, Ren Hang
His work is significant for its representation of Chinese sexuality within a heavily censored society and, due to the nature of his work, considered pornographic, he was arrested by PRC authorities several times.
The erotic, playful and casual yet provocative expressions and sets in his works gained him worldwide fame. He began taking pictures of his roommates and friends in 2007, shooting them in private settings but also in parks, forests and rooftops. The models appear as shy and susceptible under the exposition of Ren's camera. At the same time they look tame and trustful following his specific instructions.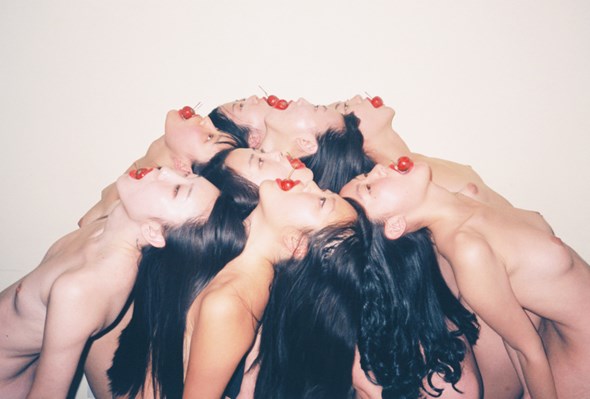 Love, Ren Hang
Ren's photos include nude groups and solo portraits of women and men often creating sculptures of intersected bodies. Animals are also used in many pictures and there is a very fine interaction between the two forms of life. Two different creatures, animals and humans, are represented into a dialogue of forms and compositions and the different bodies are shown naked as the nature created.
Often the portraits have an impish look as the models would play naughtily between a shot and another. There is a sense of disobedient casualty considering the settings where the pictures are taken. And although Ren Hang always denied the political intention of his work, the submissive yet provocative look of the portrayed young models, seems to be a silent but impactful denounce.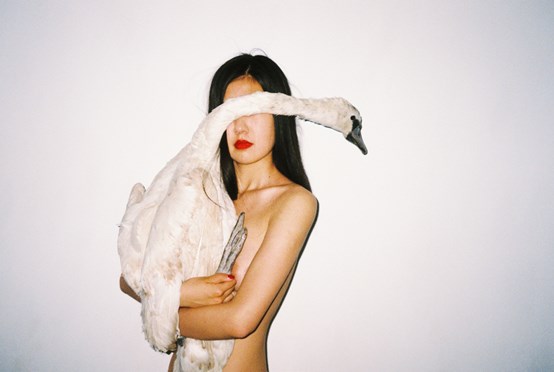 Love, Ren Hang
Hang never considered his work inappropriate and when it came to explain the reason why he was depicting nude he said: ''Nudes are there since always. We were born nude. So talking about revolution, I don't think there's anything to revolutionise. Unless people are born with clothes on, and I want to take the clothes off, then I think this is revolution. If it was already like that, then it's not a revolution. I just photographed things on their more natural conditions''
Ren Hang addressed his attention also on marginalised people considered with gender identity disorders in the Chinese society. He denied having preference in models: ''Gender... only matters to me when I am having sex''. The sexual discourse that is arisen by his pictures is particularly interesting because it gives the opportunity to talk about the taboos still connected to sexuality, the multiple forms of pornography and the various forms of sexual languages. Moreover it gives reasons to reflect on what sexual freedom means today and on the legitimacy of nudity in art forms and in other environments worldwide.
Love, Ren Hang
The beauty of his works comes out from the naturalness of nudity without artifices but most of all from Ren's necessity to show something that to him felt impossible and unreasonable to hide.
Ren Hang committed suicided after years of depression. He mentioned how taking pictures was the only thing that made him happy. His poetry manifests a deep melancholia and a sense of solitude that accompanied him for many years of his life.