The Gerald Fineberg Collection kicked off with Part I on 17 May, which sold 91 per cent by lot and 77 per cent hammer against the low estimate. Led by auctioneers Jussi Pylkkänen and Adrien Meyer, the evening sale reached $153,053,300 and set five artist records. 
'Jerry was a passionate collector with incredible taste. He didn't buy what everyone else was buying, and tonight the market showed up for works that no one was buying when he was,' said Sara Friedlander, Deputy Chairman.
The top lot of the sale was Christopher Wool's 1993 painting Untitled, which was acquired for $10,070,000. Featuring Wool's signature stencilled letters and gritty graphic style, the painting is reflective of the punk and New Wave scenes of the 1990s. Gerhard Richter's Badende garnered the second-highest price of the evening at $9,610,000. The 1967 work, part of his ground-breaking series of figurative photo-paintings, established Richter as a preeminent artistic voice of his time. Jeff Koons' Humpty Dumpty sold for 40% below the low estimate.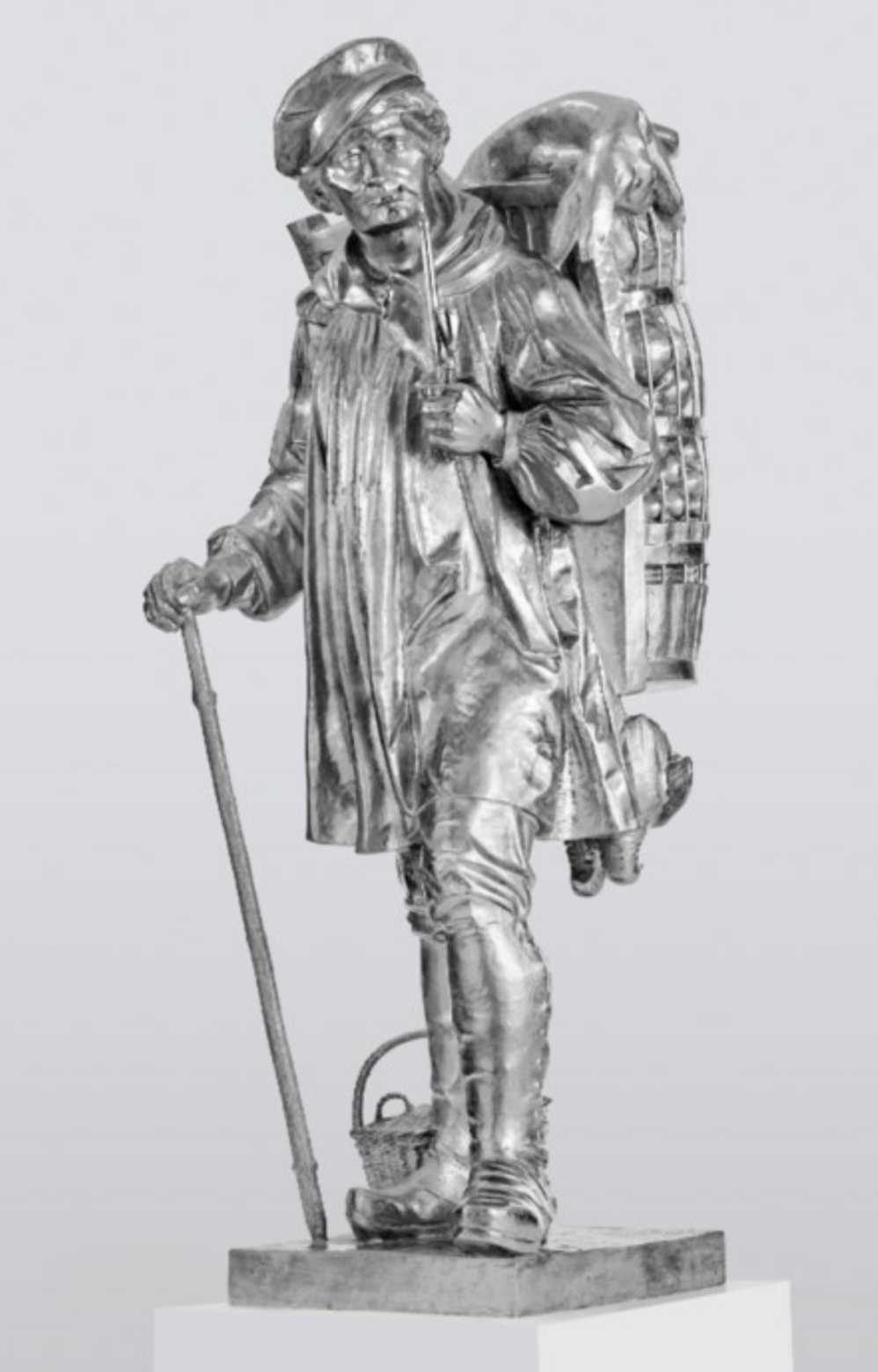 JEFF KOONS (B. 1955),Kiepenkerl (Humpty Dumpty) stainless steel
Two seminal works by artists of colour set records: Alma Thomas's A Fantastic Sunset and Barkley Hendricks's Stanley. A Fantastic Sunset broke its previous record of $2,655,000, achieving $3,922,000. The 1970 painting was completed just two years before Thomas's solo show at the Whitney Museum of American Art in New York, the first by an African American female artist. Stanley, a portrait of the artist Stanley Whitney, smashed Hendricks's previous auction record of $4 million, achieving $6,100,000 after a six-minute bidding war. The painting is an early example of Hendricks's unique style, in which he drew from influences as varied as the Old Masters and street photography. By placing people of colour at the centre of his work, Hendricks challenged the status quo and brought previously underrepresented subjects into the artistic canon.
Additional artist records were set by Jo Baer's Untitled, which achieved $327,600; Alina Szapocznikow's Portret Wielokrotny (Dwukrotny), which sold for $907,200; and Ullysees by Milton Resnick, which garnered $252,000 against a low estimate of $100,000.